Can Amazon Scoop the Industry a Second Time?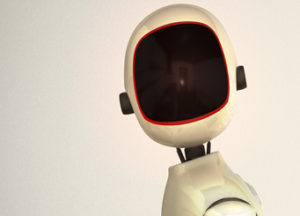 Amazon has a super secret project that just might change the world…again. I have long said that the brilliance of Amazon's Alexa-based Echo and Dot devices comes from their realization that voice control belonged in the home. While Apple (Siri) and Google (OK Google) digital voice assistants in the past were viewed predominantly as a hands-free voice assist for when you're driving – Amazon took a different route…right into the American living room. Brilliant, and now Google and Apple are playing "catch up."
Now we learn that there's a new project in Amazon's secretive Lab126 that could once again change our world.
See what we've learned about Amazon's secret project…
What is Amazon working on? While Google is playing with autonomous vehicles and Apple is thinking about getting into that business…once again, Amazon has a different vision. Robots. Or more precisely, robots for the home. Have they scooped the industry again??
Bloomberg was first to report about this robot project with information gleaned from unnamed sources. The project is said to be codenamed Vesta, named after the Roman goddess of hearth, home, and family.
A Lab126 Secret Project…Project Vesta
According to the report, this project has actually been in the works in Lab126 for years, but was recently kicked into high gear with the lab hiring special engineers with expertise in robotics. Lab126, by the way, is the same lab responsible for successful Amazon devices like Echo speakers, Fire TV set-top-boxes, and Fire tablets. (And unsuccessful Amazon hardware, such as the Fire Phone.)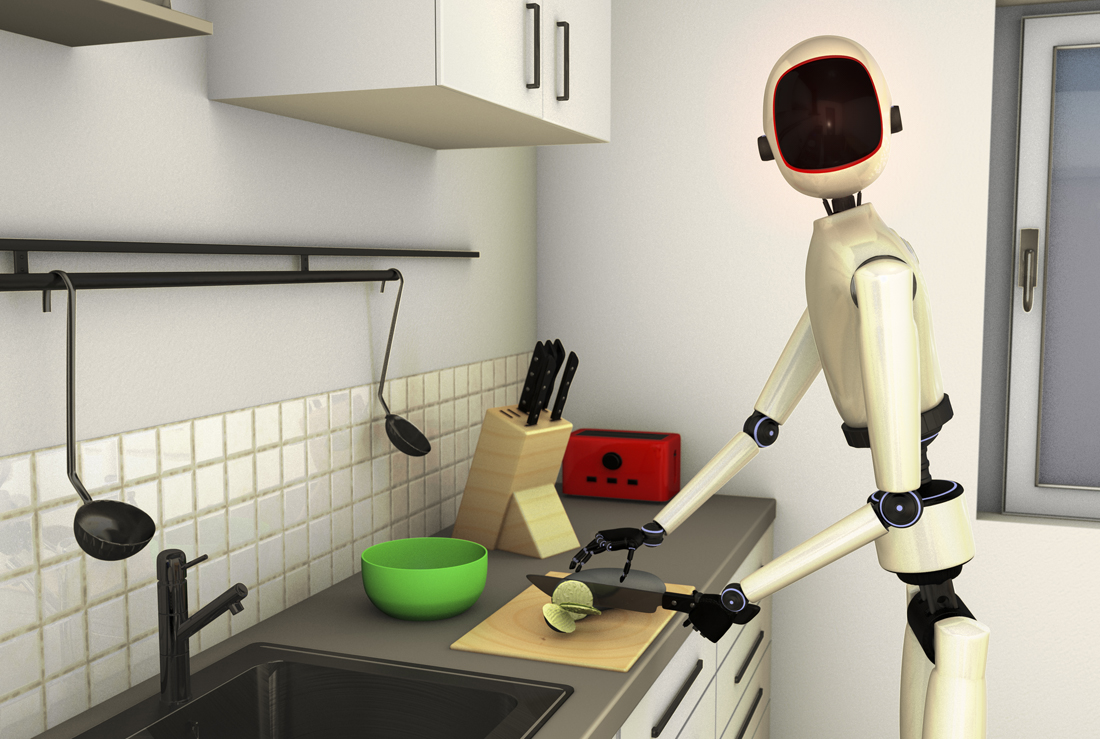 The project is headed by Gregg Zahr who is said to be in charge of Lab126's hardware research and development division in Sunnyvale, CA. A recent review of the Lab126 job listings showed descriptions such as "Software Engineer, Robotics" and "Principle Sensors Engineer."
Pace Picking Up – Possible Testing This Year

Bloomberg says it has talked to people "briefed on the plan" from Amazon and the pace has picked up so much that the company hopes to begin testing residential robots in select employees' homes by the end of 2018. Depending on how those tests go, Amazon could possibly begin selling home robots to consumers by some time in 2019.
Of course, as Bloomberg themselves has noted, it is not unlike Amazon to kill projects during this stage of gestation if things aren't going well. Timelines, as well, could vary greatly from those drawn up in their original plans.
But What Will It Do?
However, one important thing that Bloomberg was not able to uncover is just what the nature of any residential robot would be. What would its purpose be? Sources speculated that the Vesta robot will likely be an extension of Amazon's popular Alexa technology…sort of an Alexa that can move about your home and follow you to parts of the home where there is no existing Echo or Dot device. Maybe.
However, they have learned that some of the prototypes have advanced cameras and computer vision software, such that it can navigate through your home sort of like an autonomous vehicle…without dinging up your table legs or bumping into walls.
We also know that Amazon hired Max Paley, a leading expert on computer vision. Paley came to Amazon from Apple. We also know that Amazon has hired "specialized mechanical engineers" out of the robotics industry.
Don't Confuse It with Amazon Robotics
But the Lab126 robot project is very different from other robots Amazon is building at subsidiary Amazon Robotics. Here, robots are being built and deployed for the purpose of materials handling at Amazon warehouses around the world. Amazon acquired Kiva Systems in 2012 and turned it into Amazon Robotics for this purpose.
Critics say nobody in history has successfully built a robot designed for the home to provide companionship or to perform basic tasks for the homeowner. Even companies specializing in robotics have failed to achieve this goal. Perhaps the greatest success is the iRobot vacuum cleaner…a very specific robot for a very specific task. So what Amazon has in mind perplexes the experts.
Closer to Perfection
On the other hand, in the past, nobody had perfected voice control either. Then Alexa came along, and even though it's not perfect either, it is much closer to perfection than anything that ever existed before.
For years, the dream of robots in the home, one that could take over the many common and mundane tasks homeowners deal with daily, has been the Holy Grail of tech. Sony has Aibo, a dog that doesn't do much more than bark. LG showed a robot called Cloi at CES, but it never really worked properly for a demo of its capabilities. So there you are…no one has been successful at creating a useful home robot.
Can Amazon surprise us again?