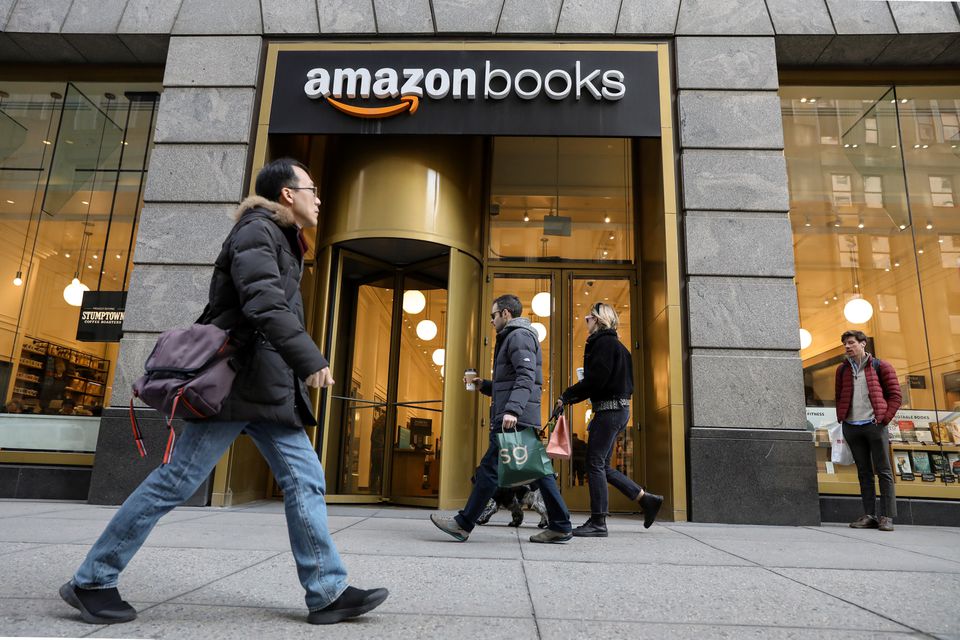 Company Exiting Bookstores, 4-Star Stores, and Pop-Up Stores
Yesterday Amazon announced it will close all of its non-grocery bricks and mortar locations, ending its foray into physical store locations. The company had previously entered the physical bookstore business – a business that many feel its online business destroyed – as well as pop-up stores and its 4-star shops that carried a selection of its best-selling online products. However, the company will keep its grocery stores and a department store concept.
See more on Amazon exiting bricks & mortar retail stores
When I last reported on Amazon, I told you that internal company documents showed that customers who purchased their smart speakers would quickly tire of the product, sometimes as quickly as just two weeks after purchase. It was a stunning development for a product that the company has dumped untold millions of dollars developing and refining in the hopes of making it even easier for shoppers to buy from the company by just asking Alexa.
Now we learn that another major initiative by the company, investing in physical retail locations of different formats around the country, has also apparently failed, according to a report by Reuters. The news agency noted the occasion, saying in their report that this decision, "marks a turning point for a company that began as an online bookseller and helped drive established rivals such as Borders to bankruptcy." Apparently, Amazon was so effective at ruining the local independent bookseller business that even they can't revive it.
Amazon Entered the Local Bookstore Business in 2015
Amazon first started with physical bookstore locations back in 2015. As the report noted, this was a real ironic twist, the online retailer who killed local bricks and mortar bookstores itself becomes a bricks and mortar retail store. But in addition to this, they also experimented with other retail concepts, including a convenience store concept called Amazon Go, which I wrote about here. Amazon Go was remarkable for the idea that sensors automatically detected the items that shoppers picked and billed them shortly after they left the store. No long cashier lines, in fact, there was no cashiers at all. This is a concept the company is still experimenting with to this day.
Another concept the company pursued was something they called their 4-star store. This was to be another physical retail store location that only offered items that had been rated highly (4-stars or higher) by their online customers. The company also tested a series of pop-up style store concepts.
Why Did Amazon Do This?
What was this all about? Well, in part the company realized that not everyone in America shopped online (at least when they started these test concepts). But beyond that, they wanted to see if they could develop deeper relationships – and perhaps pepper these stores with innovations and ideas gleaned from their online experience.
It didn't work. None of it. The sum total of revenues generated from all of its physical retail locations – in all concepts, including Whole Foods and other grocery concepts – came to just 3% of their total group sales of $137 billion in the last quarter. And the majority of that 3% came from just the Whole Foods division. In fact, physical retail has never generated a growth rate that kept pace with their other businesses…no matter how much they tinkered with them.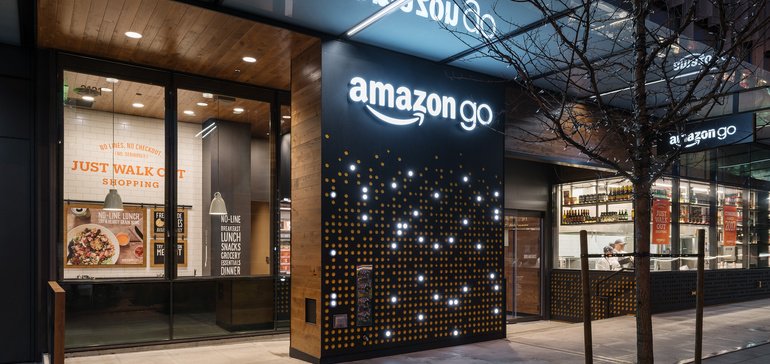 The Worst Performing Stock in the Big Tech Group Last Year
This news follows the recent report of their poor last fiscal quarter in which Amazon had its worst rate of quarterly growth in more than 20 years, according to a report by CNBC. Shares of Amazon stock have seen their value drop 8% so far this year. CNBC says that Amazon was the worst-performing stock in the Big Tech group last year.
One industry analyst, Michael Pachter of Weedbush Securities, said Amazon getting into the physical retail bookstore business is like "Tesla Inc. opening gas stations." He gives new CEO Andy Jassy credit for recognizing the niche local retail business is not for Amazon and making this tough decision to exit the space.
Retail is Hard
"Retail is hard, and they're discovering that," Pachter told Reuters.
Amazon says it will move forward with Whole Foods Market, Amazon Fresh, Amazon Go, Style Stores (clothing), and to continue to develop its Just Walk Out cashier-less technology. At least for now. Honestly, I wouldn't be surprised if they attempt to find a buyer for these remaining retail concepts, because at just 3% of Amazon's revenues, it's just not big enough to move the needle for them.
The company will close its 4-star, pop-up, and bookstore locations on various dates, notifying customers by signage at the location. Employees will be offered severance payments or in the alternative will help place them at other Amazon businesses.
Amazon refused to say how many employees are affected by this decision.
Learn more about Amazon by visiting: amazon.com.