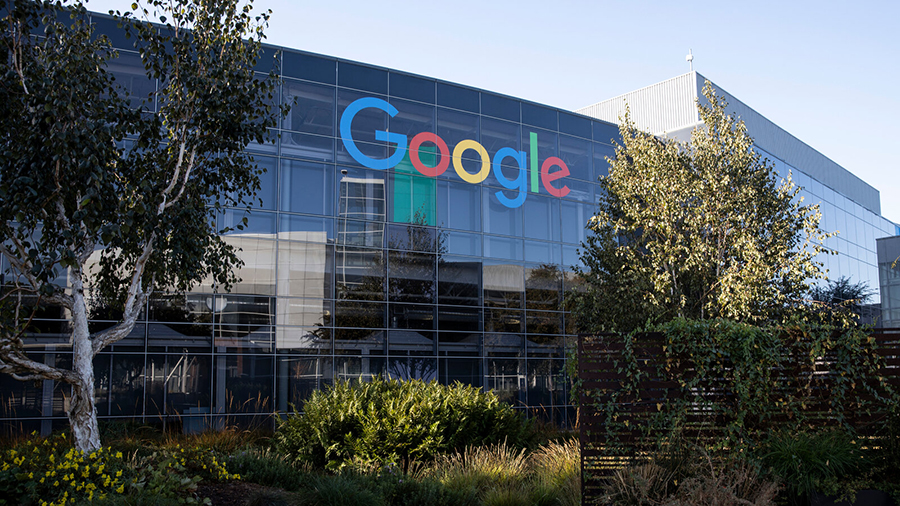 Declares Sonos Patents Unenforceable & Invalid
In a shocking twist to a long-running patent battle, U.S. District Court Judge William H Alsup declared Sonos' '966 and '885 patents at trial are unenforceable and invalid effectively countermanding a jury decision on behalf of Sonos and a royalty award of $32.5 million. Furthermore, the judge's order suggests that Sonos abused the patent system by attempting to use it to "punish an innovator" and to "enrich a[n] [innovation] pretender."
See more on this shocking twist at the end of Sonos vs. Google
I knew something was up when I saw that Judge Alsup had issued his judgment in two orders, a single page document titled FINAL JUDGMENT…and a separate impressive, densely-packed 55-page document titled ORDER RE PROSECUTION LACHES AND POST-TRIAL MOTIONS. This second document offered a compelling narrative on the history of this matter with a mix of highbrow legal language and common street language as the judge explained the facts uncovered that led him to his findings of fact and conclusions of law.
Trial brought to light what happened here. This was not a case of an inventor leading the industry to something new. This was a case of the industry leading with something new and, only then, an inventor coming out of the woodwork to say that he had come up with the idea first – wringing fresh claims to read on a competitor's products from an ancient application.

United States District Judge William H. Alsup
A Splashy Ending to a Flashy Case
I first told you about the commencement of this case back in January 2020. Sonos, feeling strong after patent lawsuit wins against Denon, Lenbrook – and a licensing agreement with Legrand, decided they were ready to ratchet things up a bit and take on Google – one of the most powerful players in all of tech. With all due respect to the previous brands who tangled with Sonos, I knew this time would be different. In fact, my subheading on that initial article was my way of warning Sonos:
Goliath…er…Google is Not an Opponent to be Trifled With
Google is a company of immense resources. Not only are they larger than Sonos in terms of financial resources, but they are also larger in terms of engineering resources, legal resources, and intellectual property resources. In my view, they are not an opponent to be trifled with, and to survive, Sonos needed to deliver a knockout punch – to kill the king. Anything less than that would be dangerous for Sonos.
This move by Sonos in 2020 had all the makings of an epic David vs. Goliath battle.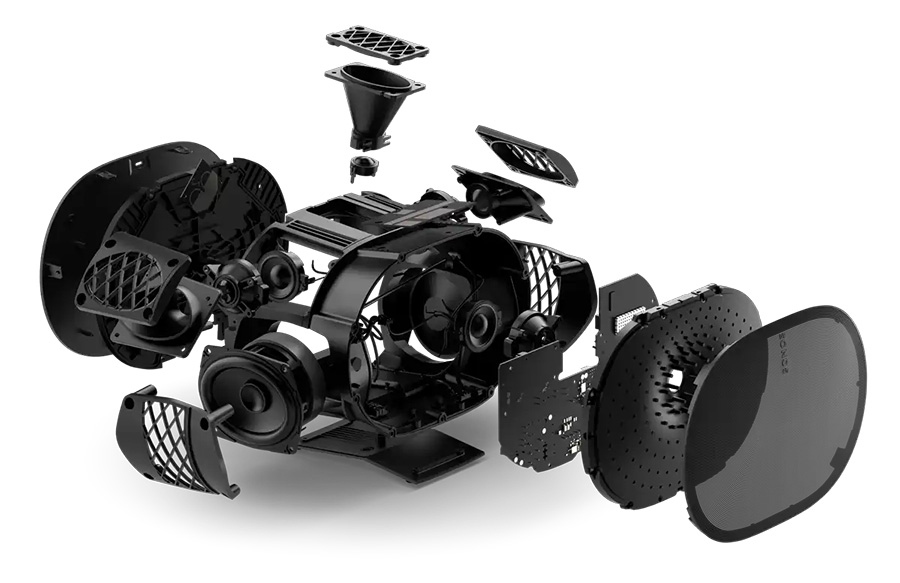 After a lot of back and forth with both sides scoring some wins and some losses, the original lawsuit on five patents ended up being whittled down to just two key patents, with multiple claims on each. Ultimately, the jury found in favor of Sonos on just one claim associated with just one patent. The remainder of their claims, and Google's counterclaims, were all turned aside by the jury.
The jury determined that Google must pay a royalty to Sonos and calculated a royalty rate of $2.30 on each of the more than 14 million Google units already sold, which equated to $32.5 million in total. That seemed like the end of the matter. So how did Sonos go from a weak win to a strong loss? It was not an ending that at that moment anyone – including the judge – saw coming.
The Steps That Led to a Judge Reversing a Jury Verdict
There were many factors that led us to this dramatic, end-of-case twist. Keep in mind, judges are usually big fans of our constitutionally-based legal system where a defendant's fate is determined by a jury of their peers. It is rare (but not unheard of) for a judge to reverse a jury decision, and is never done for frivolous reasons. So how did we get to that point in this case?
First, as the case ground inexorably towards a trial, the parties all agreed to hold the various remaining motions and affirmative defenses to be decided by the judge until after the conclusion of the trial and verdict by the jury. This is not uncommon, as there are always some remaining issues to be decided post-trial. I'm sure they all thought this was business as usual.
But as the trial unfolded, certain important facts were revealed that had been unknown up until then, including at least one critical issue the judge called "a red flag." That red flag, as well as some other issues, were not core to the jury deliberations but would become critical in the post-trial motion arguments before the judge.
The Patent Process
Before we dig into the issues, it might be helpful to share a little bit about the patent process in this country. Typically, an inventor – either a person or a company – can submit a patent application to the U.S. Patent and Trademark Office (USPTO) to start the process of trying to obtain a patent on his or her invention. The application requires a lot of information, including a full description, drawings, and other documentation.
At the USPTO, a patent examiner will process the application including conducting a thorough search to determine if your invention is truly new and unique. The examiner is typically looking for what is known as "prior art" which means any previous patent in their system on the same or similar item. If they find one, your application for a patent will be denied. If not, your application will ultimately be issued and your invention will be protected for a period of twenty years.
This can all take a lot of time – generally, it takes around two years or more from application to patent.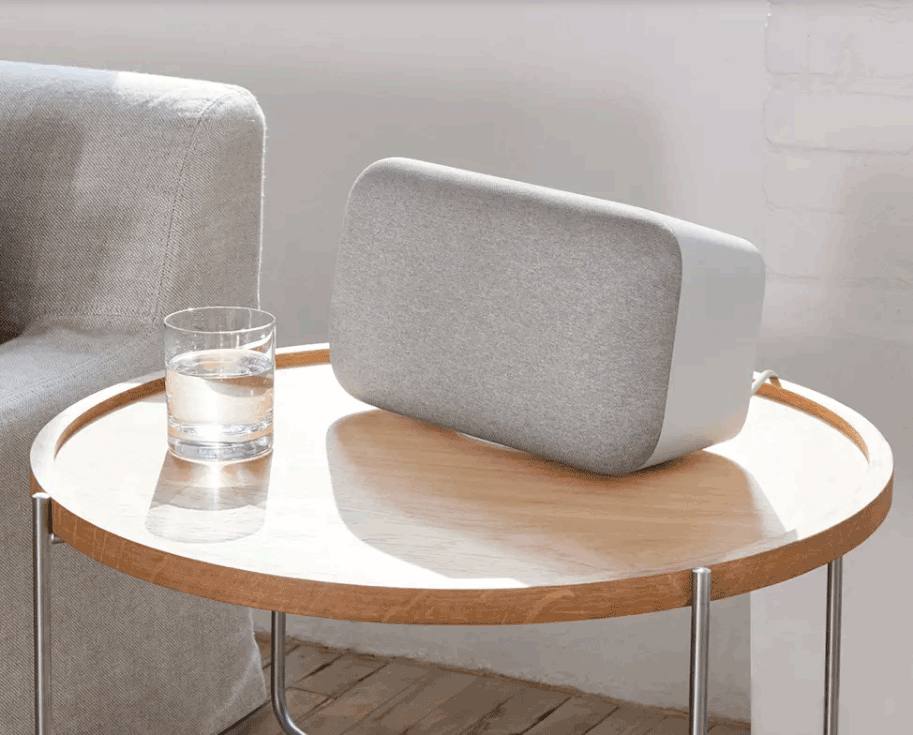 A Provisional Application
Alternatively, one can file a provisional application. As the judge noted in his Order, a provisional application is a temporary form of patent application that is not required to include any patent claims or information disclosure (prior art) and is not reviewed by a patent examiner. It basically serves as a placeholder, establishing an earlier effective filing date for a corresponding full application known as a non-provisional application that must be filed within twelve months of the filing of the original provisional application.
For the purposes of this story, you should know that when patents are issued, they are published as a form of public notice of your invention. However, provisional applications are not published or made publicly searchable.
The Sonos 2006 Provisional Application
At the heart of this matter was a provisional application filed by Sonos in 2006. This provisional application formed the basis of patents that were eventually awarded to Sonos in 2019 and 2020. Remember, typically patents take two years to be processed, and that application must be filed within one year of the filing of a provisional application. With this being the case, Sonos should have had their patents by 2009…instead of 2019. Why it took an additional ten years is an important part of this story.
Remember that one of the benefits of a provisional application is that the ultimate patent that is awarded from the non-provisional application filed up to a year later gets to attach the priority date from the original provisional filing. This helps to ensure your patent was filed earlier than others who are either filing their own patents – or using your technology in their products, which could give rise to a claim that benefits you.
The Patents in This Case
The patents in suit in this case are United States Patent Nos. 10,848,885 (the '885 patent) and 10,469,966 (the '966 patent). These patents are involved with managing groups of multimedia players (like smart speakers) in a multiroom system. More specifically, they talk about grouping zone players (multimedia players) into groups that can be customized, saved, and invoked on demand as zone scenes.
Even more specifically, these patents claim the ability to implement overlapping scenes, meaning that a zone player can be assigned to more than one scene.
For the purposes of this story, I am not going to dig too deep into the patents, the technology behind them, the history of the transition for what is claimed and how the claims changed over time. As interesting as all of that is, it is not necessary to understand what happened in the litigation. We'll stay more high-level.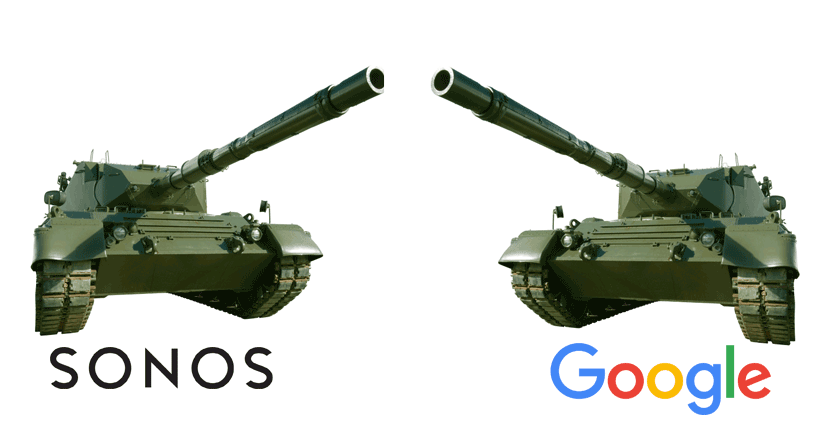 Sonos Starts the Process
In 2006, Sonos started the process of getting a patent on zone scenes. They started by filing a provisional application in 2006, followed by a non-provisional application a year later in 2007. This patent application filed in 2007 was then followed by a series of "continuation applications" that lasted for the next ten years.
Judge Alsup called this process a "daisy chain" of continuation applications that he ultimately found to be a deliberate scheme by Sonos. How does this work? When a patent application gets rejected – and Sonos applications were regularly rejected, as the examiner found a Yamaha previous art – the company can amend the application with typically minor changes and resubmit it to the USPTO for another round of processing. This kind of "prosecution" of the application process drags it out almost interminably.
Google Met With Sonos to Discuss Adding Google Play Music to Sonos Systems
In the middle of this process, Google met with Sonos to discuss working together on incorporating Google Play Music on Sonos systems. This was in 2013 and in 2014 and the market for smartphones and music and video streaming was taking off.
In a second meeting in 2014 to discuss a new Google initiative, its Cast for Audio program, Google would show Sonos executives confidential details of an invention they created that would allow for customized overlapping scenes of multimedia players that could be invoked on demand. Sonos products, at this time could not do that and wouldn't be able to do so until 2020.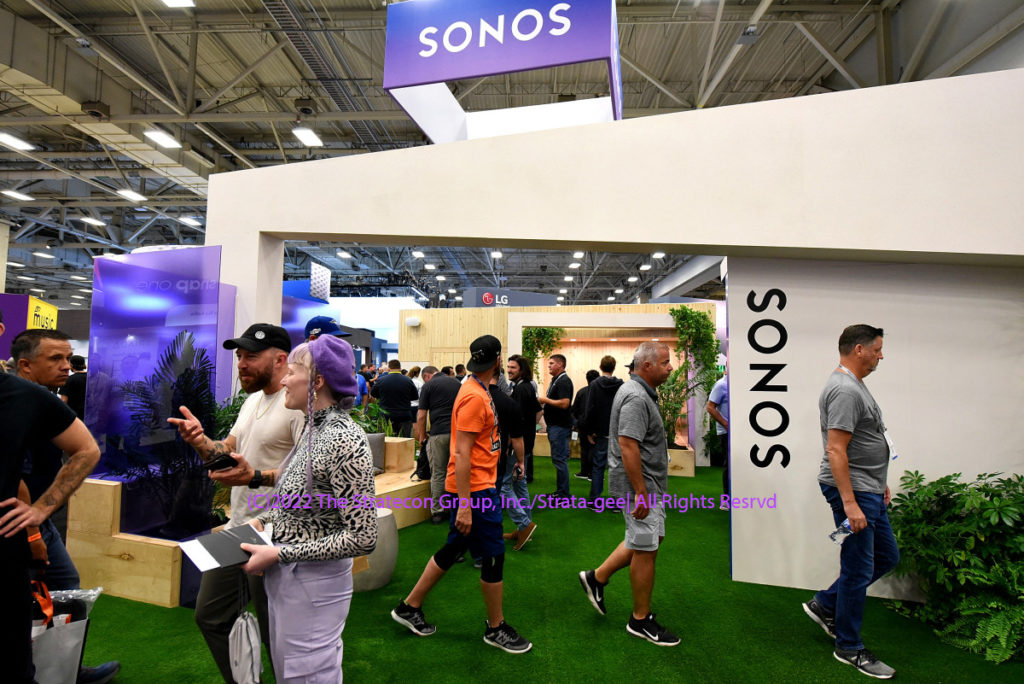 Google Markets Products with 'Overlapping Scenes'
Shortly after this meeting in 2015, Google entered the wireless multiroom space with Chromecast devices. These devices contained the ability to have overlapping scenes of multimedia players as they had shown Sonos earlier. This was followed in 2016 with Google Home smart speaker and 2017 with Google Home Mini.
At this point, Sonos had three zone scene patents and it had not asserted any of them. These patents did not claim overlapping zone scenes. And they all had been rejected by the patent examiner due to the Yamaha prior art and only were approved after – as the court Order puts it – "niche variations of little consequence."
Daisy Chained Continuation Applications
The Order describes at great length the machinations that Sonos went through over the years with daisy chaining continuation applications in order to maintain the connection to the priority date of the earlier 2006 provisional application. In 2019, after yet another rejection by the patent examiner, Sonos made another amendment to their application, this time amending the specification and figures section – something not normally allowed.
Typically, "an applicant can only amend continuation applications to pursue new claims for subject matter previously disclosed…" In order to do this amendment of specification and figures, Sonos had to provide a representation that the amendment contained material being inserted that is material previously incorporated by reference and that the amendment contains no new matter. Based on this representation, the examiner allowed the amendment and approved the patents.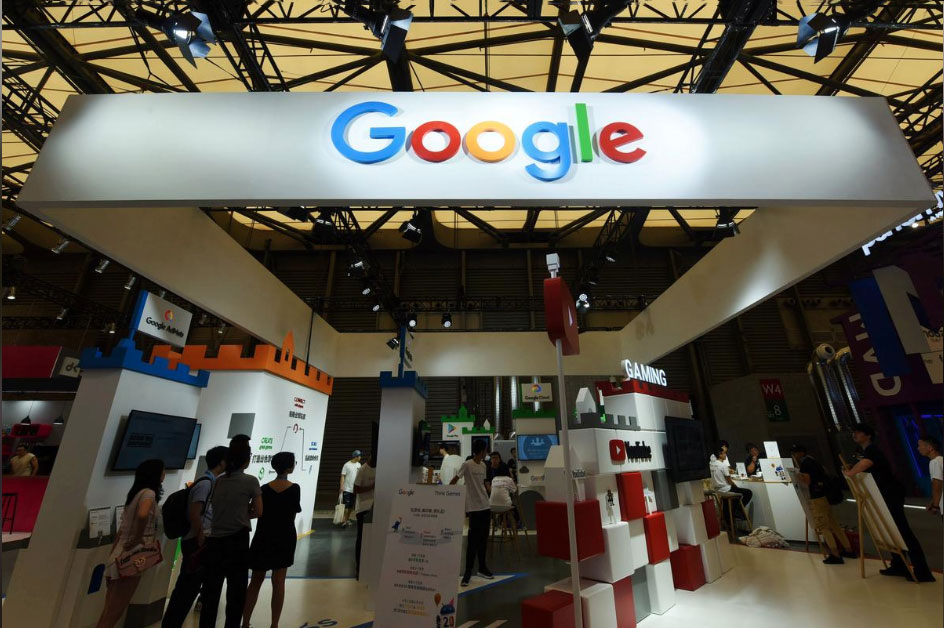 Judge Discovers the 'Red Flag' Issue
However, Judge Alsup later determined that this amendment did contain "new matter" which led him to declare the patents Invalid. This was the red flag issue I mentioned earlier. He only learned about this improper amendment during the trial.
So at the end of the day, the judge found the following:
PROSECUTION LACHES – "In sum, under the doctrine of prosecution laches, the patents in suit are UNENFORCEABLE." This finding speaks directly to the drawn-out and manipulative process that Sonos engaged in with the USPTO over 13 years to game the timing of the patents for the greatest economic gain – in order to sue Google for infringement on technology that Google itself showed Sonos five years earlier.
PATENTS WERE ANTICIPATED – "What's more, they [the '885 & '966 patents] are anticipated by the accused products themselves on account of new matter having been inserted into the specification and are thus INVALID." This finding refers to the fact that Sonos products and Sonos patents were unable to do overlapping scenes at the time Google showed the technology to them in 2014. Google introduced products as early as 2015 with this capability. Sonos only had the capability in their patents [based on an improperly amended application] in 2019 and in their products in 2020. Yet Sonos continued to link these patents to that earlier 2006 provisional application which they attempted to keep alive through daisy chaining continuation applications. But Judge Alsup invalidated the link to the provisional application due to the improper amendment in 2019, resetting the date in Google's favor. Hence, the Google products "anticipated" or were introduced before the invention appeared in the Sonos patents.
PRIOR ORDER ON WRITTEN DESCRIPTION – "And, the portion of the prior order on written description is VACATED." Before the trial – and before the Judge was aware of the 'red flag' – Judge Alsup issued an order that the "written description" in the Sonos '885 patent was sufficient. Google had challenged the patent saying it was invalid for lack of written description. In a reply at the time, Sonos referred to the sentence that had been improperly inserted in the amended application to encourage the examiner to approve their application (which he did). Since at that time the judge was unaware of this improper insertion, his ruling was made in Sonos' favor. He sought to correct that mistake here.
Finally, the judge found "all remaining affirmative defenses are MOOT and all post-trial motions are DENIED AS MOOT."
Judge: 'At Long Last, a Measure of Justice is Done'
I'm going to give Judge Alsup the final word here. Let me say that I rarely see this kind of language or sentiment from a judge. He was clearly affected by this case and was truly pursuing "a measure of justice."
It is wrong that our patent system was used in this way. With its constitutional underpinnings, this system is intended to promote and protect innovation. Here, by contrast, it was used to punish an innovator and to enrich a pretender by delay and sleight of hand. It has taken a full trial to learn this sad fact, but, at long last, a measure of justice is done.

Judge Alsup
Reuters reached out to Sonos for a comment on this result and a spokesperson said that the ruling was "wrong on both the facts and law." Sonos said it would appeal the ruling. After reading the judge's 55-page Order, I'd say they have a tough road ahead of them. I'm no lawyer, but Alsup left no stones unturned that I could see.
A Final Note…The Battle Goes On
Finally, I should note that this is the conclusion – depending on any appeal – of only one of the court cases between these two. There are others taking place in the U.S. and around the world. However, this ruling is likely to take a lot of wind out of Sonos' sails.
See more on Google by visiting googlestore.com.