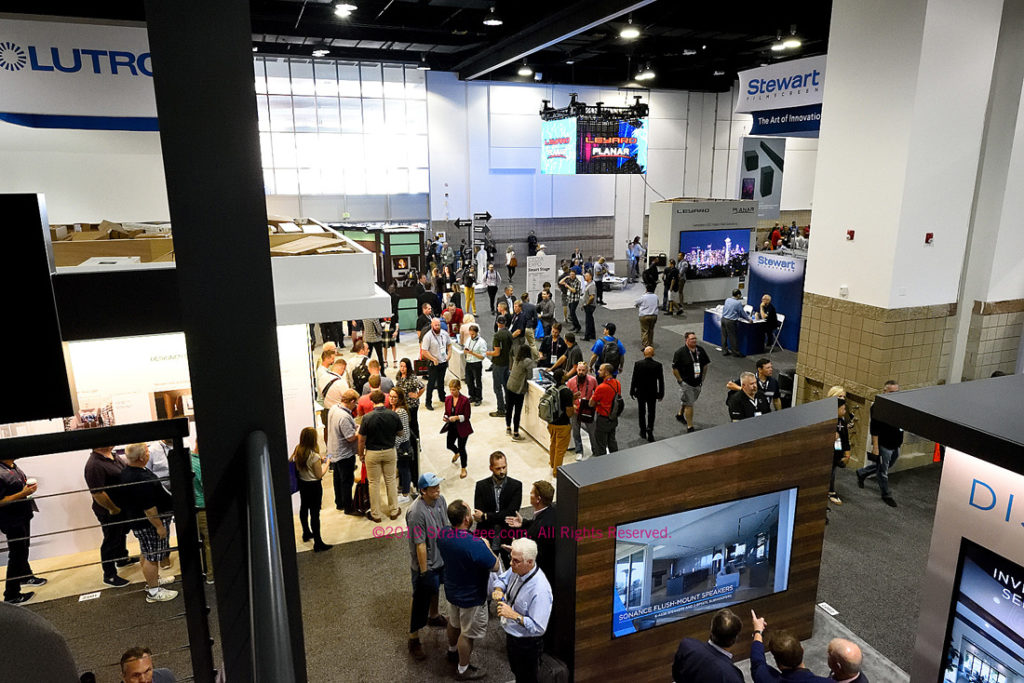 Company Says Declining CEDIA Expo Revenues is Partly to Blame
If you saw my recent article on the Emerald Expositions' leadership turmoil (See: More Leadership Turmoil Hits Emerald Expositions), in addition to covering the fact that their new CEO (just started in June) was leaving the company at the end of the year, I also provided some sobering key figures from their recent fiscal third quarter results report. I have done a deeper dive into their report, only to uncover even more troubling information.
See what I discovered in Emerald Expositions Q3 report…
Emerald Expositions Events, Inc. (Emerald) (NYSE:EEX) is one of the largest trade show operators in the U.S. The company currently fields a total of 55 trade shows, as well as, multiple other "face-to-face events – like CE Pro's Total Tech Summit – events that are sometimes referred to as "hosted buyer" events.
Emerald's shows serve many industries, including: Gift, Home & General Merchandise; Sports; Design & Construction; Jewelry; Photography; Food; Healthcare; Industrials; Military; and, more recently, Technology…thanks to their recent acquisition of the CEDIA Expo. As of right now, Technology is not their leading business, but they hope to grow it to become a major contributor.
Judging from the results of their fiscal third quarter, I'd say there's more work to be done there. But, let's not get ahead of ourselves – first things first…let's dive into their financial results.
Sales Drop 26.7%…Profits Turned Into Losses
As I mentioned in my previous article, some of the top line Q3 results are troubling. Keep in mind, Emerald's most important fiscal quarters – in terms of revenues – are Q1 and Q3 (the quarter ending September 30th). This seasonality is disclosed in their financial reports and is largely based on the timing of when they run the bulk of their events.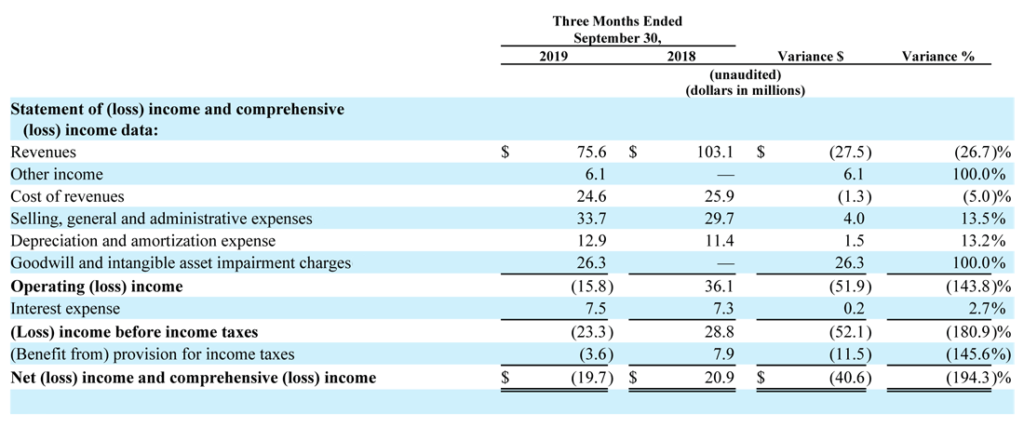 For the fiscal third quarter of this year, Emerald saw revenues of $75.6 million – a $27.5 million or 26.7% decline from the $103.1 million in revenues generated in the same quarter in 2018. What happened? The company attributes this large decline to multiple factors, such as show scheduling issues, shows impacted by weather issues, new shows this year, discontinued shows last year, etc. When they adjust their results to take out the effect of all of these extraordinary issues, they still come to a revenue decline, albeit a smaller one of $3.7 million or down 4.4%.
Profits Were 'Helped'?
On a more positive note, profits were "helped" (see my discussion on profits below to see why I put the word helped in quotation marks) by their cost of revenues also declining. But, unfortunately, this cost only declined by a much smaller $1.3 million or by 5.0%.
More impactfully, selling, general and administrative expenses increased by $4.0 million or 13.5%. Why would selling costs go UP, when they are selling less stuff? You had to read closely to get to the heart of that question. Again, there were multiple factors described as impacting selling expenses, including incremental acquisition costs from the 2018 acquisitions and other non-recurring "items." But the biggest factor was a $2.7 million increase in senior management pay and "incremental investment initiatives." Well, at least somebody is making money.
Kind of a 'Downer'; And a Big Charge Against Earnings
I put the word "helped" in quotes two paragraphs back, because there are no profits…the company lost money in the quarter. But their losses were slightly improved by a lower cost of revenues. But as far as profits, the short story is that Emerald Expositions lost money in Q3…swinging to a loss of $19.7 million or way down from the profit of $20.9 million they made in Q3 of last year. So…the report is kind of a downer (if you'll pardon the pun): revenues were down 26.7%…operating profits were down 143.8%…earnings before income taxes were down 180.9%…and net income was down 194.3%.
As I poured through all of their 50-ish page report of densely packed, single-spaced, small font text, decorated with a myriad of tables and spreadsheets…something caught my eye. The company booked a charge against earnings of $26.3 million in the quarter (you can see this in the table above on the line Goodwill and intangible asset impairment charge). What is that all about? Basically, the company was forced to readjust their financials when it became obvious that, for a variety of reasons, the company was not as valuable as they previously said it was. When that happens, certain intangible assets, such as "goodwill" must be downwardly adjusted to its new lower value.

A Common Issue for Acquirers
This is a common issue for companies that have grown largely through acquisitions. They purchase companies paying a premium above raw asset value to compensate the previous owners for various non-cash business attributes like brand reputation, patents, customer network, global distribution, etc. When after owning that business for a while, they realize they overpaid – or its performance otherwise declines – it is no longer worth what they paid for it. Then an adjustment needs to be made to properly align the overall businesses value with true market value.
Emerald felt forced to make this adjustment – and there are set formulas for calculating a true value – in their third quarter report. It is often, as the business doctor likes to say, a bitter pill to swallow.
We don't know exactly which acquisitions are being devalued because Emerald belongs to a special class of businesses known as an "emerging growth company." An emerging growth company is allowed by SEC rules to have reduced disclosure requirements. What we do know is that, in breaking down the total write-down of $26.3 million in non-cash impairment charges, they charged:
$9.3 million to goodwill impairment
$8.7 million to customer-related intangible asset impairment
$8.3 million to certain trade names impairment
Management Says CEDIA Expo Declines are Part of the Problem
Interestingly, in the section of the report titled Management's Discussion and Analysis of Financial Conditions and Results of Operations, when discussing the decline in revenues, management called out three specific trade show events as contributing factors.
First, Emerald management said that their ASD Market Week show came in with flat revenues, partly due to the trade dispute between the U.S. and China
Second, they pointed to the CEDIA Expo show, which they said showed a decline in revenues of "mid-single digit percentage" as compared with the previous year. This event, they say, was also affected by the trade dispute with China
Third, the managers said their NY NOW show had a revenue decline "by a low double-digit percentage." That's big, but was partly self-inflicted as Emerald had dropped categories from the show to create exhibit space to co-locate their JA Summer jewelry show.
In a presentation to analysts, Emerald's management noted that while ASD Market Week was flat this year, booth reservations for next year were "trending positively."
CEDIA Expo Revenues, Bad in 2019, Look Worse for 2020
But on the subject of CEDIA Expo, management told analysts that booth revenues for the September 2020 show are running behind last year. So the September 2019 show was down something like 5% in revenues…and the 2020 show is trending even lower.
In my last story on the company, I told you Emerald hired an all-new senior leadership team (probably where the bulk of that $2.7 million went) and created a new strategic plan. The four point "Strategy Reset" as it's called, sounds a touch generic.
Emerald's 'Strategy Reset'
Focus on Customer Satisfaction
Diversify Revenue Streams
Operate Efficiently and Cost Effectively
Pursue Attractive Tuck-in Acquisitions
To this they added two specific financial goals: Sustainable organic revenue growth, at or above industry levels; and, solid and consistent growth in adjusted EBITDA at attractive profit margins. On the face of it, what's not to like?
The Devil is in the Details
The devil, as they say, is in the details. As you drill down into some of the more specific tactical initiatives the company will launch, you begin to have individual tactics that seemingly conflict with the overall goal. Let me give you one example.
Under Growth Strategy #1: Focus on Customer Satisfaction, the company lists several tactical steps. The last one mentioned is: "Migrate to a value-based pricing approach to improve transparency and customer satisfaction while driving yield improvement."
Raising Prices Based on 'Perceived Customer Value'
Later, they drill down a little further on Value-Based Pricing, describing it as a: "Pricing methodology beyond flat-rate increases to align with perceived customer value." This will be, they say, "Based on detailed data analysis of historical prices, customer behaviors and NPS scores."
Although I can't say for certain, NPS likely refers to a popular business management tool known as the Net Promoter Score. It is a way, so to speak, of measuring the degree of customer loyalty for your company/product/services. So it would seem that the company will engage in variable pricing based on how loyal you are to the company…with the customers demonstrating the greatest loyalty (promoters)…paying the most money.
Will Increasing Prices Increase Customer Satisfaction?
The company says this new pricing scheme will raise show revenues by 4-8%. But will booth space price increases improve customer satisfaction – or does this tactic conflict with that overall goal? It would seem that keeping prices low would help to draw more exhibitors and improve their overall customer satisfaction.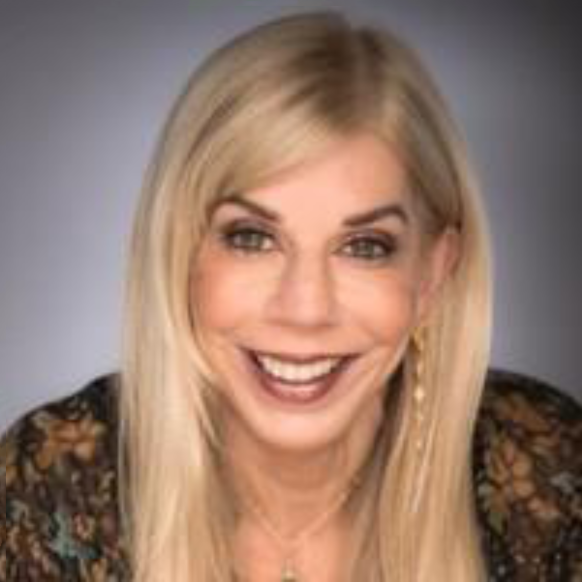 In any event, the CEO who drove all of this change is Sally Shankland who joined the company in June, and is leaving the company by the end of this year, due to health reasons. The company has appointed Brian Field, their new COO, as interim CEO. Like Shankland, Field has only been with the company since June. It is unclear what this change at the top will mean for the company, for this strategy – all seems a bit in flux right now. New CEOs often mean new strategies.
CEDIA Expo Will Cost More for Exhibitors in 2021
But one thing we do know, the company plans on price increases for several shows…including CEDIA Expo by the 2021 event. Here again, you have a show that is struggling with declining revenues – is a price increase the answer? Or will that only succeed in stimulating further declines?
Emerald management says their new pricing plan will increase revenues. But is that a plan? Or is it a wish?
Learn more about Emerald Expositions by visiting www.emeraldexpositions.com.