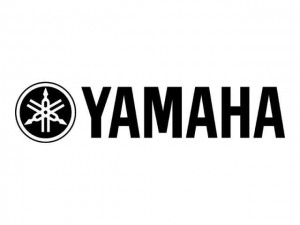 Yamaha Corporation released the results for its fiscal first semester or first half of the fiscal year 2015 (April 1, 2014 – September 30, 2014) with results generally positive, but mixed. Overall consolidated sales increased 4.4% to ¥206.4 billion ($1.9 billion) as compared to ¥197.7 billion ($1.8 billion) in the same period last year. But of some concern is the fact that only one of its four major business segments showed an increase in operating profits – and two of the four lost money during the period.
See more on Yamaha's financial performance…
Yamaha has been through a multi-year plan to restructure their business, and undoubtedly had been hoping for even better results. But overall, the numbers still looked pretty good. Sales were up (4.4% as we said), operating income was up (10.3%), and ordinary income was up (11.8%).
But net income unexpectedly dropped…and dropped pretty big – down 13.7% to ¥10.8 billion ($100.7 million). Yamaha said this drop was due to the lack of a gain on investment securities that they enjoyed last year. More importantly, the company revised its forecast for the fiscal year – dropping again from the originally projected ¥21 billion to ¥19 billion now.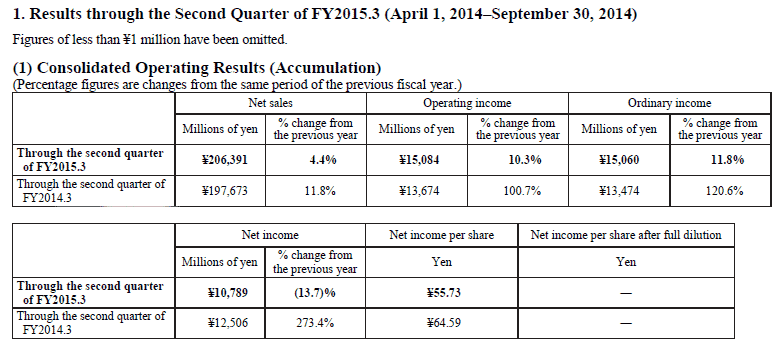 Four major business segments…
Yamaha has four major business segments: Musical Instruments…Audio equipment…Electronic Devices…and "Others." The company has made a concerted effort to emphasize their Musical Instrument division, the largest and most profitable in the company – and we can see that effort impact their results.
In looking at their results by segment, we see that three of the four segments (all except Electronic Devices) had sales increases. But the category with the biggest increase was Musical Instruments with a solid 7% gain.
The picture changes…
However, the picture changes substantially when considering operating profits by segment. Here we see a dramatic drop in profits for the Audio Equipment division, falling more than 25% to ¥2.0 billion from ¥2.6 billion in the first semester last year. More troubling, both the Electronic Devices and the Others segments actually generated operating losses for the first semester. But Musical Instruments saw profits soar 47%.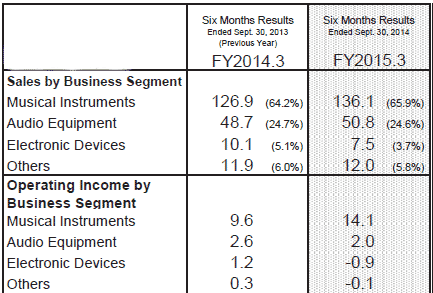 The company gave more details on a segment-by-segment basis:
Musical Instruments – Sales ¥136.1 billion (up 7.2%); Operating Income ¥14.1 billion (up 47.8%)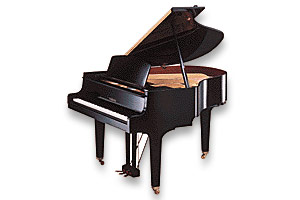 Overall sales of pianos increased, mostly in North America and China; piano sales declined in Japan due to a consumption tax increase, the company said. Digital piano sales too, were robust…as were sales of wind instruments in North America. But the number of new students enrolling in their music schools is sluggish.
Audio Equipment – Sales ¥50.8 billion (up 4.2%); Operating Income ¥2.0 billion (down 25.3%)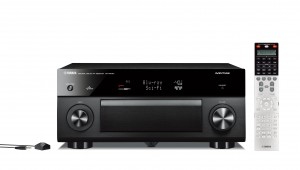 Audio products sales were "sluggish in all regions" the company said. Sales were also off in their online karaoke business. But thanks to the introduction of new models and overall industry increases, sales of professional audio equipment increased in Europe. The company also noted that they had an increase in sales for their ICT (information and communication technology) products.
Electronic Devices – Sales ¥7.5 billion (down 25.9%); Operating Loss ¥0.9 billion (well down from an operating income of ¥1.2 billion)
Yamaha's semiconductor business is off largely due to lower sales of magnetic sensors (electronic compasses) for smartphones…as well as lower sales for audio codec ICs.
Others – Sales ¥12.0 billion (up 1.3%); Operating Loss ¥0.1 billion (down from an operating income of ¥0.3 billion)
This is an eclectic mix of products and businesses the company participates in. Sales for their factory automation products increased…the company said this business was "recovering." Sales were also up in their golf products business, thanks to the introduction of new models. But sales of interior wood components for autos declined…as did sales in their resort business.
Forecast for the full fiscal year
The company revisited their forecasts, reiterating their projections for:
Sales – ¥430 billion (up 4.8% year-on-year, YoY)
Operating income – ¥29.0 billion (up 11.6% YoY)
Ordinary income – ¥28.0 billion (up 7.1% YoY)
Net income – ¥21.0 billion (down 8.3% YoY)
Company sells factory at a loss…
The company said that all forecasts were still good – except for net income, which was already forecast to decline as compared to FY2014. The company further reduced the net income forecast to ¥19.0 (down 17.0% YoY).
In a separate announcement, Yamaha said it will sell off its Yamaha Kagoshima Semiconductor plant to Phenitec Semiconductor Corporation by the end of this fiscal year by transfer. The company said the agreement will result in an extraordinary loss of another ¥1.8 billion.
For more information on Yamaha, see: usa.yamaha.com.