Wi3 MoCA Network Solutions and the Home Technology Specialists of America (HTSA) have come together to offer members the Wi3 line of MoCA networking solutions. The new relationship will add HTSA's national footprint to Wi3's distribution.
See more about this new partnership…
According to a statement released by Wi3, earlier this year they had partnered with PCT International enabling them to offer a full line of MultiMedia over Coax Alliance (MoCA) signal delivery and bridge components appropriate for the custom installation community. As most, if not all, of HTSA's members are involved in the installation of sophisticated systems, the match seems a good fit for both parties.
Wi3's line of MoCA products allows installers to offer their clients a full-blown Ethernet, wired and WiFi network throughout their homes using its existing coaxial cable installation. Wi3 says installers can quickly and easily "maximize the network" while at the same time they can "minimize the labor" of the installation through the utilization of the existing coaxial cable.
Today's home entertainment systems with devices like Apple TV, Netflix, Smart TV, TiVo, gaming and others can be very demanding of system bandwidth. Wi3 products simply and effectively address this bandwidth problem with their easy-to-install line.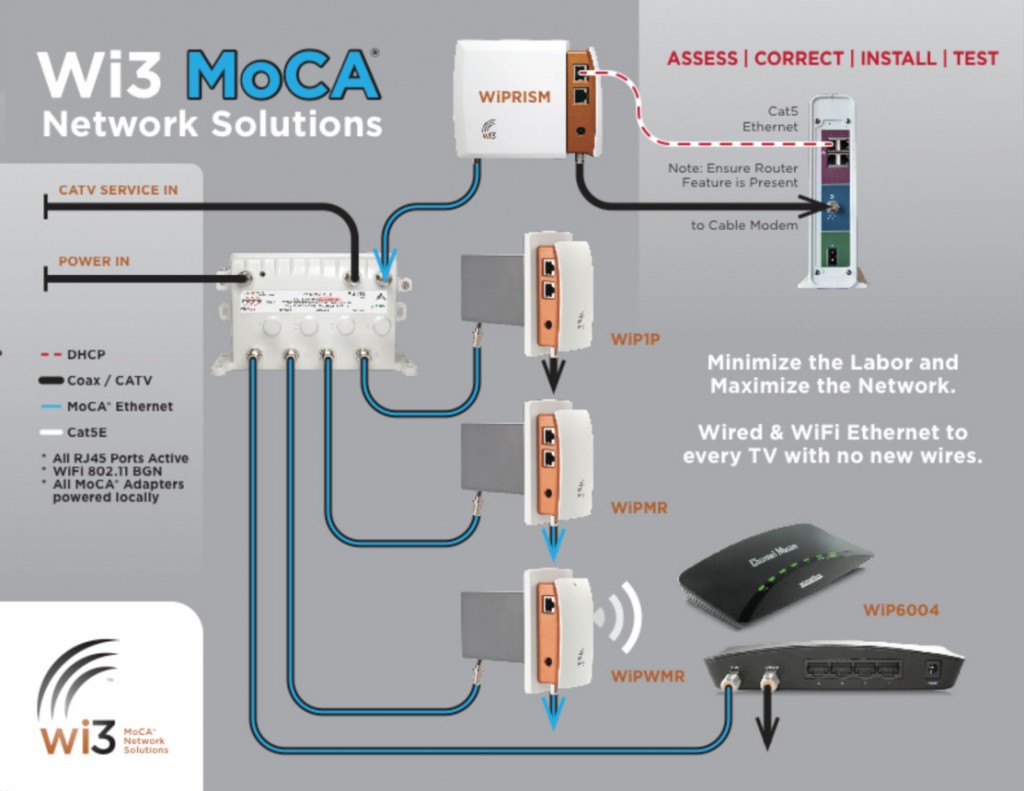 "The HTSA group represents the best in class, and is well equipped to handle one of the greatest challenges from a technology standpoint in the home, the existing network," said Bill Thompson, CEO of Wi3, Inc. "We are excited to offer HTSA members our patented MoCA bridge devices and world-class network components."
Adds HTSA Managing Director Bob Hana: "HTSA leads the way with innovative technologies, and Wi3 MoCA Network Solutions is a great example of that philosophy. It only makes sense, the more devices, the more users, and the higher bandwidth requirements in the home demand constant attention, and Wi3 products will be an important new tool for HTSA members."
Learn more about HTSA at: www.htsa.com.
See Wi3's line of products at: www.wi3inc.com.