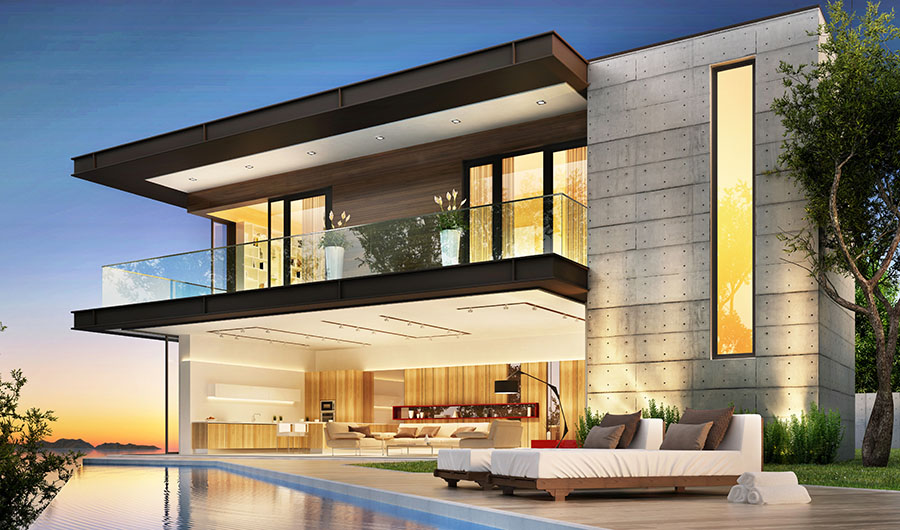 'Wellness' is Most Requested Amenity by Luxury Buyers
In a recent interview in a business newsletter, James Harris of the reality TV show Million Dollar Listing chatted about the latest trends in the luxury home market. The interview offered some interesting insights on the most desired amenities by today's luxury home buyer, aka the primary target client for most custom integrators. Of the long list of available options, wellness is said to top the list as today's most desired amenity.
See more on the latest trends from Million Dollar Listing's James Harris
The Icebreakers interview column in a recent Morning Brew newsletter provided some interesting insights into the latest trends in the amenities that are desired by today's luxury home buyers. Since these buyers are the same clients most integrators work with on residential technology installations, I thought I'd share some of the more interesting highlights from the column.
First of all, Harris says that the luxury home market in Los Angeles over the last 18-months or so is the hottest he has ever seen it. He attributes that to a couple of factors. First, he points to the current low mortgage rates, saying "debt is unbelievably cheap to borrow from the bank," Second – no surprise – the impact of COVID making our homes more of a sanctuary than ever before…and driving a bull luxury real estate market.
So, Icebreakers asked, what are the biggest trends you're seeing in the luxury market right now? Harris' answer was wellness. He goes on to explain that, in that past, a steam bath or a sauna was not uncommon. But now, he says the luxury buyer wants it all, a sauna, a steam bath, and even a cold plunge. One home he saw recently even had a surgery room in it!!?
But, Icebreakers pressed him further: What are the most requested amenities? "I don't want to repeat myself, but it is wellness right now," Harris emphasized. He went on to add another amenity that is increasing in popularity is the inclusion of two kitchens.
Why does anyone need two kitchens, you ask? One kitchen is in the main living space – he calls this a "display kitchen" – and then there is a separate chef's kitchen is tucked away out of sight so you can entertain guests without the mess being visible in the main home.
Luxury buyers are also said to want elevators and…privacy. These are deal-breakers, Harris said, if they are not present in a luxury home.
Clearly, wellness is a category that all integrators should be looking to offer – if you don't offer it already. While wellness products such as air purifiers, water filtration, human-centric lighting, and more have been available for some time now, all signs suggest that the category is finally gaining some traction with buyers – especially luxury home buyers.
See more from the Icebreakers column in Morning Brew here…