URC, the former remote control king that has morphed into a home automation company, announced on Tuesday the MRX-4SEN Sensor Extender and six new sensors that tie into their well-regarded Total Control System. A clever system add-on, the sensors allow a range of system inputs that can trigger actions or Macros.
Learn more about this clever new product from URC…
The six new sensors launched can sense video, light, audio, current, voltage, or contact closure. Once the sensor notes a change in state, it conveys the information through the MRX-4SEN and via Wi-Fi through to the MRX Advanced Network controller to trigger an appropriate action of Macro.
URC says that this opens a whole new world of possibilities.
"It's virtual Extra Sensory Perception," said Cat Toomey, director of marketing at URC in a prepared statement. "We've given Total Control systems the ability to detect the status of various components in a home or building and instantly execute strings of control commands based on the data."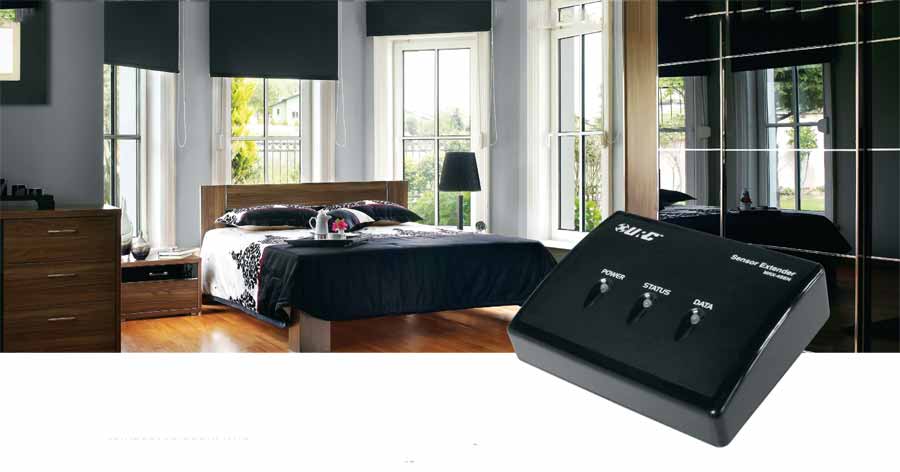 There are many ways this system can be put to use either bringing new capabilities into the system – or offering an easier and quicker way to accomplish the same result. For example, the light sensor can detect the change in ambient light and trigger a Macro command to lower blinds and turn on certain lights in various inside and outside areas of the home.

URC says the MRX-4SEN and sensors are available now from the company. MSRP on the MRX-4SEN is $199. The individual sensors range in price from $45-$130 MSRP.
For more information, see: www.UniversalRemote.com.