CEDIA CEO Says URC Founder Park is 'Quick to Lend His Talent and Resources to the Channel'

CEDIA announced today that it has selected Chang K. Park as the recipient of its Lifetime Achievement Award for 2016. Park will be so honored at the CEDIA Opening Keynote on Wednesday, September 14, 2016.
See more on URCs Park and why he was selected…
CEDIA, the largest trade association dedicated to the residential custom integration space, says its Lifetime Achievement Award, "recognizes an individual who has exhibited outstanding, creative, innovative and visionary leadership in the growth and advancement of the residential technology industry." Industry professionals submit nominees to the organization for consideration.
The organization says it sifts through the nominations and evaluates each on the rather squishy task of evaluating their achievements and "service within the industry." Sounds rather nebulous to us and obviously a judgment call on the part of the organization. (How do your rank "achievements?")
Many Know URC, Fewer Know Park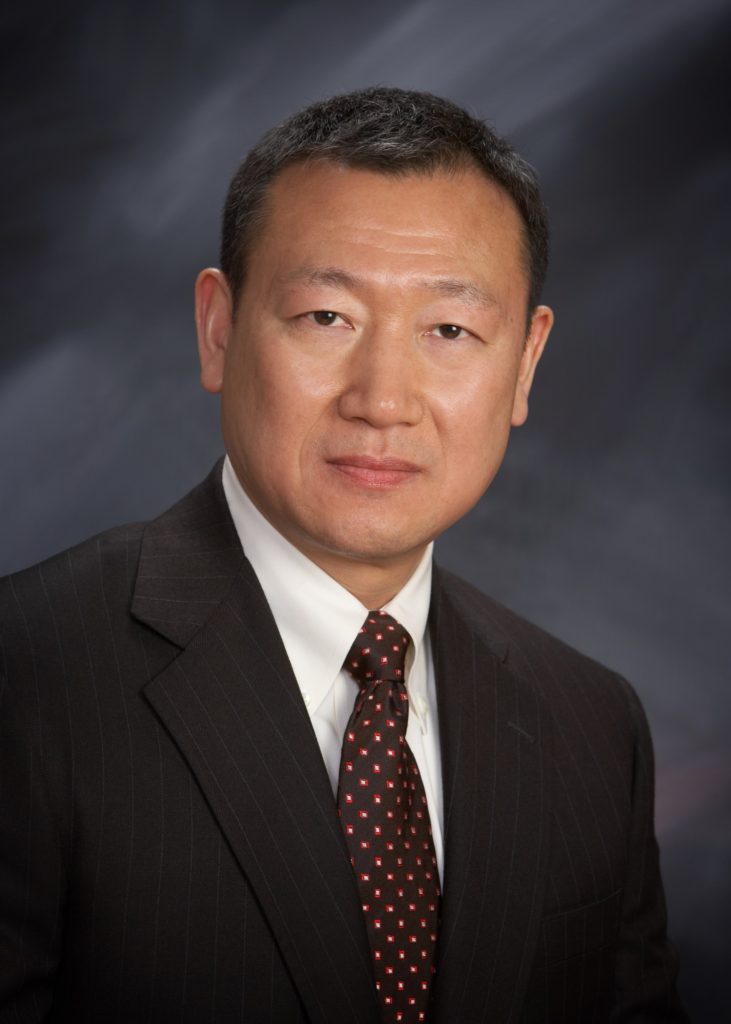 Many are familiar with the strong growth of URC over the years – and the company is generally credited with being one of the first to recognize the merger between handheld remote controls with even more comprehensive total system control. But less well-known is the entrepreneur behind the company – Chang K. Park – who often adopts a quiet, behind-the-scenes roll at the company.
Park, the organization says, is a true visionary. He "foresaw the birth of the 'home theater' in America" which led him to expand his company beyond its then business model of producing remote controls for subscription broadcast providers.
Recognized Move to 'Home Theater' Before Most of Us
URC and Park is credited with producing high-quality remote controls for more than 25-years, including sophisticated RF remotes and custom programmable remotes targeted at the custom integration industry. Parks achievements, however, go well beyond just his business successes.
Showing a well-rounded contribution to society, Mr. Park is chairman of the Chang K. Park Foundation, which according to CEDIA is "…an organization that supports human rights, the elimination of poverty and hunger, the implementation of political reform and economic justice." Beyond his own foundation, Mr. Park also is a member of the national governing board of Common Cause, a Washington DC based public interest group, and a member of the board of directors for the Union Theological Seminary in New York and Bread for the World.
Dedication to Training
"Chang Park is always quick to lend his talent and resources to the channel," said Vin Bruno, CEO of CEDIA. "Not only does he create innovative, industry-recognized products, including two that are in CEDIA Product Hall of Fame, he is also a constant champion of training programs across the board. His ongoing efforts have helped CEDIA members find growth and success, whether it's in a CEDIA book camp or at a URC training session."
Mr. Park holds a degree in Electrical Engineering from Michigan Technological University. He also earned a Masters of Business Administration (MBA) from the illustrious Wharton School of the University of Pennsylvania.
See more on CEDIA at: www.cedia.net.
Learn more about URC and its products at: www.universalremote.com.