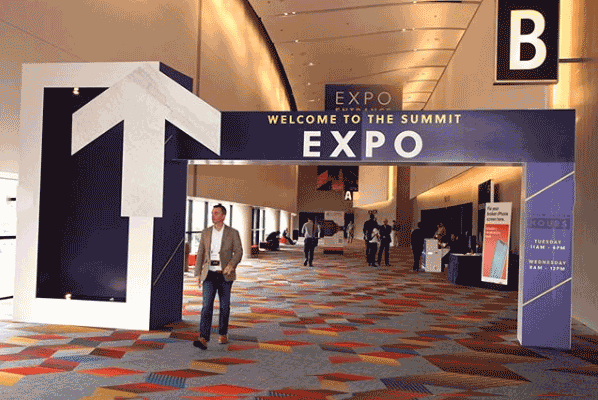 ProSource Confirms COVID-19 Exposure from Exhibitor at Annual Member Conference
ProSource wrapped up their annual Summit, this year known as Summit 2020 on March 11th. The event had barely wrapped up when within days many other organizations began canceling their events due to the rapidly propagating coronavirus epidemic sweeping across the U.S. ProSource barely got their event completed just as health authorities around the country began restricting gatherings such as conferences like theirs which congregate a lot of people in one place at one time.
And now we know that there was another attendee at the ProSource Summit 2020 – coronavirus COVID-19, an uninvited guest, visited the group's annual event..
See more on COVID-19 at ProSource Summit 2020…
The theme of the ProSource Summit 2020 was "Tomorrow Starts Today" but tomorrow may have to wait if an attendee develops a viral coronavirus infection due to exposure there. The group has reached out to attendees notifying them of potential exposure to the COVID-19 virus.
In a letter dated March 17, 2020 from AVB, a group associated with ProSource, attendees learned of the exposure, saying they were being notified "out of an abundance of caution."
"An exhibitor at Summit 2020, recently notified us that an individual who attended the event from March 9th to 11th tested positive for COVID-19."

Letter emailed from AVB, an associated group to ProSource, to attendees
Those in Close Contact with Afflicted Person at ProSource Summit Directly Contacted
The letter went on to say that "any individuals who have been identified as close contacts to the COVID-19 case have been individually contacted and been provided education and expectations for self-quarantine." The group declined to identify the stricken individual, "Due to privacy concerns."
A link was provided to an AVB Events website which contained a letter from ADI – who apparently was the exhibitor with whom the individual with the confirmed COVID-19 infection worked. The language in the ADI letter was very similar to the AVB notification – although ADI did provide links to various COVID-19 resource sites, such as the Centers for Disease Control and Prevention.
ADI Interested in Caution and Transparency
The ADI letter was signed by Allie Copeland, Vice President Global Operations for ADI. Copeland's letter noted that, "We want to make you aware of this potential exposure out of both an abundance of caution and in the interest of transparency."
The story is an echo of a similar COVID-19 exposure incident at the recent CEDIA Tech Summits in Florida that Strata-gee broke last week.
Learn more about ProSource by visiting: prosourceinfo.com.