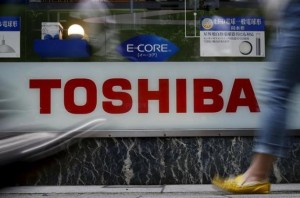 Last week, Moody's Investors Service announced that it was cutting Toshiba Corp.'s long-term senior bond rating to Ba2, or "junk" status. Considering recent reports from Toshiba, a major industry player that is stumbling in the wake of a scandalous accounting misstep reported earlier this year, the move from the rating service makes sense. But the headline about a brand that was once one of the most admired companies in Japan, and a worldwide industrial and electronics powerhouse for many years, is stunning nonetheless.
There is even more from Moody's, who changed other ratings as well…
Credit rating services like Moody's, received a lot of criticism in the wake of the near-financial industry collapse here in the United States a few years ago. Many in the financial community noted the inherent conflict of bond holders paying the rating services to rate their bonds – and, some say, credit services were swayed by the financial payments from the bond holders to give their bonds a positive rating. Aside from the financial interest, many say the rating services were too slow to note the deterioration of the bond issuers financial health – hurting those who invested in bonds of deteriorating companies.
As a result of government investigations, and a lot of criticism, the rating services now seek to respond more quickly to companies undergoing serious changes in the status of their financial resources. Services like Moody's are now likely to speak up immediately in the wake of corporate announcements revealing deteriorating circumstances.
Major Restructuring, Job Cuts, and Loss Estimate
Recently, Toshiba announced it would undertake a major restructuring in the wake of its $1.2 billion accounting scandal that caused the company to estimate it will lose an estimated ¥550 billion ($4.5 billion) at the end of this year in March. The company announced it will cut somewhere between 6,800 – 7,800 more jobs, making total jobs cut over 10,000.
Toshiba is also having trouble raising money, as it has lost the confidence of investors in Japan. It is negotiating with several banks in Japan in an attempt to raise a ¥300 billion ($2.49 billion) credit line. It needs the money to pay for the vast restructuring.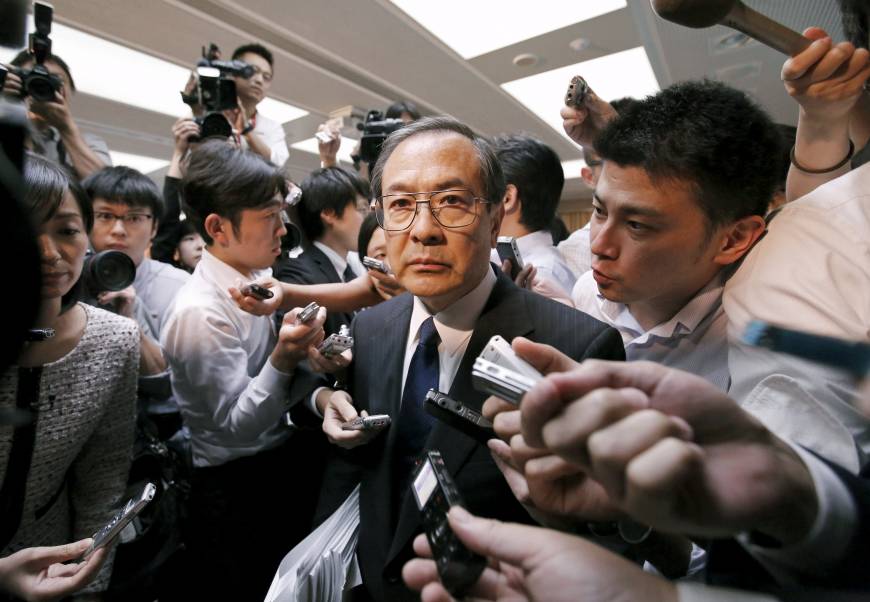 The Impact of a Junk Rating
In addition to cutting its rating on Toshiba's long-term debt, Moody's also announced it was cutting the rating on the company's short-term notes as well. When the ratings on a company's credit status is cut, selling bonds on the debt market costs the company more as they have to pay a premium interest rate to offset the increased risk, as stated by the ratings agencies.
There are multiple rating levels, and reductions tend to be incremental. But once a company hits the ignominious rating of "junk," their borrowing costs can go up dramatically.
"As a manager, I feel the responsibility deeply," Masashi Muromachi, Toshiba's President who took over after the accounting scandal announcement a resignations of the previous executive team, told the media. "My biggest task now is to ensure that we start recovering next year."