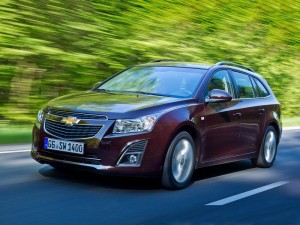 As marketers, we are always watching who's doing what in advertising. Below is a list of the top advertisers in the first quarter of 2013. There are many familiar names here…familiar largely because, as aggressive marketers, they are regularly investing in marketing and therefore regularly appearing on this list.
Did TECH make the list of top advertisers? See here…
It is interesting to watch this list both for how it appears at any one time…but, also, how it changes over time. In some cases, the change in composition can be more valuable that the data itself. This is something that those of us who follow statistics have recognized for years – the change in data is often more enlightening that the raw data itself.
The data for this list was compiled by the Nielsen Company and reported earlier this week by the New York Times. In the case of this table of results showing the top ten advertisers in the first quarter of 2013, there aren't any huge surprises. However, there are some interesting trends one can discern from the results.
Top Advertisers, First Quarter 2013 (Millions)

COMPANY
AMOUNT SPENT
Procter & Gamble
$653.9
AT&T
463.3
Ford
447.4
General Motors
439.0
Toyota
379.4
L'Oréal
334.9
Comcast
309.6
Fiat
280.0
Honda
264.0
Berkshire Hathaway
256.0
Topping the list is Procter & Gamble, the huge consumer products company that is a staple in many – if not most – of Americans' lives. Procter & Gamble spent just under $654 million promoting their stable of brands including Bounty, Cover Girl, Pampers and much, much more. P&G is often at, or near, the top of any ad spending list.
Tech under-representation…
However, tech – other than a couple of telecom providers – is pretty much absent. In the past, it was not unusual to see a Sony or HP listed. Not only that, but tech retailers such as Best Buy or Amazon would be expected to be major advertisers. [To be fair, Berkshire Hathaway does hold shares in two retailers who both sell technology – Nebraska Furniture Mart and R.C. Willey. However, these are not national tech retailers, but rather regional multi-category dealers.]
Car companies, on the other hand, have come racing back to dominate the list, taking up fully half of the top ten in the first quarter. This is surely another sign of the recovery of automobile sales – a positive economic development. It is interesting to see that Ford, overall #2 in the automotive industry, outspent its rival General Motors in a bid to continue to grow its market share.