When we last left Tivoli, the company created many years ago by Tom DeVesto who is now the CEO of Como Audio, it was 2015 and they had just been sold by one private equity company, with the help of another private equity company, to a third private equity company. Now word comes that the third private equity company, Serruya Private Equity of Toronto, which Strata-gee wrote about in June 2015, has sold Tivoli in a buyout to the company's management in conjunction with a financial backer.
See more on the continuing Tivoli saga…
Tivoli is known for their table radio products that harken back to the mid-90s when founder Tom DeVesto partnered with Henry Kloss to create a high-quality version of the once-common table radio. Although the table radio category existed in the past, it mostly consisted of inexpensive designs sold in department stores and general merchandise marts. Tivoli (and Kloss before that with the KLH One) offered a very high quality/high-fidelity version that was perfect for consumers who preferred the simplicity of a table radio design, but appreciated the better design and sound quality that Tivoli offered.
The company hit a unique niche and by all accounts went on to become very successful both here in the U.S. and around the world – especially in Europe. Eventually, DeVesto sold his share of the company and moved on, with Tivoli held by Summit Associates, a private equity company. Then in June 2015, Summit employed another PE company, Levy Capital Partners, to help them find and sell the company to a buyer, which turned out to be Serruya Private Equity.
No Other Tech Investments, Then or Now
Serruya, as Strata-gee's report showed, had no other tech products in its stable and seemed very excited about adding Tivoli to their portfolio. But, curiously, Serruya was more of a food-centric investor who was very big in, among other things, frozen yogurt. Serruya has since expanded their investments, but mostly this is in real estate. Even today, it has no tech investments at all now that it has sold off Tivoli. It was heard to see how an investor with no tech experience felt it could provide meaningful support and guidance to a company in a industry in which they have no experience whatsoever.
Now, according to sources, the company has retroactively announced that it has been sold in a management buyout in conjunction with an unnamed financial partner…one year after that buyout supposedly took place. There has also been a changeover in the management of the company, with Vice President of Product Design & Brand Management Paul De Pasquale now named as the new CEO.
Tivoli CEO Writes to Business Partners
In a letter to Tivoli business partners, new CEO De Pasquale reveals that the actual buyout took place "in late 2017." There was no explanation for why this announcement was delayed by a year. De Pasquale also reveals he has been appointed CEO.
The letter acknowledges that there have been challenges from the multiple changes in ownership.
"The multiple changes in ownership over a short time have delivered both positive and negative impacts. I am pleased to say that the positive results have outweighed the negative, despite negative changes being always easier to see," De Pasquale notes in this letter to business partners. "However, it is the positive impact of our employees and you, our trusted partners, which have kept us moving forward. Therefore, we are immensely grateful for your long-standing loyalty, and your continuous efforts and support."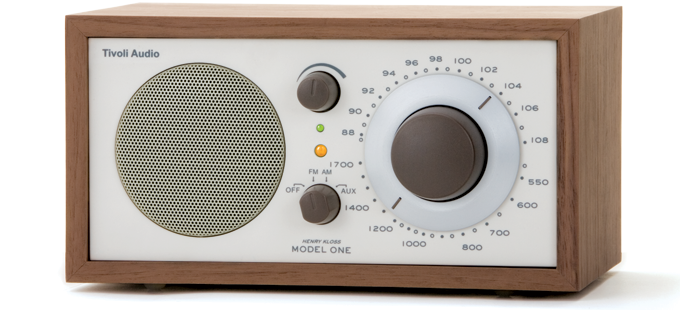 De Pasquale's letter talks of rising to the challenges of an ever-changing market and promises, "Our brand with you our partners will evolve with our customers by cultivating new ideas, innovative products, and partner friendly business models. This is an exciting time for exploring new possibilities together."
Letter is Remarkable for What It Doesn't Say
The letter is remarkable in that it does not seek to offer any type of explanation for the delayed notification. Why would it take a year to let valued partners know what is going on with the company – especially about something as important as a buyout with its potential change of control?
Yet another remarkable fact is that the financial partner is never identified. There may be an innocent reason for keeping this quiet…an oversight perhaps. But it would seem both obvious and important to let your partners know just who they are dealing with.
We reached out to the company for comment on this story, but didn't hear back from them by the time of posting.
Learn more about Tivoli at: www.tivoliaudio.com.