THIEL Audio announced today that it has appointed Scowcroft Associates as its sales representative for the Rocky Mountain territory effective immediately. Well-known and respected in the territory, Scowcroft Associates is also very experienced in the sales of mid- to high-end product lines.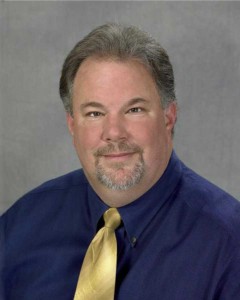 Based in Denver, Colorado, Scowcroft will represent THIEL in Colorado, S.E. Idaho, Montana, Utah, Wyoming, Arizona, New Mexico, as well as El Paso, Texas and Las Vegas, Nevada.
Originally launched in 1970, Scowcroft Associates not only knows their large territory well, they understand the value of long-term relationships with both vendors and retailers/custom integrators. Scowcroft says they have dealer relationships that span several decades.
"We are excited to tap into the wealth of experience and vast relationships that Robert Scowcroft and his team has developed over four decades," Kathy Gornik said in a prepared statement. "This is an important territory and we anticipate increased exposure for the THIEL brand to both specialty retailers and custom integrators alike. With several new product introductions coming soon, this is a critical time for THIEL to be aligned with the finest reps in each region."
Besides THIEL, Scowcroft Associates also represent other fine lines such as: McIntosh, Digital Projection, Totem Acoustics, Tributaries, Hegel Music Systems, Clarus, DNP Screens, PrimaLuna, PS Audio, Seura, Salamander Designs, SurgeX, Panamorph, Cue Audio, and BG Radia.
"THIEL is a wonderful addition to our line card as it blends the North American manufacturing that our firm specializes in representing from a legendary manufacturer with a tradition of performance, value, and brand loyalty," Robert Scowcroft said in a prepared statement.
Dealers interested in talking to Scowcroft about the THIEL line of products should contact: Scowcroft Associates by phone at (303) 766-9733, or by email at: scowcroftandassociates@comcast.net.
For more information on  THIEL Audio, see: www.thielaudio.com.
For more details on Scowcroft Associates, see: www.scowcroftandassociates.com.