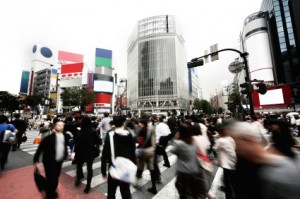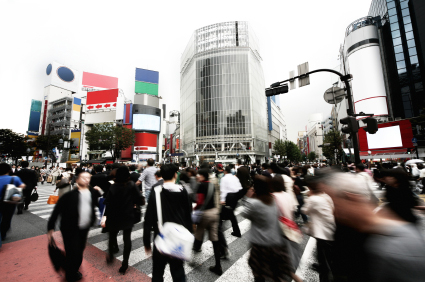 Two stories out of Japan caught our attention and, to our thinking, combine to show that Japan's tech industry is still not yet out of the woods. The first story, by the Japan Times, says that troubled Toshiba's half-year fiscal results show that their profits have now tripled. The second story, also from the Japan Times, announced that Japan Display will be laying off thousands of employees – almost a third of their workforce.
See more on these two dramatically different stories of a still-troubled Japan…
For a few decades, technology companies out of Japan, such as Sony, Panasonic, Sharp, Toshiba and others were the leading trend setters in the technology industry. Some of the finest products in tech were conceived, designed, manufactured and shipped from Japan to the rest of the world.
But times have change and emerging markets like Korea and China have taken the lead in technology manufacturing capability. This fact, coupled with global economic challenges and wild currency fluctuations have caused the sun to set on Japan's leadership.
As Companies Struggled
As companies struggled to deal with the decline, former leaders stumbled and nearly fell as the problems exceeded their management's ability. Such was the case with the once mighty Toshiba – whom, as we reported last year, got caught up in an accounting scandal that forced them to take a $1.3 billion charge against earnings for overstating profits for several years. The company was also hit with the largest fine ever levied by regulators against a public company ($60 million) – as well as a wave of lawsuits from shareholders.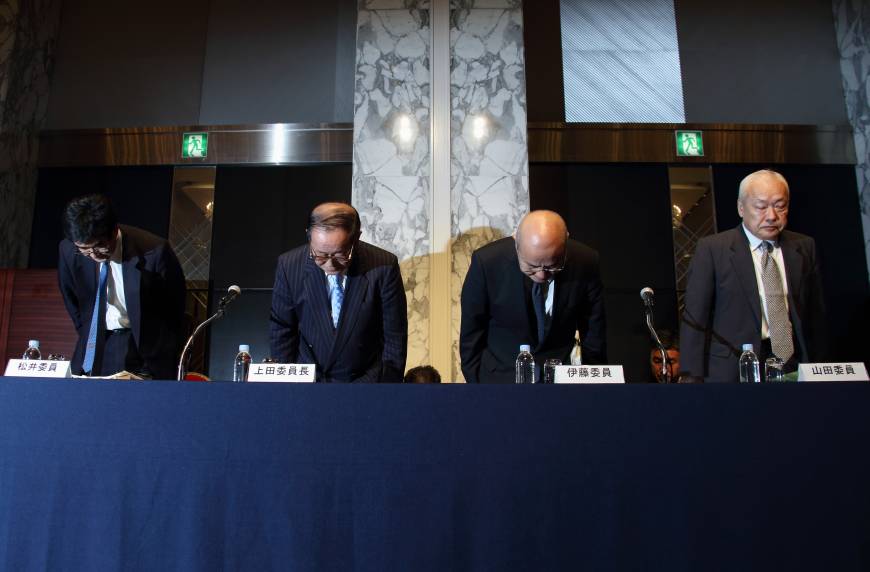 But now news comes that Toshiba has turned a profit – and perhaps, more importantly, turned the corner, leaving their scandal-ridden, profit-padding history in the past. The Japan Times is reporting that Toshiba posted a fiscal first half (April-September) net profit of ¥115.3 billion (approx. $1.1 billion) – almost triple the number from a year ago.
Sales Were Off, But Profits Increase
Toshiba also reported a ¥96 billion operating profit (as compared to a year-ago loss) – although revenues were down 4.3% to ¥2.58 trillion. The company says that the revenue decline was due to lower sales of TVs and personal computers, as well as the stronger yen.
Toshiba forecasts that it will finish the year with a net profit of ¥145 billion (a 45% increase from an earlier estimate) on revenues of ¥5.4 trillion.
A Dramatically Different Situation at Japan Display
The story is quite different at Japan Display Inc, the company built on the combined LCD divisions of Sony, Toshiba, and Hitachi, funded by a public/private investment from the Innovation Network Corporation of Japan. Japan Display says it must cut more than 4,700 jobs, due to a larger than expected loss in the fiscal first half.
This number is a rather significant 30% – or almost a third – of their entire workforce. The company, which came together to try and compete with world-leading LCD manufacturers in Japan, Korea, and China, makes LCD panels primarily for smartphones and tablet computers. 

A Surprisingly Higher Loss
Japan Display says it had a loss of ¥16.7 billion ($161 million) in the first half of its fiscal year. The company attributes the loss to a drop in demand for smartphones and the appreciation of the yen. This loss was substantially higher than the ¥323 million loss for the same period a year ago.
JDI says that the headcount reduction will be about 636 jobs in Japan, and 4,100 jobs in overseas markets. All of the job cuts are expected to be completed by the end of the current fiscal year in March 2017.