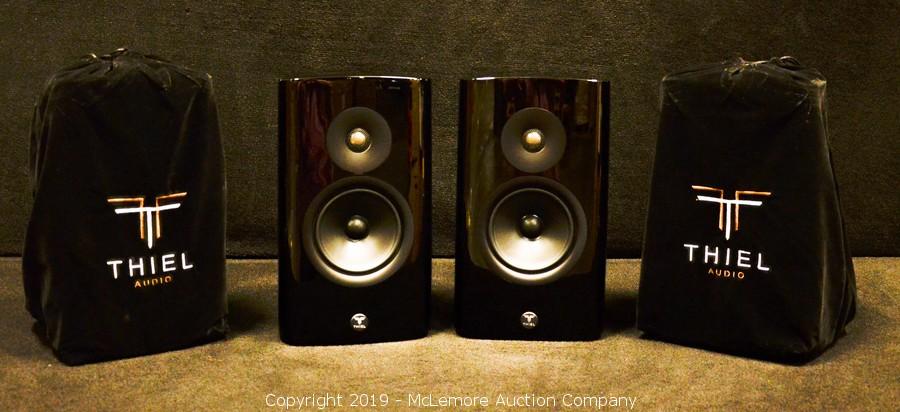 The long sad saga of Thiel is just about over for good. Having entered bankruptcy in October 2018, an auction house has finally been selected and started the process of liquidating all that remains of the former Nashville, Tenn-based Thiel…including Thiel Loudspeakers, Aurora by Thiel wireless music systems, and detritus from the Aurora Studio live streaming music studio.
Hot deal – cold brand: The Thiel liquidation…
It is, to say the least, an ignominious end to a once revered and to many a glorious high-end line of loudspeakers. But with a changing market, the death of one of the founders and leading engineer, the sale of the company to private equity…coupled with revolving multiple management teams…the brand seems to have landed with a thud, teetering on the edge of the trash heap of history.
McLemore Auction Company is auctioning off all that remains of the company including: office supplies, studio equipment, musically-themed furnishings & decorations…AND speakers – lots and lots of speakers. In Aurora speakers alone, there are more than a 1,000 pair available (1,100 to be exact.)
Not Just Aurora, Lots of Thiel Speakers As Well
Also included in this liquidation auction are many of their updated series of Thiel-branded bookshelf and floorstanding models including the TT1 and TM3 speakers which originally sold for $5,798 and $3,000 respectively. The auctioneer notes that many of the items are being offered with no reserve – opening the door to "a lot of people" getting "some great deals on equipment they may not have been able to afford before," according to McLemore Auction Company President Will McLemore.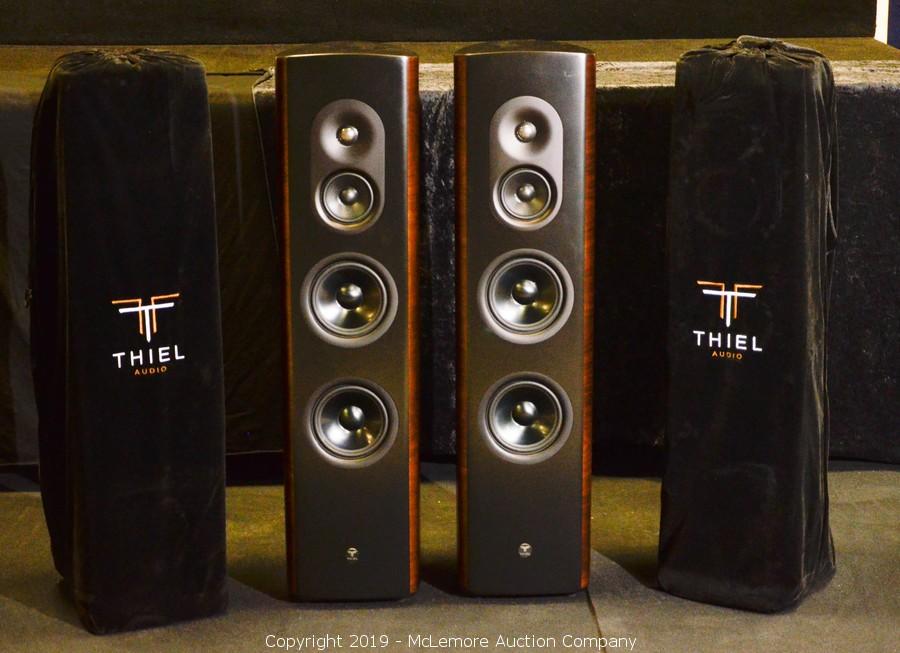 In looking over the wide assortment of items, you find everything from a dainty vanity seat and stylist chair…to a box full of various surge protectors, assorted desktop telephones, and a big box with an "assortment of office supplies"…to several different speaker and subwoofer component parts…to spotlights and stage lights used in the Aurora studio…to cables, headphones, microphones…and even a 40-input digital mixing board. But mostly, lots and lots of speakers.
An Extensive List of…Stuff
The list of available items is extensive, and many of them are presented in multiple-item lots – for example, the Aurora by Thiel Tour speakers must be bid on in a lot of four. Yet many have no bids on them yet…literally waiting for the first bid of a dollar or five dollars.
The auction opened on May 20th and runs to June 20th, so there is plenty of time to get in on the action. Items have to picked up in Nashville, or you can otherwise arrange to have them picked up and shipped, but such arrangements must be made in advance. Some of the items shown have been listed in parallel on eBay.
Island of Misfit Toys – Mis-Matched Pairs, Partially or Completely Empty Speaker Cabinets
It is interesting to see the items that have drawn a substantial number of bids…and which have none. This is understandable with some unique items, such as partially finished speakers that may have some drivers but are missing one or more others. And there are some mis-matched pairs, where each item has a different finish.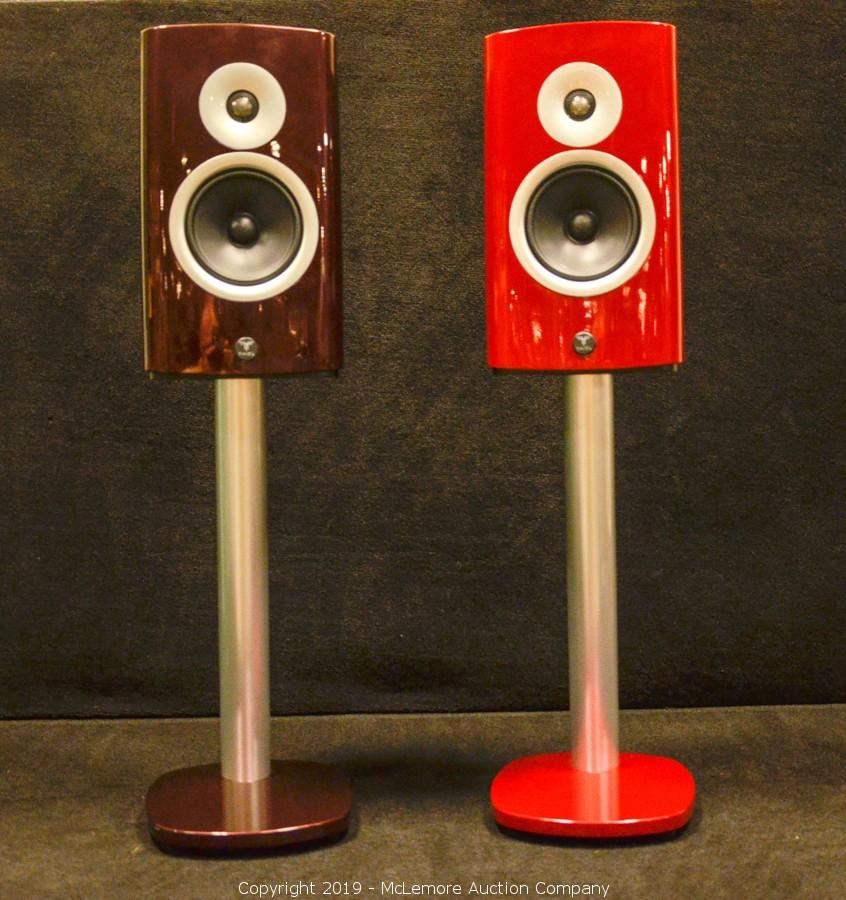 Interestingly, many of the items up for bid have been put in a special class where the auctioneer has designated them for an automatic extension of their specific auction if they receive the winning bid in the last five minutes of the auction. They call these items part of a "soft close" group. Otherwise, the auction has a hard close of June 20, 2019.
What Took Thiel Down?
Strata-gee has followed the Thiel story closely for a number of years, especially in the wake of their purchase in 2012 by Tennessee private equity investor David B. Griffin. At first, Griffin brought in industry experts Bob Brown and Stephen DeFuria, a move that seemed reasonably calculated to chart a new perhaps more positive course for the brand. But within only a little more than a year, both Brown and DeFuria were out and a seemingly endless revolving door of managers began to spin.
By the time it was over, there were at least five different CEOs and management teams between 2012 – 2018, when they finally threw in the towel and closed it down – filing for Chapter 7 (liquidation) bankruptcy. The turmoil, with changing CEOs and strategies was just too much for the company to make headway in a challenging market.
See the auction here: www.mclemoreauction.com.