COVID-19, the massive pandemic that changed everything this year, probably infected your business and perhaps made it ill in a way that will take time to recover. But for Emerald Expositions, the national expositions company that owns the CEDIA Expo show and CE Pro – COVID-19 almost killed them.
Now Emerald's sugar daddy, Onex Corporation, is ready to throw them a lifeline…a $400 million lifeline to be exact.
Learn more about Emerald's lifeline…
So perhaps your first question is: "Who is Onex?" To which the short answer is – Onex is the private equity company out of Toronto, Canada that owns Emerald Holdings (formerly Emerald Expositions). "Wait a minute," you shout – "I thought Emerald was a public company owned by all of its shareholders." Ah, yes, well unless you dug deeply into their original public offering – you missed the fact that sugar-daddy Onex was only offering a minority stake in Emerald for Wall Street investors…keeping a controlling interest for themselves.
Now, in the age of COVID-19 which has sickened 2 million Americans and killed over 112,000 in the last four months or so, Emerald found themselves pushed to death's door as well. We reported their fiscal first quarter results (see: "Epidemic Engulfs Emerald Expositions…") in which Emerald reported they lost more than a half billion dollars in the first ninety days of the year.
Turning to Onex to Save Them
Although Emerald reassured Wall Street analysts on a conference call that they were cutting expenses, laying off people, and taking necessary steps to ensure their continued liquidity – their executives sounded shell-shocked…and a bit like they were "whistling in the dark." Now we know that they turned to big-daddy Onex to bale them out.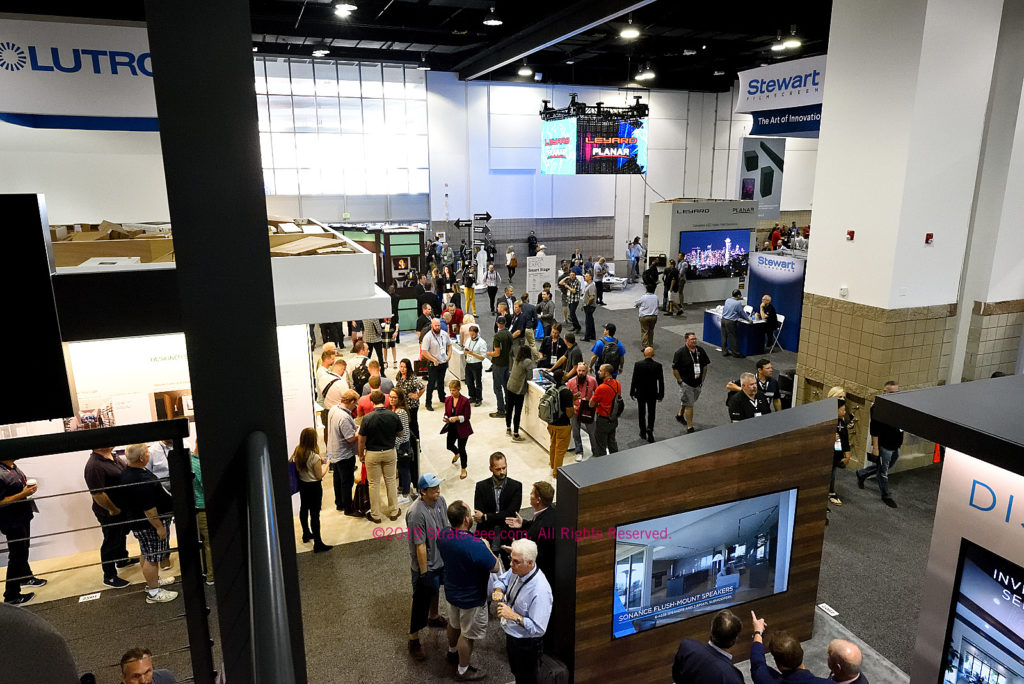 Specifically, the company announced that is it raising $400 million by issuing Preferred Stock to "affiliates of Onex Corporation ('Onex'), the Company's controlling stockholder." So they don't look like they are playing favorites, Emerald will make a similar offering to their "other holders of common stock"…although this other offering "will be backstopped by Onex."
Onex Writes a Big Check and Acts as a 'Backstop'
What the new investment agreement with Onex means is that the private equity company has agreed to acquire $263.5 million of Preferred Stock. The company will further purchase an additional $136.5 million of the same series of Preferred Stock as a "backstop" in order for them to be offered to other shareholders, allowing them to participate in the round on a pro rata basis.
Emerald says it will use the proceeds from this Onex investment to repay outstanding debt and for general corporate purposes. They also reserve the right to use proceeds for "organic and acquisition growth initiatives." But in what could be looked at as a major understatement, the company says "The investment also substantially buttresses Emerald's existing liquidity position."
Clearly, Emerald Needed 'Buttressing'

Their liquidity position likely needed significant buttressing, as the company reports cash of $68 million, borrowings of $100 million (from a revolving line of credit) and significant borrowings of $529 million (from a term loan). In addition to this relatively heavy debt, the company has also internally funded $24 million of its canceled event liability (of a $72 million total liability) likely as they wait for their insurance company to pay off.
We are extremely pleased to expand our relationship with Onex as we position our business for recovery once the impact of COVID-19 is behind us. We have continued confidence in our strategic plan and the long-term prospects of our marketplaces. The capital we are raising positions us to build on the strength of our brands and accelerate new growth opportunities we expect will arise during these uncertain times."

Brian Field, Interim President and Chief Executive Officer of Emerald Holdings
Show Me the Money!
When does this all happen? According to the Emerald announcement, they expect the transaction with Onex to close around July 9, pending regulatory filing approvals and the such. The other shares – referred to as "the rights offering" – for all remaining shareholders will take longer…expected to close in the third quarter of 2020.
When all is said and done, Onex will end up owning somewhere between 65.9% – to – 86.8% of Emerald based on how many other shareholders participate in this offering. So their controlling interest just got a lot more control…
Deal Pricing
The stock being issued is priced at $3.52 per share, which the company says is a 13% premium to the closing price of $3.11 on June 9, 2020. It is also a 42% premium to the 30-day weighted average price of $2.48 per share…again, as of June 9, 2020.
So what does Wall Street think of this deal? As of mid-day trading, Emerald stock is down nearly 7%, while the Dow is down around 4.23%.
To learn more about Emerald, visit: www.emeraldx.com.
Perhaps you'd like to dig deeper into Emerald's mac-daddy Onex, see them at: www.onex.com.