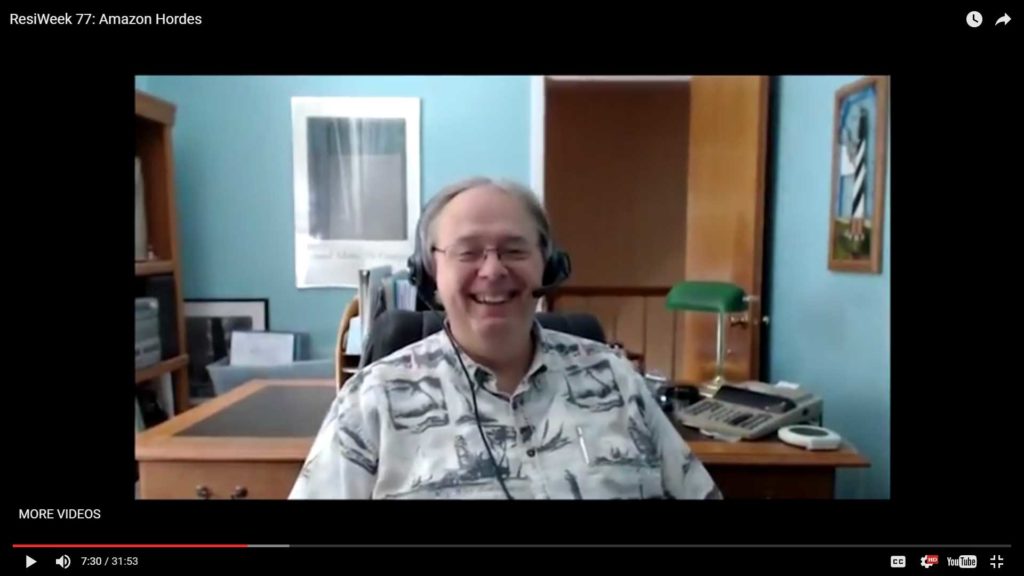 Strata-gee's founder and editor Ted Green was a guest panelist on this week's episode of AVNation's ResiWeek podcast. ResiWeek is specifically targeted at the residential audio visual integration industry and weekly convenes a panel to discuss the top stories of the day, which in this episode, included a post from Strata-gee on Amazon hiring their own Geek Squad.
See what other topics were discussed and who else was on this episode of ResiWeek…
Hosted by Matt Scott of AVNation, this week's episode of ResiWeek included guest panelists Jon Robbins, Executive Director of HTSA and Ted Green. Scott asked about three big stories: Microsoft launching a smart home thermostat in partnership with Johnson Controls that includes their Cortana voice control, URC's release of a major update of its Total Control solution, and Amazon launching a nationwide network of home assistants in competition with Best Buy's Geek Squad.
Major themes emerge from these stories including IoT, DIY, and the crowded by innovative home control segment. See the panel's take on these major issues…
See more podcasts from AVNation at: avnation.tv.