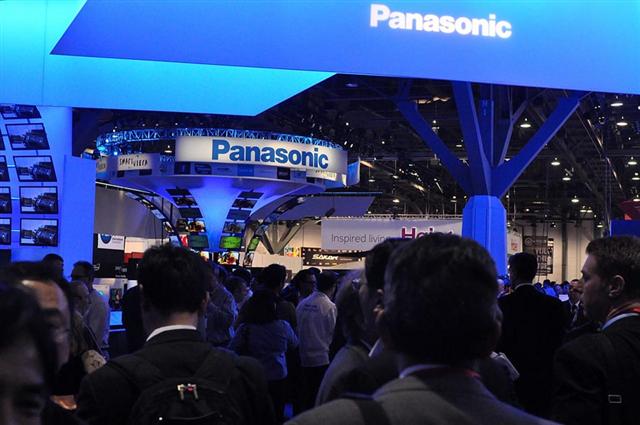 If this is December, than the 2013 International Consumer Electronics Show (CES) is just around the corner. Once again, we are asking all strata-GEE.com and ALERT readers to take a few short minutes out of their day to take our survey and share their thoughts on this important event.
Whether you're planning on traveling to Las Vegas, NV to attend the show at the Las Vegas Convention Center January 8-11 or not…we want to hear YOUR opinion of this event.
Please take our 2013 CES Survey below – we want to hear from you…
As usual, we have kept our very short format which allows you to complete this year's survey in just a few quick minutes. Most of the questions are multiple choice where you can simply click your answer and move on.
Like we did last year, we have added several comment boxes under many of the questions. If our set responses don't quite cover your situation, don't hesitate to "write-in" the more accurate or appropriate answer for your situation.
Even if you don't plan on attending – please tell us so, and why in the section for those responses. Trade shows like CES are undergoing changes and transformations – sometimes these make sense and draw more attendees – and sometimes they don't.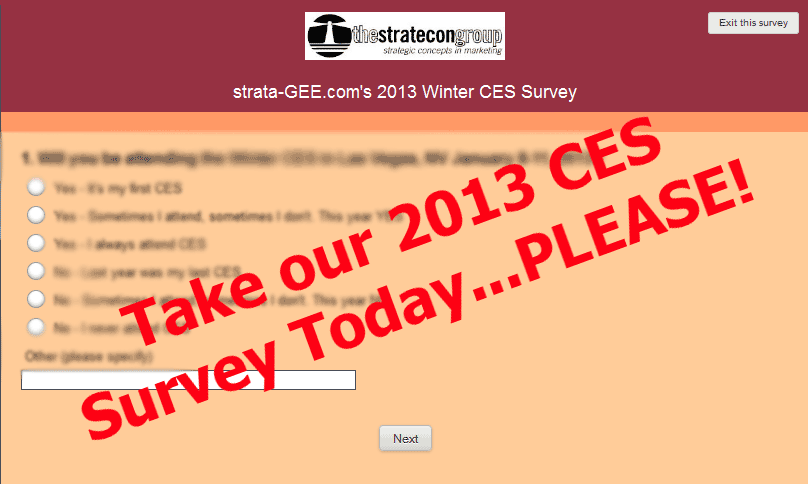 And you will also note that at the end of the survey, we have added open-ended boxes where we encourage you to tell us – in your own words – what you think about CES. You also have the opportunity to advise CES on what they can do to make it even better. We would GREATLY appreciate it if you would take a few moments and share your valuable insights with us!
THANKS!!
To participate in strata-GEE.com's 2013 CES Survey, either click on the image above, or the link here…