*BREAKING  NEWS*
We told you last week about Soundcast Systems, Inc. who has engaged in a bold play to reinvigorate its business with the owners upping their capital investment, bringing in new management, an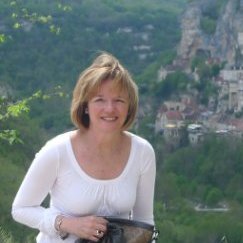 d ramping-up both marketing and personnel. When we interviewed President Mike Weaver about his international strategy, he paused and declined to go into great detail. He did, however, vaguely allude to a forthcoming "major announcement" relative to Soundcast's international plans.
Today, the company revealed what must be the news that Weaver was referring to, as it announced that the company has hired LVZ International, a firm that specializes in international sales.
See more on this new turn-of-events…
Soundcast Systems, a manufacturer of Bluetooth-enabled wireless outdoor and portable sound systems, announced today that it has hired Linda van Zanten, owner of LVZ International, to oversee their expansion into international markets. Van Zanten and her company will focus its efforts on developing Soundcast's business outside of the U.S. and European markets where the company already has well-developed networks.
Based out of Vancouver, Canada, van Zanten is best known as the architect of SpeakerCraft's international expansion efforts when she was its VP of International Sales from 2000-2011. In addition to her stint at SpeakerCraft, from 2012-2013 as part of another international sales company – Custom Solutions International – van Zanten has also worked with other brands such as Sonance, Triad, Richard Gray's Power Company, Planet Waves and Bitwise Controls on their international business.
"Linda will bring a heightened level of personal support to our international sales efforts where she will be directly involved with our existing international distribution partners as well as being responsible for developing new business and relationships in key markets and countries," Soundcast President Mike Weaver said in a prepared statement. "Please join me in welcoming Linda to the Soundcast team"
For more information on Soundcast Systems, visit: www.soundcastsystems.com.