Newly Spun-Off TV Division May Show a Profit for 1st Time in 10 Years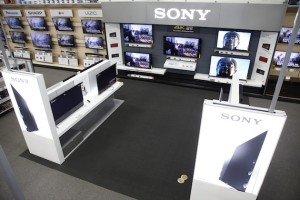 In a new report out of Japan, Sony's TV business is said to be expected to report an operating profit this fiscal year – its first after ten years of losing money. Due to an improved situation in the U.S. market, the report credits the turnaround in Sony's U.S. results largely as a function of its tightened partnership with retailer Best Buy.
But the report featured the subheading 'Outlook Remains Unclear'…
By now it is well known that Sony Corp. has gone through a significant restructuring of its overall struggling electronics businesses. This restructuring included substantial layoffs, spin-offs of several divisions (including the TV division), closing Sony retail stores, and refocusing its business priorities.
For the most part, the long-term results from these initiatives remain unclear – but this new report out of Tokyo by the Nikkei, gives a small glimpse of early results. And although multiple factors came to play in these results, the report gives the credit to Sony's tight relationship with retailer Best Buy as a key factor in the improved performance.
Revenues only a third of past highs…
Sony's TV business in the hotly competitive U.S. market was clearly struggling against powerful rivals, such as Samsung and LG. However, the report tells us that all of Sony's electronics business in the U.S. had declined to alarming levels – revenues had fallen to only 33% of their former high watermark. Clearly something major had to be done.
Sony's management under the direction of relatively new CEO Kazuo Hirai pulled together a new plan that included both tactical elements to cut costs…and strategic elements such as emphasizing the 4K business and abandoning lower priced products. Sony cut its assortment in half from 40 SKUs in multiple formats and prices to less than 20 SKUs in almost exclusively 4K models with higher pricing.
From company-owned stores to Best Buy…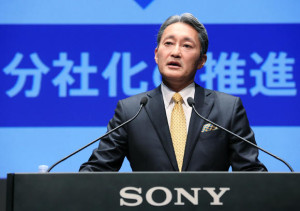 Sony also decided to withdraw from its company-owned retail locations and created Sony Experience Shops located at Best Buy locations. There are now about 350 of these store-within-a-store locations around the U.S.
The U.S. market accounts for approximately 20% of Sony's global TV sales, making it an incredibly important one for the company to get right. Sony also believes the U.S. market is strategically important, as so many U.S. consumers are the coveted "early adopters" of new technology products.
But is it sustainable?…
These early results from the dramatic restructuring in Sony's business are promising, but only time will tell if they are sustainable…or just a flash-in-the-pan only associated with the cost cutting factor. Only when results start to be annualized, will we see if the strategic refocus on higher priced 4K sets can produce continually improving sales and market share.
Sources suggest that Sony may report an operating profit of ¥13 billion ($107 million) for the current fiscal year ending this March 31st. But as good as this result may be, even the Nikkei made it clear that Sony still faces an "uncertain future."
At a press presentation in February on its new initiatives, CEO Hirai was specifically asked about the possibility of selling off the separate TV business unit. "He did not flatly rule that out," the Nikkei reported.