Partners with Sonance; Expands Developers; Opens Up API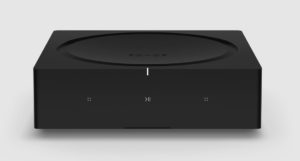 Sonos announced a new product today called Amp. Amp is essentially everything Sonos offers for wireless powered speakers…for a normal wired passive speaker system. This opens the door to allow the integration of a wide range of third-party speakers into the Sonos ecosphere. But Sonos views Amp as much more than that – as the heart and start of integrating Sonos into a sophisticated smart home installation.
In short, Sonos is getting serious about custom integration…
Sonos calls the Amp "a powerful and versatile home audio hub" that is designer to open up the larger, more serious custom integration market for Sonos. In addition to this, Sonos announced a partnership with the leading architectural audio brand Sonance to create a series of architectural for in-wall, in-ceiling, and outdoor speakers – that will all offer greater functionality when accessing Sonos software when paired with the Sonos Amp.
But wait…there's more. Sonos also announced that they are moving to opening up their developer platform to "all potential partners" and will offer new and expanded APIs for integrating Sonos products into the smart home. These new partners, Sonos suggests, will be free to fully "innovate on their integrations with Sonos."
Wow…that's a lot of change.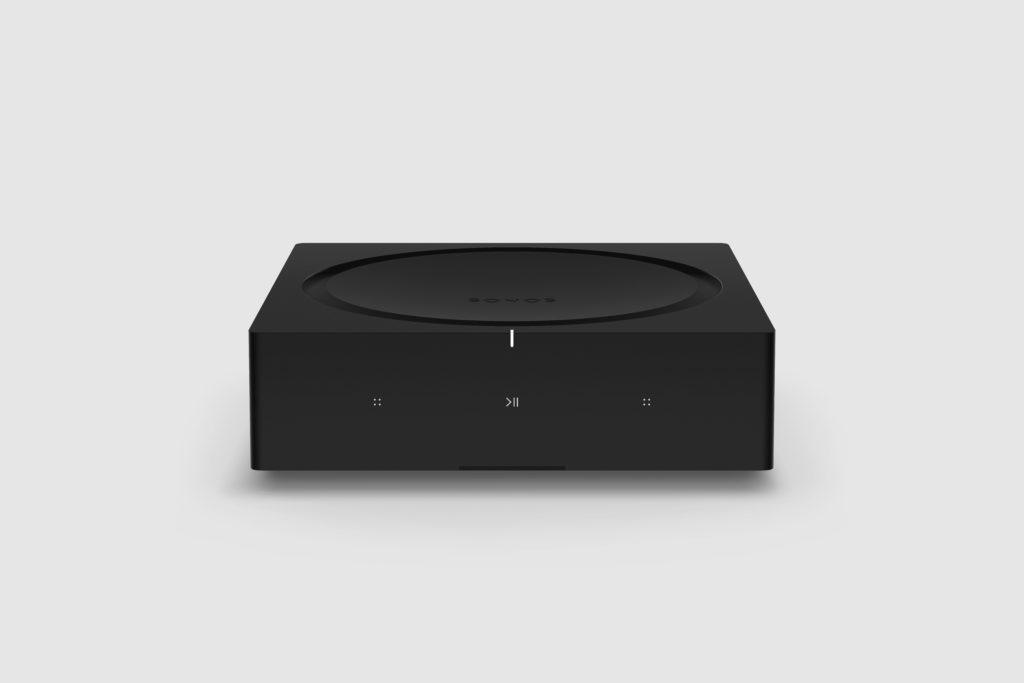 Back to the Sonos Amp
But first…back to Sonos Amp. Amp is more robust than their previous products, offering a full 125 watts per channel of Class D power. Sonos says it can drive up to four speakers thanks to a new higher current design. The company did not provide detailed specifications, so we have no details that would give us further evidence of amplifier design quality.
Amp supports Apple AirPlay 2 and more than 100 streaming services. It also offers HDMI with ARC and line-in inputs to allow any source to be used with Amp.
Voice Controllable
Thanks to its AirPlay 2 compatibility, users can wirelessly stream from their devices to an Amp powered system. If the system has a Sonos One or a Beam, the Amp will be controllable with voice commands.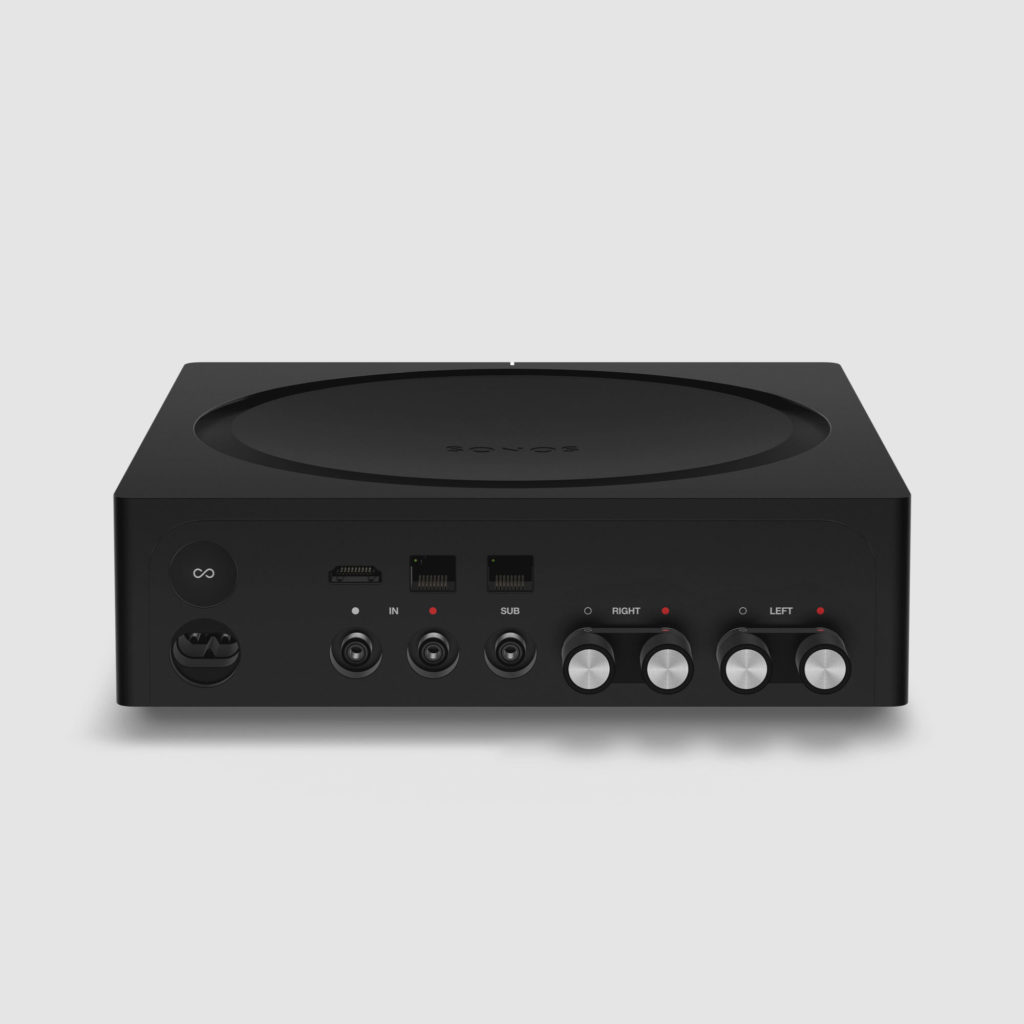 "The growth of the Sonic Internet – the convergence of paid streaming, the smart home, and artificial intelligence through voice technologies drives everything we do at Sonos," said Sonos CEO Patrick Spence in a prepared statement. "While plug-and-play options like Sonos Beam and Sonos One are an important part of the equation, architectural sound and making it even easier to integrate with lighting and home control are equally as important. We've listened to custom installers and dealers to create Amp, a versatile product designed to be at the center of the smart home sound experience."
Pricing & Availability
Amp sells for $599 and will launch globally in February 2019. However, professional installers in the U.S. and Canada will have Amp available to them beginning December 1, 2018.
Get more details on Sonos and its products by visiting: www.sonos.com.