Many Thought the Pandemic was Sonos' Moment to Shine…Apparently Not to Be
Although Sonos CEO Patrick Spence and CFO Brittany Bagley both proclaimed that the Sonos fiscal Q3 results were "better than expected," the fact that they reported that revenues had declined and the company booked a much larger net loss seems to be rubbing investors the wrong way. As of this writing on August 6th, the value of Sonos shares have declined more than 18% in afternoon trading.
See more on the Sonos fiscal Q3 results…

If there was one Tech hardware company that Wall Street analysts and investors were sure was set to thrive in the age of COVID…it had to be Sonos. Why? Sonos products are affordable, great sounding, easily shippable, and nearly effortless for consumers to hook up on their own without the need of a technician. Furthermore, Sonos products are easily accessible as they are sold not only at local retailers (many closed for the pandemic), but also online…both at certain online retailers like Amazon and from Sonos directly.
During the period representing their fiscal 2020 third quarter (April-to-June), most people in America were subject to stay-at-home orders. Surely, the thinking goes, the demand for great sounding/easy-to-acquire and setup home entertainment products would be off-the-charts? And the longer the quarantine, the greater the demand as we all begin to go stir crazy and need some entertainment.
Revenues Decline 4% in Quarter
Well…apparently not. The company reported that their overall revenues for Q3 came in at $249.3 million or down 4% from the $260.1 million booked in same quarter in 2019. This follows a 17% drop in revenues they experienced in the immediately preceding second quarter.
The drop is a little surprising, given the fact that the company spent a lot of marketing dollars with their "At Home With Sonos" campaign, designed to appeal to those consumers finding themselves trapped in their COVID caves. This campaign was a big push for the company running from April 2-May 5 and they were quick to pat themselves on the back for a 299% increase in products sold direct-to-consumers (DTC) through their own online store.
Even a Big Marketing Push & 3 New Models Couldn't Help Sales Grow
In addition to their big marketing push, the company also launched three new products during the quarter: the Arc, the Sonos Five, and the Sub; and they launched a new app (or operating system) called Sonos S2. There is almost always a sales boost associated with a new product launch as your network loads in the new models into inventory. However, it is not clear whether this time dealers were able or willing to add these new models, as many of them were closed during the time period in question.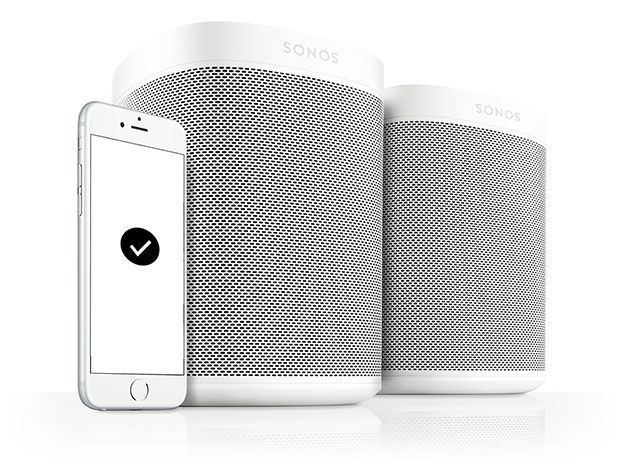 Looking at the sales breakdown by category, we see an interesting and mixed picture – one that is quite different than they experienced in the past quarters. As Strata-gee has previously reported, the company maintains three separate classes of products: Sonos speakers, Sonos system products, and Partner products and other revenue.
Sales Breakdown by Category in Sonos Fiscal Q3 Results
The largest category is the Sonos speaker category – almost 8 of every 10 products sold (79% of sales) are in this category. The company says that sales came in a $196.9 million in the category, about a 1.3% increase over the $194.3 million sold in the same quarter last year. The increase was attributed to the At Home with Sonos promotion and new models launched.
But both of the other categories experienced larger sales declines that more than offset that 1.3% increase in the Sonos:
Sonos system products (17% of sales) – Sales declined 9.3% to $42.2 million vs $46.5 million in Q3 last year. The company attributed the decline to supply shortages.
Partner products and other revenue (4% of sales) – Sales collapsed 47% to $10.3 million vs $19.3 million the year before. The company said this decline was largely due to IKEA pausing purchases in the wake of COVID-related store closures.
Spent More on Marketing; Ran Out of Inventory
It is worth noting that Sonos' marketing efforts were very aggressive – and expensive – as they sought to drive sales. The Sonos Q3 report showed that the company spent a stunning $77.3 million on Sales and Marketing expenses in the quarter – fully 25.7% more than $61.5 million spent in the same quarter last year…and a stunning 53% higher than $50.5 million spent in the previous quarter. Clearly, the company was trying to "buy" the business. And yet, sales were down.
Not only that, but the company ran out of product during the quarter. Interestingly, I had heard complaints from some dealers (those open for business) that they couldn't get anything from Sonos. Turns out, Sonos couldn't get anything from Sonos either.
Despite the global pandemic and closure of many physical retail stores, we were able to successfully launch three new products that have been received extremely well by customers. Their sales helped support our better than expected third quarter financial results, which we achieved primarily through record direct-to-consumer (DTC) revenues. We see continued strength and momentum as we look forward and are on track to deliver our 15th consecutive year of revenue growth in fiscal 2020.

Patrick Spence, CEO of Sonos, Inc.
Net Losses Increase More Than 4 Fold
As CEO Spence cheerily admitted in his letter to shareholders: "Indeed, sales were so strong that we exited the quarter out of stock on seven of our key products, as demand exceeded our expectations," Spence said in his letter. "We are working hard to get these orders filled and will be in a better inventory position in the fourth quarter." [They mean THEIR fiscal fourth quarter, not the calendar fourth quarter.]
The profit picture – or should I say the LOSS picture – is even more troubling… In the third quarter, Sonos generated a net loss of $56.9 million. This is more than 4 times worse than the $14.0 million they lost in the same quarter in 2019…and 9% worse than the $52.3 million they lost in the second quarter.
Increases in Multiple Cost Categories Drive Losses
What seems to be impacting profits are Sonos' inflated cost structure…something I alluded to in the analysis of their fiscal second quarter results a few months back. Aside from their bloated Sales and Marketing expenditures, the company also saw a huge increase in their Research and Development costs. In Q3 the company invested $57.8 million into R&D…or 23% of revenues. This investment represents an increase of more than 30% over the $44.4 million spent in the same quarter in 2019. It is also more than 16% higher than the $49.6 million spent in Q2. The company executives said this was mostly for an increased R&D headcount and facilities in the category.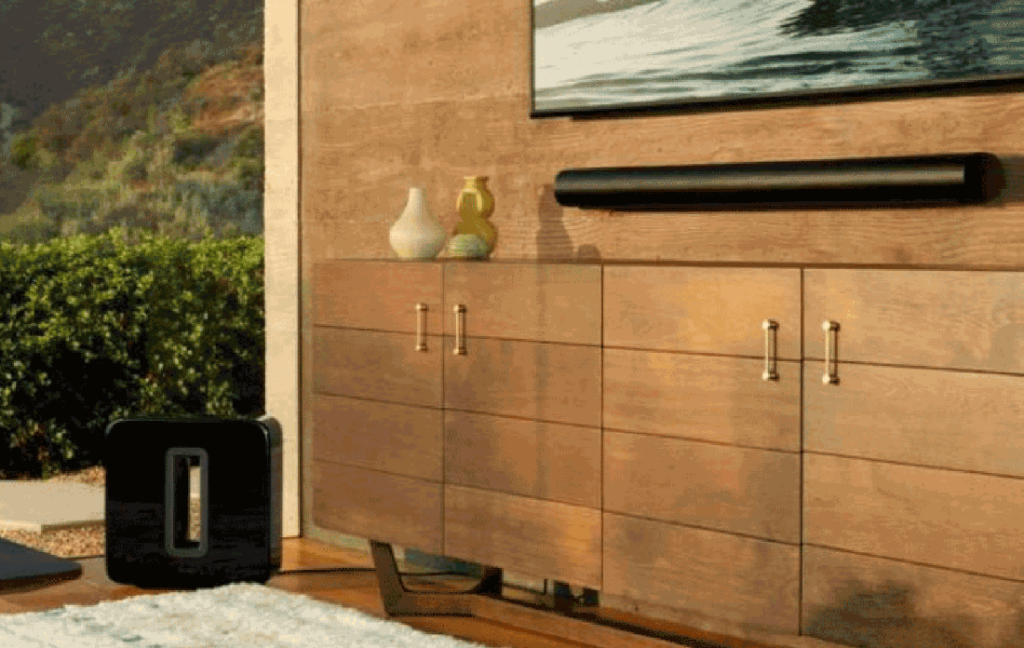 Even though revenues declined, General and Administrative costs increased in the quarter as well, coming in at $31.7 million versus $26.6 in the same quarter last year. That's an increase of over 19%. This is partly due to their increased litigation expenses. Spence crowed about their court win over Denon in the past…and now Lenbrook, a company whom I suspect many of these analysts don't even know. But litigation added $4.1 million to operating expenses in Q3, a big number.
It's Costs a Lot of Money to Let People Go
Some of this cost-side bloat may explain why the company chose to implement a "restructuring plan" – laying off fully 12% of their workforce, as announced the last quarter. In a conference call to discuss Q3 results with Wall Street analysts, Spence said the bulk of the layoffs were of Sales and Marketing folks, as the company shifts their budget to more cost-effective digital marketing. But it costs a lot of money to let people go, and in Q3 Sonos spent $26.2 million on severance, benefits, site closures and other restructuring costs.
Wall Street acted almost immediately when the news was released about Sonos' fiscal third quarter results. As many companies do, Sonos released their results at 4:00pm on Wednesday, just as the major stock markets are closing here in the U.S.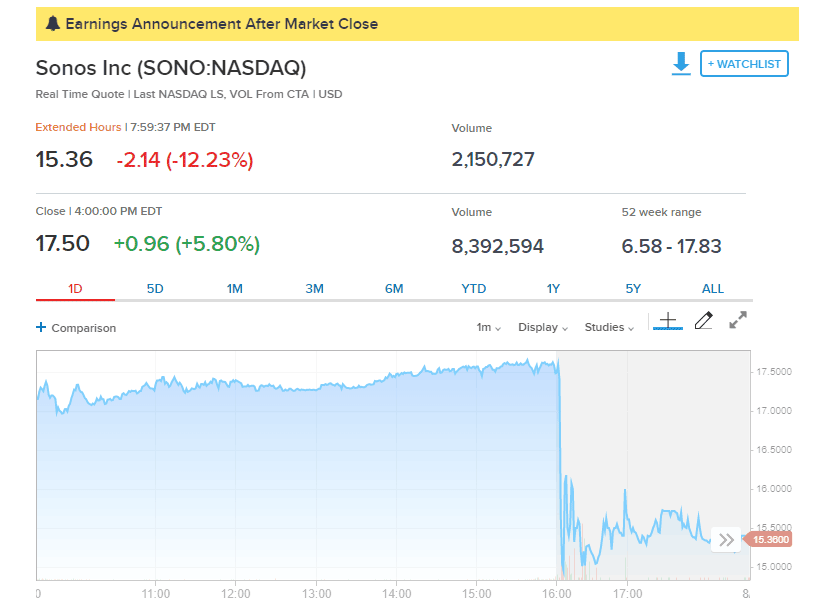 Sonos Stock Value Crashes More Than 18% on the News
Within minutes, in after hours trading, shares of Sonos stock began to plummet nearly 13% at one point. Then on Thursday, as I write this report, their stock has continued to decline, down at one point more than 18%. Clearly, investors are displeased with these results.
Learn more about Sonos by visiting: sonos.com.