'If You Can Solve a Problem, You Can Sell Some Stuff'

SnapAV announced Wednesday that it has acquired Autonomic, a leading music server solutions provider. This is SnapAV's latest in a string of acquisitions, as the company continues to seek solutions that will fulfill the needs of their extensive national network of custom integrators.
See what SnapAV's President told us about this deal…
Autonomic is well-known to integrators, many of whom sell the company's remarkable Mirage multi-room music streaming solution. At CEDIA 2016, Autonomic announced a new lower priced solution called the MMS-1e dual zone streamer and the M-120e 4-zone amplifier that offered a quality streaming solution with low per zone cost.
SnapAV is one of the industry's leading custom integration equipment manufacturer/supplier. Originally sourcing and manufacturing all of their own products, the company has begun driving its growth through a series of acquisitions. This acquisition of Autonomic is their fourth in thirteen months.
SnapAV's Acquisition Model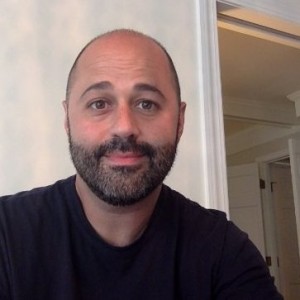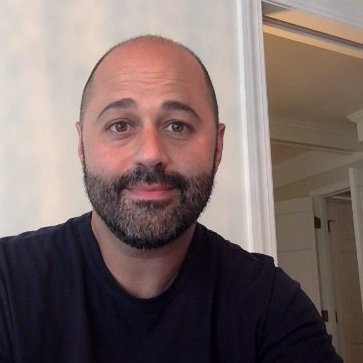 SnapAV President Adam Levy told us that their very first acquisition can be viewed as a model of their acquisition strategy. That first acquisition, SunBriteTV, has been incredibly successful. The secret? It's all about solving problems, Levy told us.
"If you can solve a problem, you can sell something," Levy said, explaining how the company had identified some problems with SunBriteTV that they felt they could solve. "Problem number one – it is in distribution, where dealers prefer not to shop. So we solved that by taking it out of distribution and selling it in our store [refering to their website], solving problem number one. Problem number two – it is a product built for a number of different channels, and so therefore it hasn't really been optimized for the custom guy. So today, the product has embedded HDBaseT, and sound bars are optional – it's probably going to be used as part of a larger system anyway – so we made it a more custom-friendly line.
"Problem number three – the biggest problem – is that dealers didn't sell a lot of outdoor TVs because they were really, really expensive. They were selling indoor TVs in outdoor spaces. We have deeper resources, in terms of pockets, and a much larger product development team – so we knew how to get that work done to bring a much lower-priced product to market."
Revenues Doubling
As a result of these moves, Levy tells us that SunBriteTVs revenues in 2017 will be double their pre-acquisition level.
So this model, of looking at potential acquisition targets and finding problems that SnapAV feels comfortable they are well positioned to solve to drive greater market success, is the approach they will take moving forward with future acquisitions. Are other acquisitions in the offing, we asked the SnapAV president. Levy wouldn't say, although he suggested the company's immediate focus is in digesting the acquisitions already made.
Buying Expertise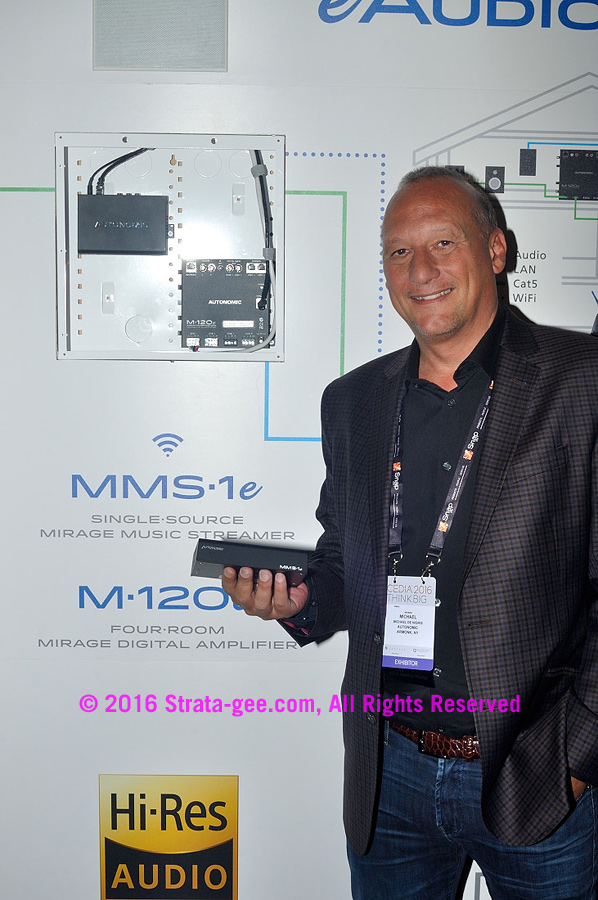 With Autonomic, Levy suggested, "Here was an opportunity to buy a lot of expertise. We want to be in this category because it's a big and growing category where there's a problem to solve for dealers – most notably, margin opportunity for dealers. And we think if we buy Autonomic, and we can execute on our plans, we think we can solve that problem pretty well. And again, if we can solve a problem, we can sell some stuff."
Autonomic staff and management will stay intact, Levy tells us. "The founders [Michael de Nigris and Michael Toscano] are staying on. They're great guys…there's great knowledge [there]. Part of what we're buying is their expertise."
A Collaborative Approach
Levy declined to discuss the details of the terms of the deal, but some of his comments suggested that the Autonomic founders have retained a piece of the business and will participate in the upside success of the venture. SnapAV, Levy maintains, prefers a more collaborative approach to their acquisitions – as opposed to the clean-house-internalize-the-acquired-company approach.
Collaborative means that there needs to be benefits for the acquired, other than just the Autonomic shareholders who undoubtedly put some money in their pockets. So we asked Levy, what does SnapAV bring to this partnership.
"We bring really good support – that's actually been a bit of a challenge for them," Levy explained. "We bring reach into the market, much less expensively than they get it today. They're a company that goes to market with independent reps, we don't need independent reps.
What the Autonomic Acquisition is NOT
"We bring a lot of resources that can be invested into product development – it's a relatively small business. You know, we've got some scale. So we can invest a lot more into product development. [For example] if [SnapAV] were to invest a million dollars into a product development project and it didn't work, that's not such a big bet that it would be devastating if the project didn't come to light. [Autonomic is] not a business of such a size that they could make a bet like that – it's irresponsible."
What the acquisition of Autonomic is NOT, however, is an attempt to add dealers to the SnapAV network. Levy told us that SnapAV is already doing business with "the vast majority of CEDIA channel integrators with some level of business."
The Sonos Solution?
So they don't look at Autonomic as a way to acquire new dealer relationships. Rather, they see Autonomic as an opportunity to provide their existing network a dynamic new product line.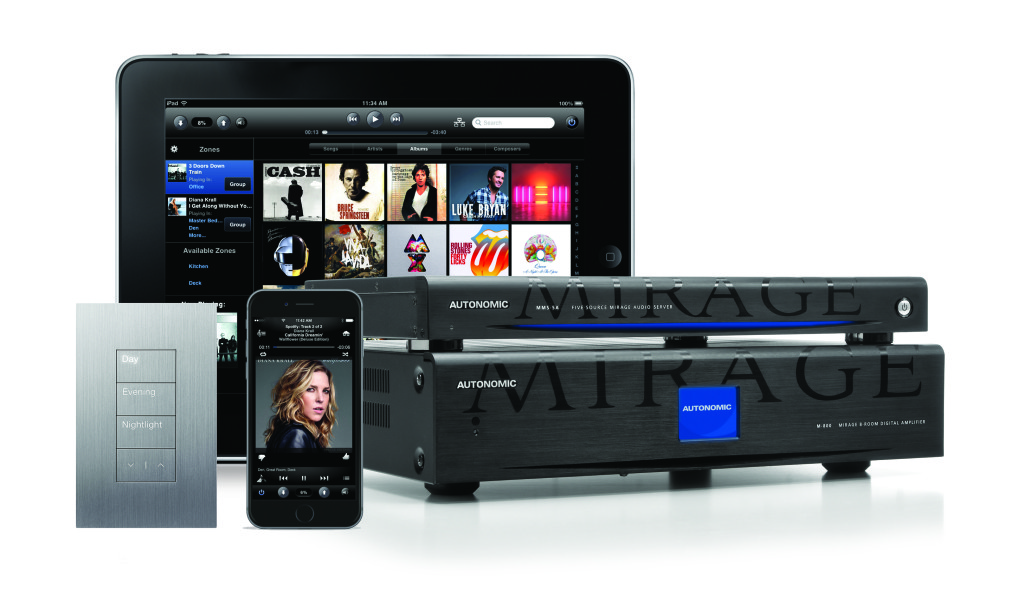 "They have a great custom-first product, we serve all of these custom guys," Levy told us. "And we see the opportunity in the category for a better alternative than what a lot of dealers are selling today. Dealers are really happy with some aspects of Sonos – to name the 800-pound gorilla – and unhappy with other aspects. It's a product that's built for consumers first and custom integrators second. Autonomic is a product that's built for custom integrators first."
"We're super excited," Levy exclaimed.
A New Approach
SnapAV's acquisition strategy is likely an outcropping of their decision to sell the company in 2013 to General Atlantic, a private equity company. Sometime after that event, CEO and co-founder Craig Craze stepped aside so that John Heyman could take over as CEO. So, new backers, new CEO, and a new approach to drive growth.
SnapAV's four acquisitions over the last thirteen months were: SunBriteTV (outdoor TVs), HouseLogix (software drivers), Visualint (video analytics), and Autonomic.
See more on Autonomic's line at: www.autonomic-controls.com.
Learn more about SnapAV at: www.snapav.com.