Milwaukee, WI based Koss Corporation (NASDAQ:KOSS) last month launched a significant litigation effort against several major industry brands in an effort to assert and protect its IP portfolio rights. On July 22, 2020, Koss filed lawsuits against each of Apple, Inc., Bose Corporation, PEAG LLC dba JLAB Audio, Plantronics, Inc., and Skullcandy, Inc. Each of these auspicious brands, Koss says, are infringing on their patents covering wireless headphones and speakers.
See more on this audacious move by Koss…
When we last heard from Koss, they were reeling from the impact of a huge $34 million embezzlement scandal centered around their chief financial officer and corporate secretary at the time, Sujata "Sue" Sachdeva. In a multi-year scheme, Sachdeva was ultimately arrested by the FBI and sentenced to 11-years in prison in 2010 (she served 6-years), with all of her ill-gotten property forfeited.
Since that time in 2010, Koss has been involved in multiple lawsuits, such as against company auditors Grant Thornton, credit card company American Express & others attempting to recover as much of their money as possible. Perhaps all that experience in court – they successfully recovered much of their stolen money – has further emboldened the company as it has now embarked on what for many would be a daunting prospect – major litigation against five large companies, including Apple, one of the richest companies in the world.
The Announcement Itself was Perplexing
The company's announcement of their move was in itself a little perplexing. In fact, there were a couple of confusing elements to their official announcement of the launch of this significant litigation effort. First, their announcement says, "Koss…announced the next phase of the company's intellectual property enforcement program." However, they said nothing about what the original phase of this program was.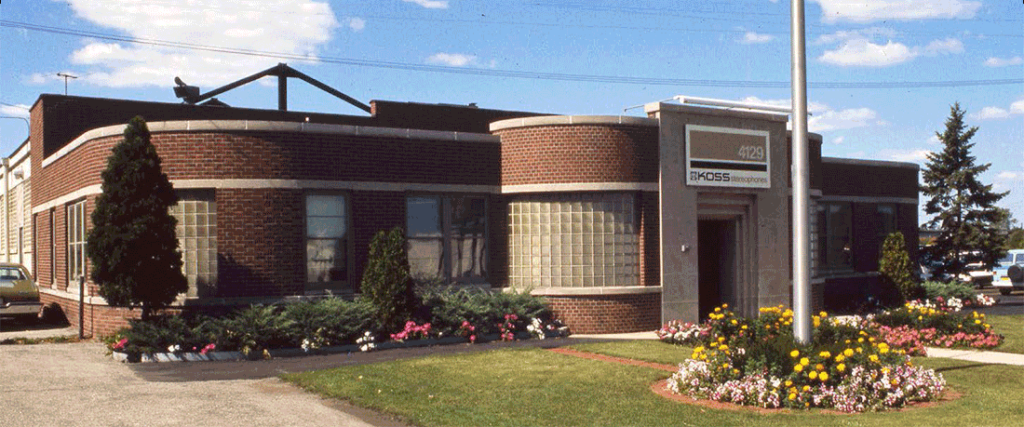 Second, in announcing that they are suing to protect their patents, they never say who they are suing. The closest the press announcement comes to naming the offenders is in a short quote from CEO Michael Koss who says:
Koss has taken deliberate action and filed multiple complaints in United States District Court against multiple companies that we believe are engaging in the willful infringement of several Koss patents."

Michael J. Koss Jr., Vice President – Marketing & Product
Intellectual Property Enforcement a New Priority
I dug a little deeper to try and see if I could find any information about a precursor to their "next phase of the company's intellectual property enforcement program." In a recent SEC filing, the company had this to say:
The Company has launched a program focused on enforcing its intellectual property and, in particular, certain of its patent portfolio. The Company has incurred costs and will continue to incur costs related to enforcing this program. These costs primarily relate to legal fees and other costs involved with the underlying efforts to enforce this portfolio. Depending on the response to and the underlying results of the enforcement program, the Company may enter into licensing arrangements or initiate lawsuits as part of the Company's efforts to enforce this program. If successful, the Company may receive royalties, offers to purchase its intellectual property, or other proceeds in amounts that could have a material effect on its financial statements"

KOSS Corporation form 10-Q filed with the SEC on March 31, 2020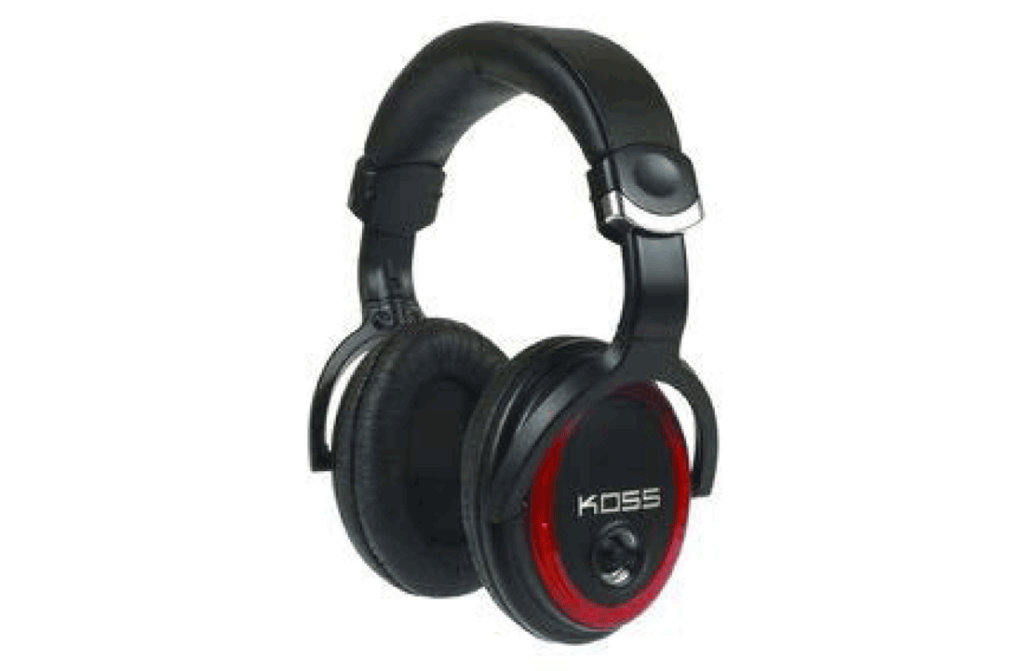 The 'Next Phase'? Litigation
So perhaps Phase 1 is for Koss executives to make an effort at contacting and meeting with perceived violators to attempt to negotiate royalties. In the case of their filing with Apple, the company notes they had engaged on a series of meetings with the company in 2017 and lasting more than two years. Obviously, with this filing we see that those discussions failed – and that leads to a "next phase" involving litigation.
While there are some minor factual differences between the multiple lawsuits, all are based on the same IP portfolio Koss created back when it conducted significant research and development in the early 2000s for a new wireless line of headphones (and even speakers) in a project they call Striva. The Striva project had, the company says in its filing, "the goal of bringing 'True Wireless' listening to its loyal customers as the next in a long series of headphone innovations."
Striving for 'Striva' – Another Perplexing Element
The filing starts with 6½ pages of densely packed history of the company's claimed innovations and press coverage thereof. And that was just to get to the section describing their Striva initiative which took another 5½ pages to lay out the background of the project. Striva was a significant development program in which they say "Koss invested tens of millions of dollars developing chips, fabrication techniques, prototype headphones, and other related technology to bring the Striva vision to life."
But this brings me to another perplexing point. While I can't say that following the burgeoning headphone market is a high priority for me – I try to keep an eye out for innovation. Koss claims they invented the headphone business and now – with Striva – the wireless headphone market. But…I had never heard of Striva. Have you?
Products Developed But Never Marketed
You probably haven't heard about Striva either. Why? Because as you dig deeper into their filings you learn that the company never marketed those initial Striva products. This could turn out to be a sticky problem for Koss. Why hadn't they marketed Striva?
Unfortunately, the economic reality of Koss's market position did not permit it to bring its Striva-based product vision to the masses. In particular, due to events abroad (and Koss's reliance on sales into those foreign countries), Koss's supply chain and customer base were thrown into upheaval in the late-2000's and early-2010's.

Moreover, Koss conducted market research during the mid-2000's, and concluded that given the market that was likely to develop for wireless headphones, larger companies with more manufacturing capability would become a substantial threat to bringing Striva fully to market. As a result, Koss invested substantially on part-purchasing, machinery, fabrication, and the like.

The circumstances above, and other circumstances outside of Koss's control, meant that the advanced features first developed for Striva were not able to be fully experienced by the majority of the purchasing public.

Koss 10-Q, as referred to above
Not mentioned in any of their court materials, but this was the time frame in which they were embroiled in their embezzlement troubles. This too, was likely a reason why they chose to not market those initial Striva products.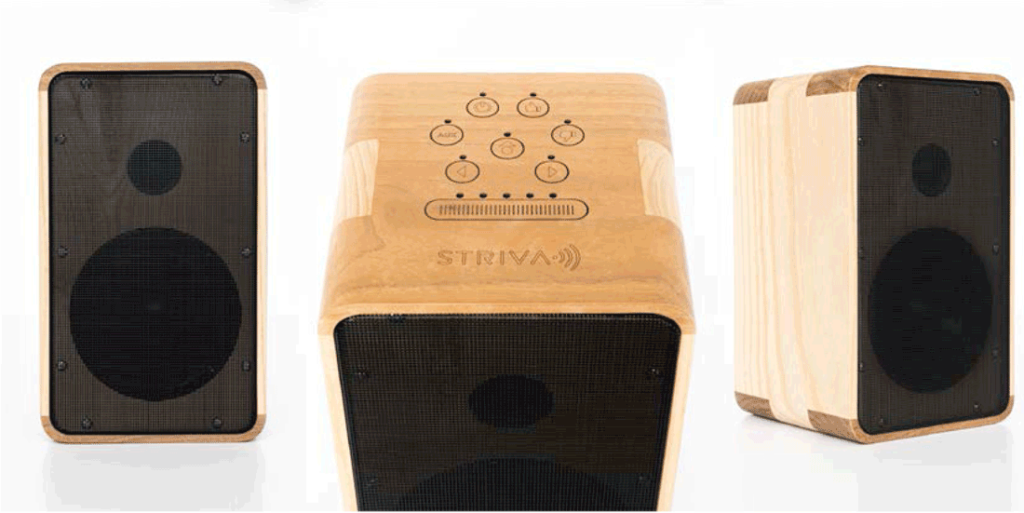 The Industry has Caught Up To Their Vision
Koss says they bring this case now "because the industry has caught up to Koss's early 2000's vision…" In each case, they name a handful of specific patents and ask the court to find in their favor. Although they don't identify a specific amount for damages, they ask the court to triple the amount determined by a jury finding in their favor.
I suspect that the fact that the company never marketed these products complicates the process for calculating damages. However, at the end of the day, these actions appear to me to be an attempt to leverage these brands into a royalty agreement of some sort.
Using the Courts to Grease the Gears to Agreement
While their discussions with these brands apparently have not been fruitful up to this point, Koss undoubtedly hopes a little legal pressure will grease the gears to a profitable royalty agreement. But I've seen Apple litigate patent disputes before. Their take-no-prisoners approach is not to be underestimated.
Apple has already pushed back, countersuing Koss on August 7th. In this suit, Apple notifies the court that Koss has violated a strict confidentiality agreement by identifying the two parties began royalty discussions in 2017 in their filing. In fact, Apple says, Koss violated that agreement 18 times in their filing.
Apple Files Countersuit, Says Koss Violated Confidentiality Agreement
An IP attorney not directly involved in the case told The Recorder, a legal newsletter, that Apple's confidentiality clause contained an unusual provision that included its maintenance in litigation. However, he notes that if the court agrees with Apple, the case could be moved from the West Texas District Court where Koss filed, to a Northern California District Court in San Jose – giving Apple a significant home court advantage. And the San Jose court could potentially declare Apple a non-infringer in this matter, rendering the whole matter moot.
Lawsuits, when pursued by major players with competent representation, can turn into a giant strategic game of chess. Koss's challenge is increased by pursing multiple opponents at the same time. It will be interesting to see how those chess pieces move over time – especially for Koss, who is engulfed in playing 3D chess with multiple boards, on multiple planes, against multiple opponents..
Learn more about Koss Corporations products at: koss.com.