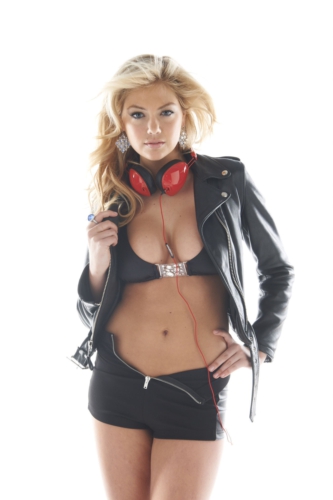 <March 21, 2012> Expanding on the concept of what constitutes performance, Skullcandy announced today it was creating a new group of supermodel ambassadors, appropriately called their "Supermodel Crew," starting with the 2012 Sports Illustrated Swimsuit Issue cover girl Kate Upton. Consummating a multi-year deal with Upton, Skullcandy says it will have "all-access" to the Sports Illustrated "it girl."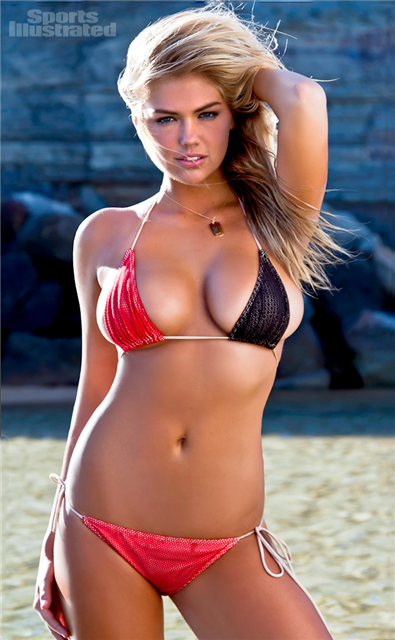 Calling themselves a "high growth performance lifestyle audio brand," Skullcandy says Upton will be used in exclusive content, advertising, social media and at Skullcandy events. Although details were sketchy, the company says it has already conducted a photo shoot and created a short film although only a few photos of Upton were displayed on their website…and apparently no video was uploaded as of the time of this writing.
Upton zoomed to stardom landing the cover of Sports Illustrated Swimsuit Edition coming practically from obscurity. Upton was "discovered" in a variety of YouTube videos where her feminine charms caught the eyeballs of a large number of Internet users…most likely male. While other professional models fought for years to earn the rights to appear on the cover of SI's most popular issue…Upton landed it in her first year.
"Skullcandy has collaborated with some of the world's greatest athletes and artists and today we're excited to add Supermodels to that roster," Clarke Miyasaki, Skullcandy's VP Global Business Development said in a prepared statement. "We look forward to working with IMG Models and couldn't be more thrilled to have Kate on our team."
Skullcandy said they will reveal the remainder of their Supermodel Crew next month when it launches its 2012 Supreme Sound story that is said to include an "evolved look" and expanded product range.
For more information, visit: www.skullcandy.com/Kate
[PHOTO CREDITS: Upper photo-Skullcandy; Lower photo-SI.com]