BREAKING NEWS
According to multiple reports from Reuters, Nikkei and others, Sharp Corp., the troubled Japanese consumer electronics manufacturer, is in negotiations with Intel Corp. and Qualcomm Inc. about a much-needed capital investment. Sources are telling the media that Sharp may receive as much as $378 million from the companies. The news was enough to send shares of Sharp stock soaring in Japan.
See more on this surprising twist in the Sharp saga…
Sharp has borne the brunt of a lot of speculation in Japan, as the company has struggled as much as, if not more than, its colleagues with the declining fortunes of the television business. Last month, we reported on rumors circulating that the company was about to report a huge financial loss.
Then, earlier this month, Sharp confirmed the rumors by reporting an operating loss for the interim fiscal period (April-September) of ¥168.9 billion ($2.1 billion). Not only that, but the company noted that it was likely to book what it called a "huge" net loss for the year of ¥450 billion ($5.6 billion).
Shock waves…
This news sent shock waves throughout the Japanese investment community as the company was forced to admit that it is in "circumstances in which material doubt about its" ability to continue as an ongoing concern exist. The report of losses exceeded the estimates of most financial analysts and led many to openly question the company's viability.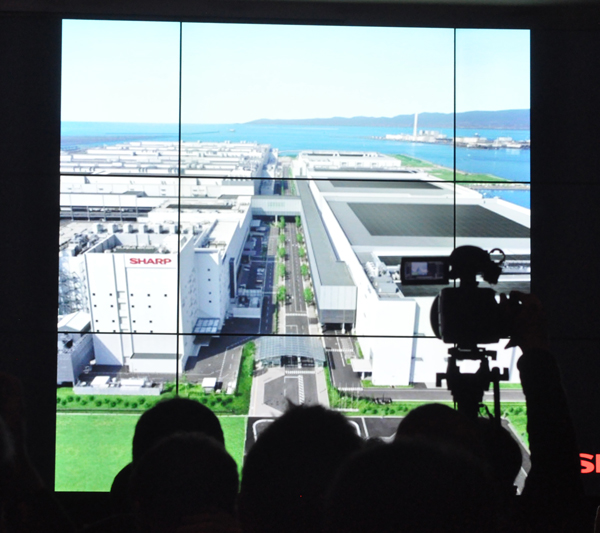 Recognizing its dire circumstances, Sharp has been in the process of aggressively seeking investment capital – most notably with Hon Hai Precision Industry Co. Ltd. (Foxconn) with whom it has been negotiating an investment and partnership for several months. At one time, it looked like a deal between the two was in the works, but Sharp's stock dropped precipitously – losing 75 percent of its value this year alone – causing Hon Hai to stall their negotiations.
Evolving situation…
The situation is evolving and there are very few details as none of the parties have released any official information about the negotiations. Still, the company had mentioned earlier this month this it had opened discussions with "other parties" without identifying who the parties were.
RELATED POSTS
Can Sharp Survive? Company's Performance 'Raises Serious Doubts About [Our Ability] to Continue'
Sharp Shocker: Company Will Report Interim Net Loss Almost Double Their Forecast
Sharp, Struggling to Survive, Provides Banks with New Plan; Ratchets Up Painful Cuts