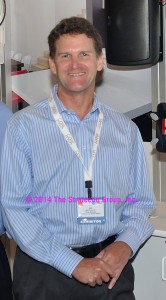 Over the last few days, management of Core Brands has gone out of their way to reach out to several members of the media to talk about last week's announcement of the retirement of President Bill Pollock, the exit of Senior VP of Sales Dave Keller, and of the layoff of "a small number of full-time positions." The announcement suggests a lot of turmoil at Core Brands…a company that seems to have "turmoil" as its middle name.
But is this turmoil really about retirement? Or is something else going on at Core Brands?…
We spoke separately with both outgoing Core Brands President Bill Pollock…and President-to-Be Joe Roberts. Both had been busy working the phones putting a positive spin on the rather dramatic sequence of recent events.
Whether by accident or design, the announcement of two top executives, Pollock and Keller,  exiting the company came out at exactly the same time that parent company Nortek, Inc. was forced to announce performance forecasts to Wall Street that showed their AV Group will lose somewhere between $9.5 million to $10.5 million for the current fiscal year. And it was only August when we learned that Nortek had made the decision to split out their AV companies from their TECH reporting segment.
A gathering storm?…
Nortek did not clearly say why they chose to break this division out, but it most likely was due to the fact that the performance of AV was dragging down the overall TECH group. It may also be that Nortek is planning to sell or otherwise spin off AV. (Nortek CEO Clarke said "no decision has been made" about divesting the AV Group.)
Whatever their motivation, the numbers they reported for AV – seen for the first time separately – were really pretty dismal…as we told you about earlier this year. The AV Group sales for the first half of the year dropped more than 16%, with a net loss that more than doubled. One got the sense that 2013 was not a particularly good year for the AV Group – and 2014 is…worse.
On the other hand, an excellent Expo…
Somewhat counterbalancing this is the fact that Core Brands had one of the more significantly positive CEDIA Expo events last month. The company rolled out several new models and Roberts told us that 12 of their new models won awards.
This was the first Expo for Roberts where he was responsible for much of what happened there for Core Brands – including a new booth and several new product introductions. Roberts has only been with the company a little more than a year – having joined just before the 2013 Expo.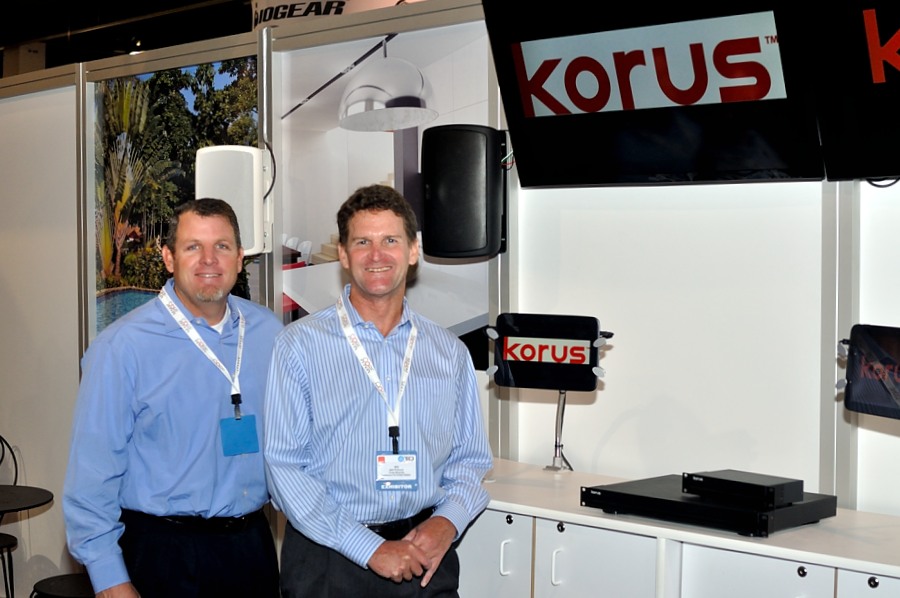 Economics plays a role…
Roberts has a degree in economics from the University of California – but he doesn't really talk like an economist. His professional experience is almost exclusively in the software business…a unique path for a top executive in the custom integration business.
Roberts has an easy mannerism in conversation and portrays an off-the-cuff feel – but his words are chosen carefully. It is not uncommon to ask a question, only to met with several seconds of silence.
How did this opportunity happen for him?…
So we began by asking Roberts, how he came to be offered the position at Core Brands. Roberts told us that sometime during the interview process more than a year ago, Pollock indicated to him that he would likely be the company's next President.
"Bill was very open about that," Roberts said. "It was just a matter of when…of timing."
The last year has all been about "grooming" and preparing him for this position. "He introduced me to so many people," Roberts said of the process.
Why is this happening now? Is it really about retirement – or is something more sinister at work here?…
We noted the confluence of this announcement with the Nortek announcement of a poor year for AV and asked Roberts if really something else was going on. Was Pollock being forced to take the blame for this performance.
"We've planned this out – I mean it's been months and months that we've been talking about the best time," Roberts told us. "Bill had expected that it was always going to be at the end of the year."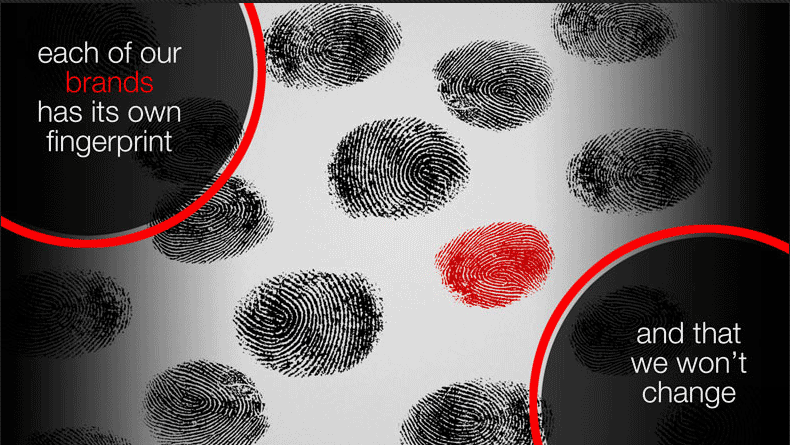 Roberts also said that, for Bill, the heavy lifting of the project to combine all the companies is basically done. "You can never say done…but, basically done," Roberts told us. That only contributed to his feeling about the timing being right for his retirement.
They had considered announcing Pollock's retirement at CEDIA – giving him an opportunity to tell many in the industry himself. But Pollock didn't want his retirement to overshadow all the announcements the company had at the show. So with that being the case, the decision defaulted back to the end of the year.
Coincidental timing with Nortek announcements…
Roberts told us all of the other things going on were not foreseen almost a year ago when the planning for Pollock's exit began. This is especially true of the Nortek announcements – which Roberts maintains they have no involvement in creating…or are even aware of them coming.
However, Roberts understood why others look at the juxtaposition of these various events and assume that there is a darker meaning behind the public statements. But Roberts insists that the gears turning right now as far as Pollock's and Keller's exits are concerned…actually started turning a long time ago.
"It's totally coincidence," Roberts said firmly.
What are your goals and priorities for the first 100 days of a 'Roberts administration'?…
"I'm always consistent with – and I never want to change this – about thanking our partners…thanking our dealers…and thanking our customers," Roberts started. "And [I want to focus on] delighting our customers. I want us to go above and beyond."
"Everything we do…I mean everything…I want to make it quicker and better," Roberts said earnestly, adding that this recognition must come from their customers. "Just keeping focus on what's important and not trying to do a little of everything…but doing what we do extremely well."
"Power – we've always been that strong leader in the power category," Roberts said, getting a little more specific and detailed. "But I'm really looking to advance our position in control," Roberts added. "I mean the control platform we have right now has the solutions for the fully customized luxury solutions in Elan – direct-to-dealer only…as well as the MRA solution [multi-room audio solution] that we have that we'll work with our distribution partners in Niles, as well as dealers. I just don't want to drop the ball on anything."
What should dealers expect from a Roberts administration?…
"Probably better communication," Roberts said. "I wouldn't say it's a directional shift, it's more of amplifying. I mean listening to our customers is important…but so is talking to them. I do hope and expect that we'll do this better."
He went on to add that they will have a consistent branding message that is communicated by their sales teams, by their public relations people, by their advertising – and through further face-to-face customer sit-downs. "Any opportunity to talk to our dealers is a welcomed opportunity," Roberts said.
As President, you will be over every department, have you identified key new initiatives in other areas of the company?…
In addressing sales, Roberts told us that he hopes to improve their partnership with the company's sales reps. "One of the things we'll do better is partnering with our reps," Roberts said resolutely. "Our reps represent us in the street – our regional sales managers and our reps are partners…and we will support them. I feel like we have some of the best reps in the industry."
Saying they will beef up training and communication with the rep sales force – Roberts clearly sees opportunities to smooth out the sales process.
What about those Nortek forecasts for AV? How are you going to address sales declines and losses?
Roberts said – somewhat improbably – that he doesn't really pay attention to the Nortek announcements. But he can tell us this:
"Just looking at what we've done at CEDIA," Roberts said, getting energized by the challenge of the question, "…you do see where the investments are going. It's building products and building brands – so that's where our investments are going."
Bill Pollock addresses his resignation…
We spoke also with Bill Pollock, a 27-year veteran of Panamax/Furman/Core Brands/Nortek, to get his take on the retirement announcement and the new changes facing the company. If Pollock was taking the fall for poor performance at Core Brands…if this was in fact a thinly veiled termination…his tone and manner never betrayed it. In fact, quite the contrary – we were struck by how relaxed and upbeat Pollock was during our telephone conversation. Although we've had several interviews with Pollock over the years, the change in tone of this particular interview…was palpable.
Pollock noted that there were many elements that contributed to his sense that the time had come for retirement. He also told us that this idea of retiring has been brewing for quite some time – years, in fact.
Intensely personal reasons…
Some of these contributing elements were intensely personal, which Pollock generously shared with us in an off-the-record conversation. Suffice it to say that this part of the story has not been relayed by any media…nor should it be.
But, at a fundamental level, after 27-years at the helm, with several key projects under his belt, a growing realization had settled in that the time for a change for the Pollock family was rapidly approaching. And Pollock clearly sees that the time is now.
Beginning, with the end in mind…
Pollock portrayed his role at Core Brands as their key problem solver…telling us of several initiatives – some not very pretty – that the company had asked him to spearhead. When they turned to him again in the initiative to create Core Brands – literally taking ten independent brands and building one powerful entity to rationalize costs, improve profitability, and gain better leverage both internally and externally in the market – he and his family had already begun considering his exit.
And now, with the bulk of the heavy lifting needed in creating Core Brands now behind him, that day has come.
Pollock resisted our invitation for him to take a bow and declare victory. "That's not my style," he said in a friendly but firm manner.
How did you pick Joe Roberts to be the next President?…
"When I interviewed him – we had a variety of different interviews over the course of time," Pollock told us, enthusiastically recalling the interaction. "It was probably about the third discussion, when we were getting close to bringing him on board, that I said, 'Joe so I want to make it very clear the role I'm bringing you in and the future role you will have. I am bringing you in, and one of the things that really excites me about you, is that you are my successor.'"
Pollock noted that Roberts has been President of other companies larger than Core Brands and is, therefore, very well qualified for this position. There is no doubt in his mind, Roberts is the right man for the job.
So he was looking for a Vice President of Marketing, but in the process, found his successor – much to his delight.
Why is Dave Keller leaving?…
While Pollock didn't want to go into too much detail, he let us know that Keller has gone through the same grueling process he did to build Core Brands. When Keller learned of Pollock's decision…it may have motivated him to reassess where he wanted to go, as well.
And like Pollock, there were some family considerations at play as well.
"It's time to let Joe Roberts to build his team," Pollock summed up.
What is your next step now?…
With his resignation set to take effect at the end of the year, we asked Pollock, what's next for him now?
"We [Pollock & his wife] started planning our 2015 calendars together," Pollock said, chuckling with obvious delight. "And it includes and awful lot of travel."
And he added lightheartedly, "And think about nothing!"