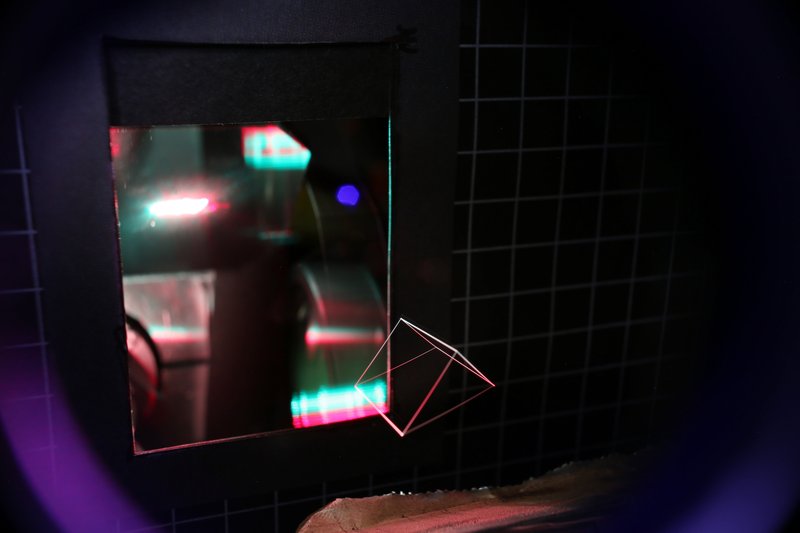 Major news services are reporting that a significant scientific breakthrough has yielded a new projection technology that offers incredibly realistic 3D holographic images that are eerily similar to that scene in the original Star Wars movie when R2-D2 projected a holographic image of Princess Leia delivering a message to Obi-Wan Kenobi.
See more on this new holographic technology and what it can do…
First reported in the science journal, Nature, scientists have found a way to project the image on "nearly unseen specks" that are always floating in the air all around us. They not only can project on these particles, they can further manipulate those particles as needed. This new system is said to be "more realistic and clearer" than previous hologram techniques, with the author of a study on the technology saying it works by sort of "printing something in space, just erasing it very quickly."
That author is Daniel Smalley, a professor of electrical engineering at Brigham Young University. Smalley says that whatever image is projected, it appears to effortlessly float in space. The study included several images and a couple of videos demonstrating the new technology. But these 2-D renderings are likely much less impressive as compared to seeing the technology demonstrated in person.
A Circle of Viewers See a Full Image from Their Perspective
"The way they do it is really cool," said Curtis Broadbent with the University of Rochester, who wasn't part of the study but works on a similar competing system. "You can have a circle of people stand around it and each person would be able to see it from their own perspective. And that's not possible with a hologram."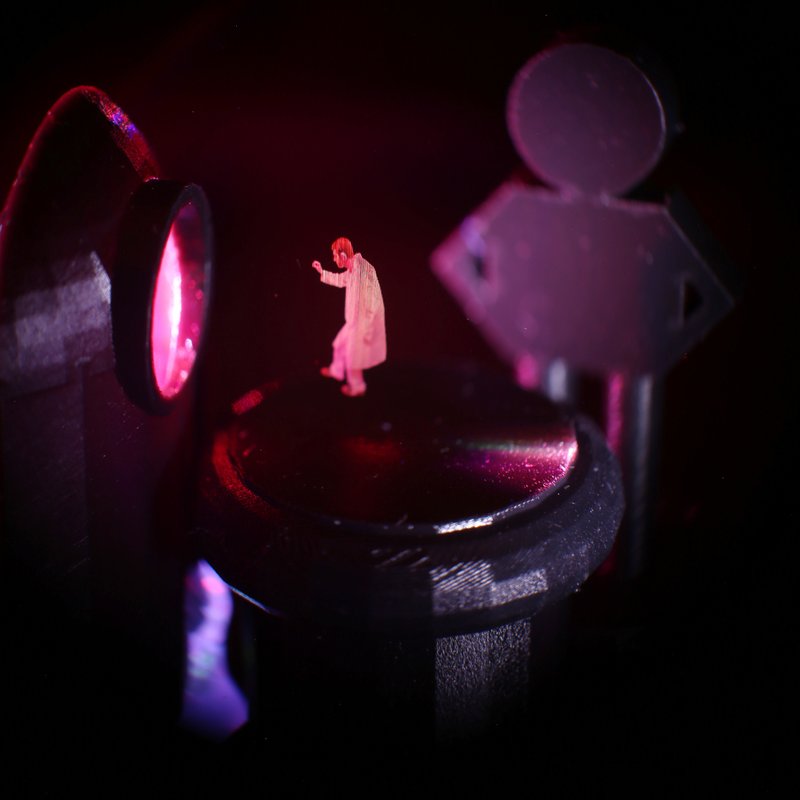 In a report by the Associated Press, Smalley says that these tiny specks are "controlled with laser light," sort of like the tractor beam in Star Trek. The idea for the technology was not inspired by any of these movies however. In fact, it was a different movie – Iron Man – in a scene when Tony Stark puts on a holographic glove. As Smalley notes, that could never happen in real life because Stark's arm would disrupt the image.
Like Comparing a 2-D Printer to a 3-D Printer
So how would he characterize the difference between this new technology – called a volumetric display – as compared to existing hologram technology? Smalley says it's like going from a two-dimensional printer to a three-dimensional printer. As the AP put it, "Holograms appear to the eye to be three-dimensional, but 'all of the magic is happening on a 2-D surface,' Smalley said."
The key to this volumetric display is to trap and move the particles around disruptions like Stark's arm, so that it doesn't disrupt the image. Although Smalley originally thought these particles floating in the air would tend to drop to the ground because of gravity, they discovered that they could use laser light energy to change the air pressure to keep these particles aloft.
MIT Professor Notes Major Advantage to New Technology
Michael Bove, a professor at the Massachusetts Institute of Technology who was not a part of the study, but has seen Smalley's system, said that on other systems, "…you can't poke your finger into it because your fingers would get chopped off." This is not an issue on Smalley's system.
Right now, Smalley's device is fairly small, about 1.5 times the size of a typical children's lunchbox. However, he is quite confident he will be able to enlarge it. Aside from its obvious use for entertainment, Smalley also feels it could be very useful to help guide medical procedures.