Savant Systems, LLC, a leading controls systems manufacturer for the custom integration industry, announced this week it is launching a all-new line of touch screens it calls "Wally." This new Wally lineup offers consumers easy access to their climate, lighting, and entertainment systems with a simple touch of the finger.
See more on the Savant Wally touch screen…
Savant's Wally touch screen is designed to fit into any decor and brings easy control access not only to the home's many sub-systems, but perhaps more importantly, to Savant's popular "scenes" feature. Scenes can be simply created by the end user and provides them with a level of experience personalization that is either not available from competitors…or not easily achieved without a programmer.
Wally is not your average touch screen, as it consists of a high-resolution, full-color display – and, it is powered by technology from Savant's popular Pro Remote system. This gives Wally smarts and functionality not typically resident in your standard touch screen. For example, thanks to a built-in occupancy sensor, as the user approaches the in-wall mounted touch screen, it automatically activates for even easier operation.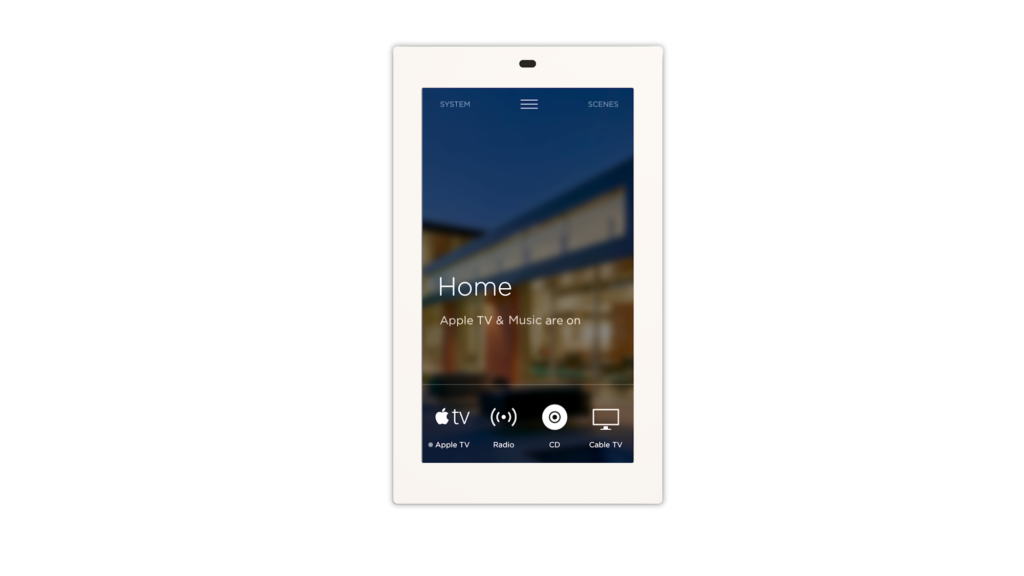 The Three Sizes of Wally
The first shipping Wally model is a 5.5-inch version. Later in the year, the company will be offering a 2.9-inch and 8-inch version as well, to fill out the Wally family.
"Our network of integrators has reported a growing demand for dedicated touch screens in an array of sizes," said Savant CEO Robert Madonna. "Our premium lineup of Wally touch screens gives homeowners an ideal solution for any decor or application while leveraging Savant's class-leading user interface to bring the best control experience to any room in the home."
EZ Installation and Integration of Wally
As is typical with Savant, they didn't forget the integrator when engineering Wally. According to the announcement, Wally is super simple to install, fitting into a single-gang box and using Power over Ethernet to power the panel.
Wally touch screens are offered in both black and white and the first version will begin shipping later this month.
For more information on Wally and all Savant products, visit: www.savant.com.