Korean media is reporting that Samsung Electronics has re-prioritized its product development plans – now setting its sights on the Internet-Of-Things (IoT) and drone product categories as its targeted growth categories. The company had also been considering pursuing 3D printing, but has put that initiative on the back-burner as it is believed to have a longer horizon to achieve profitability.
See more on Samsung's thinking behind these new priorities…
The interesting thing about this development is that Samsung is already a major player in the printer business, so it seemed likely that 3D printing would have been their first choice for further development of products and potential market growth. However, the company was said to be convinced that time-to-profitability was substantially longer for the 3D printing business than for the other categories, according to a report by etnews.
"Led by IT and Mobile (IM) Department, Samsung Electronics saw drone, IoT, 3D-Printing as candidates for future businesses and examined their possibilities in detail," a source close to Samsung told the Korean media outlet. "Although it decided to commercialize drone and IoT in 2016 on full-scale, it decided to postpone 3D-Printing at the moment."
Prioritizing Quick Profitability
According to the report, time-to-profitability was a key consideration in determining which new product categories to pursue. Says the report, "Samsung Electronics believed that [the] drone and IoT [businesses] are areas that can create profit immediately." Once the company made the decision, it began immediate efforts to implement this new product strategy.
The choice of IoT as a category for the company to pursue commercialization is not a surprise. In August of last year, Samsung had acquired American manufacturer Smart Things in an effort to expedite their entry into the IoT market. At CES in January, as Strata-gee editor Ted Green reported in an article for Residential Systems (see, Is IoT the NBT?) Samsung made it quite clear that they believed that the future of the entire technology industry rests with the IoT business.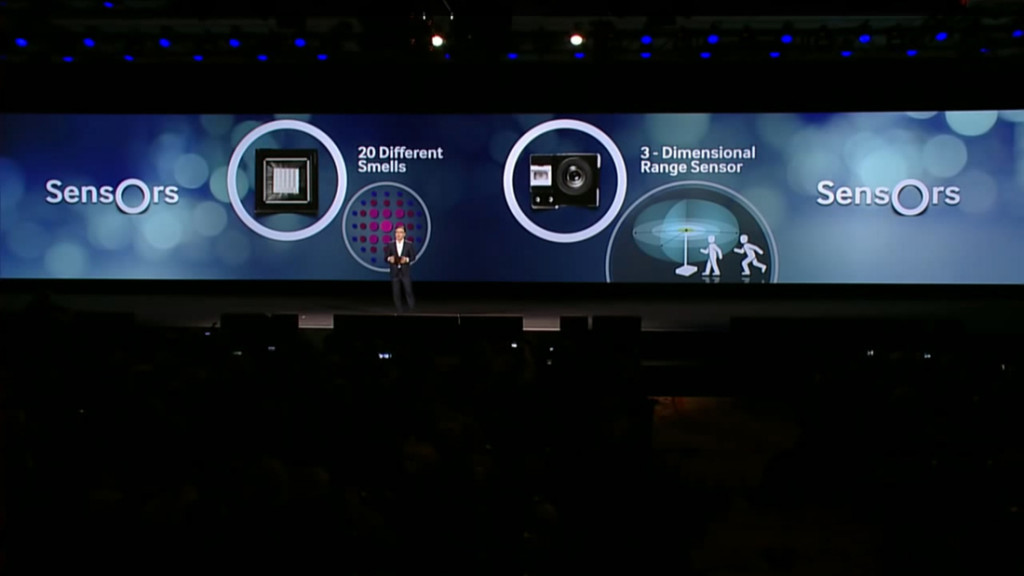 Not Science Fiction
"It's not science fiction anymore," [B.K.] Yoon [Samsung President & CEO]told [CES] attendees in January. "It's science fact." Later, he added, "actually I would argue that the age of the Internet of Things has already started. But to unlock its benefits, we have to prove it works in real life. It must be centered on humans and fit into their lifestyles. We have to show consumers what's in it for them."
The IoT market makes perfect sense for a large diversified tech manufacturer like Samsung, which has large divisions devoted to the manufacture of both sensors and semiconductors – two core elements of the IoT business. The company has already begun the process of building IoT capabilities into their electronics and appliances lines.
"By 2017, 90 percent of all Samsung devices will be IoT, including all of our televisions and mobile devices," Yoon announced at the 2015 January CES. He went on to add that by 2020, 100% of Samsung products with be IoT capable.
The company says it will launch an "open" IoT platform under the "Artik" brand name in 2016.
A Less Obvious Option
Less obvious is the company's decision to enter the drone business. However, we've learned that Samsung has already engaged in extensive R&D and design iterations of drone products through quietly launched "drone labs." The company has developed several prototypes and is now even working on test-producing them.
The drone market is still relatively new, but market research firm Teal Group says the market will grow from $5 billion in 2014 to $10 billion by 2020. This projected level of growth has not gone unnoticed with companies like Google and Facebook making moves to acquire companies with key drone technologies.
Late to the Drone Party
As has been widely reported, companies like Amazon and Alibaba are also aggressively studying the use of drones for package delivery purposes. And etnews says that the Korean market has seen a swarm of Chinese-made drones enter their domestic (local) market.
Samsung believes that, though some may call them late to the drone business, they have several core technologies that will give them an advantage. These technologies – the report calls them "elemental technologies" – include sensors, semiconductors, software, and communications technologies. We would add that the company also offers strong camera & video technologies that are among the best in the world.
The company also believes that developing their capabilities in the drone business with have synergy with their other businesses such as smartphones, virtual reality gear, and others. Finally, the company also believes its powerful manufacturing capabilities will also be a competitive advantage over other drone providers.