With Samsung's Backing, Joyent is Poised to Become Major 'Cloud' Player

Samsung announced late Wednesday that it has acquired Joyent, a relatively new start-up company that offers cloud computing services, according to a report by Recode. The specifics of the deal were not disclosed, but Joyent management has said it will be joining the Samsung management team.
Why has Samsung acquired a services company? See our thoughts below…
Samsung has over the last couple of years become a fairly aggressive acquirer of start-up companies that bring new technologies to the company. Certainly one of the best examples of that was its decision to acquire Smart Things, a small but growing Internet-of-Things (IoT) start-up.
Why would a monster company like Samsung acquire such small, and mostly new, players in the tech space? Their primary motive includes diversifying their business into other related areas (for example, adding 3D printers to their normal printer business). But also, the company wants to move away from an over-reliance on devices – and into other new businesses and services.
Samsung's Smart Things
Back in January 2015, Strata-gee editor Ted Green wrote an article for Residential Systems that discussed Samsung's purchase of Smart Things and their desire to build a robust IoT ecosystem (see Is IoT the NBT?). Samsung made some heavy predictions about the IoT business, and declared that they would be a major player.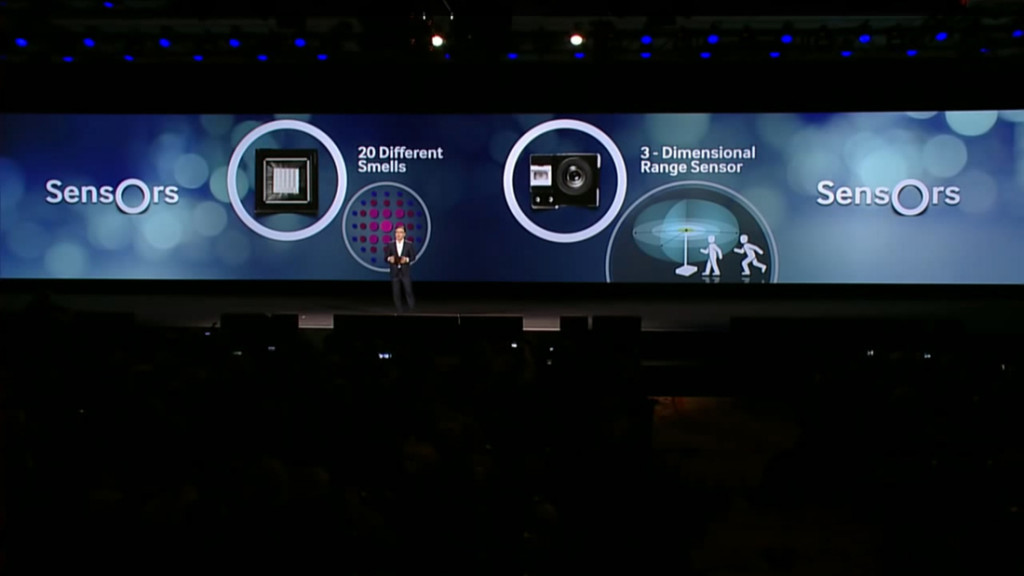 Samsung has gone on to invest tons of money in the IoT space: first, in buying Smart Things for $200 million; second, in investing heavily in further development of the Smart Things ecosystem; third in developing new sensors for the IoT space; and fourth, in modifying its extensive product line to address the IoT market (see this January 2016 report on Samsung's Smart Hub refrigerator).
The Missing Ingredient
But there is a necessary ingredient missing in building a dominant IoT business…the cloud. Yes, IoT sensors constantly report their data to cloud servers. Samsung, always a hardware company – we believe – is making this move to consolidate their strength by developing a dominant cloud computing service.
Joyent, Recode says, "provides hosted cloud computing to various companies." A relatively new player to the cloud game, Joyent was going up against giants, most notably Amazon's AWS services and Microsoft's Azure. As a new player, Joyent lacked scale to effectively compete with these giants.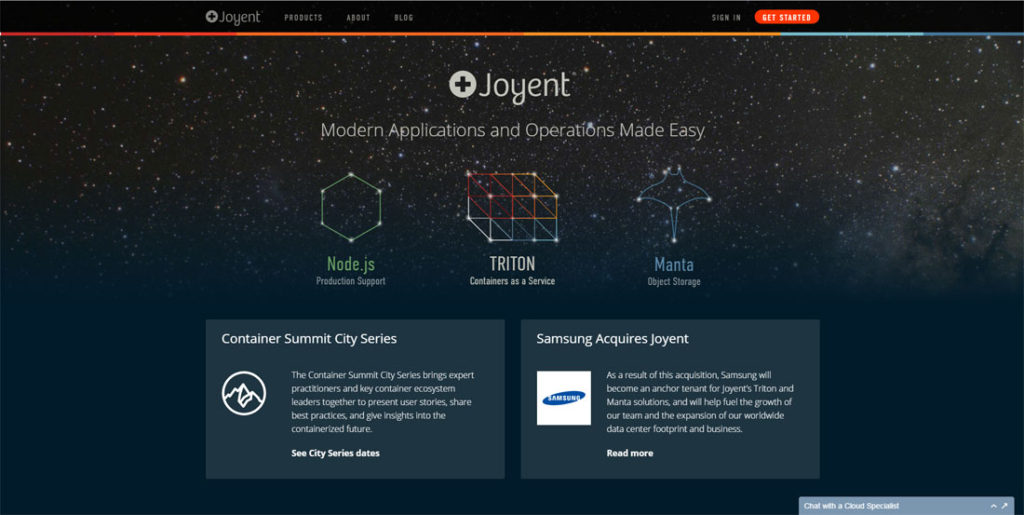 Now…That Changes
In a blog post, Joyent CEO Scott Hammond said that his company would be run as an independent subsidiary, with Samsung becoming an "anchor tenant." This will give the company "heft" to compete with the majors.
"We lacked the scale required to compete effectively in the large, rapidly growing and fiercely competitive cloud computing market," Hammond said. "Now, that changes."
Is It Mobile? We Don't Think So
In contemplating why Samsung purchased Joyent, Recode speculates it is due to the fact that more of the heavy lifting of mobile devices is handled in the cloud. But we believe this is another play by Samsung to further position themselves to become a dominant player in IoT….if not THE dominant player in IoT.
Frankly, we were not initially convinced that any major player like Samsung had the stomach for the amount of money – and the amount of losses – they would endure in trying to build up an emerging market like IoT that is likely still a few years away from truly paying off.
But now, we are convinced that Samsung is serious and committed to dominating the IoT space.
See Samsung's Smart Home business here…