New market data confirms what you probably already suspected, South Korea is the #1 supplier of TV products to the world. Home to both Samsung Electronics and LG Electronics, S. Korean media is calling itself the 'Country of TV.'
See some surprising new global TV market data…
South Korean news service Electronic Times reported that the global market share of Samsung and LG grew by 3% in 2014 and on a combined basis represents nearly 40% of the total world market for TVs. This is a remarkably large market share of a large global market.
These market share numbers are the result of new data from market researcher WitsView, just released this week. As the report noted, Korea has increased their lead in the world TV market over prime competitors Japan and China.
LCD TV shipments increased substantially in 2014…
According to the WitsView data, the worldwide market for LCD flat-panel TVs in 2014 was a total of 215.2 million units shipped. This represents a 5.5% increase over 2013 shipments. LCD TVs are said to be more than 95% of the total TV market.
The increase in LCD TV shipments, according to WitsView, was due to the economic recovery of the North American economy…and LCD TVs picking up share as the result of the industry dropping  plasma TV technology.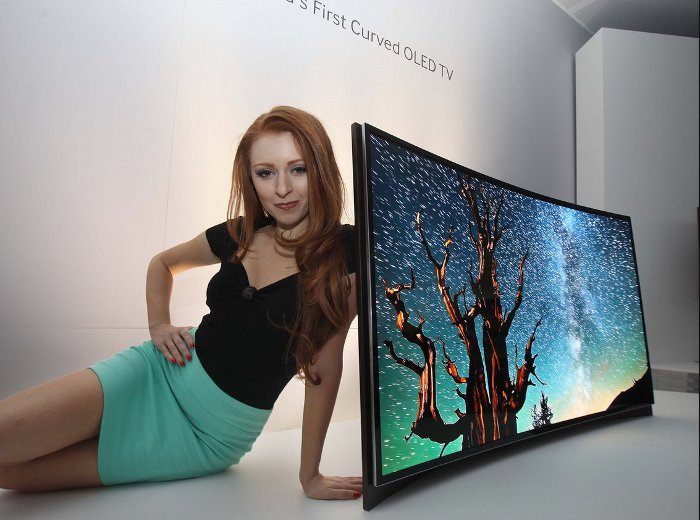 Global TV market share by brand…
On a company basis, Samsung is said to own 22.8% of the global TV market, while LG maintains a 14.9% share. Both companies saw share increases, with Samsung gaining 1.8% more over 2013 results, and LG gaining 1.2%.
Third place on the global scene is Sony, which is said to have 6.8% of the global TV market. In fourth place is China's TCL with 6.1% market share. In fifth, sixth, and seventh place are Chinese companies Hisense, Skyworth, and Konka respectively. And in eighth place is Vizio out of the U.S. with a overall global market share of 3.5%.
And in a clear sign of the changing pecking order of the consumer electronics industry, Panasonic, Toshiba, and Philips couldn't even crack the top ten of the global TV market.