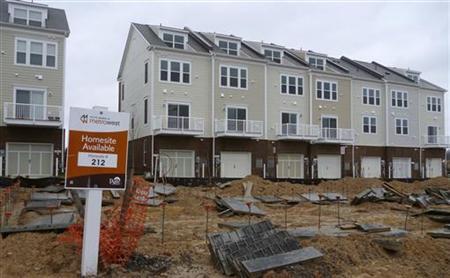 In the latest data from the US Department of Commerce, residential construction showed a decline for the month of May in both overall and in single-family starts. Viewed by many as another sign of an economic slowdown, housing is a major component of the overall US gross national product.
See the data on the decline of residential construction starts in May…
According to the latest data, overall housing starts in May came in at 1,269,000 units on a seasonally adjusted annual rate. This rate is 0.9% below the revised rate in April of 1,281,000 and 4.7% blow the rate of 1,332,000 in May 2018.
Single-family starts, a statistic that more directly impacts the custom integration industry, also saw a drop in May to 820,000 or 6.4% below the revised rate of 876,000 in April. Perhaps more concerning, this rate falls 12.5% below the rate of 937,000 in May 2018.
Regional Results Vary Sharply
Looking at the results based on geographic regions, only the South region booked an increase, with an 11.2% increase in overall and a 3.3% increase in single-family as compared to April. However, single-family starts in the South fell 5.1% as compared to May 2018, while the overall figure increased 8.1% against the year ago period.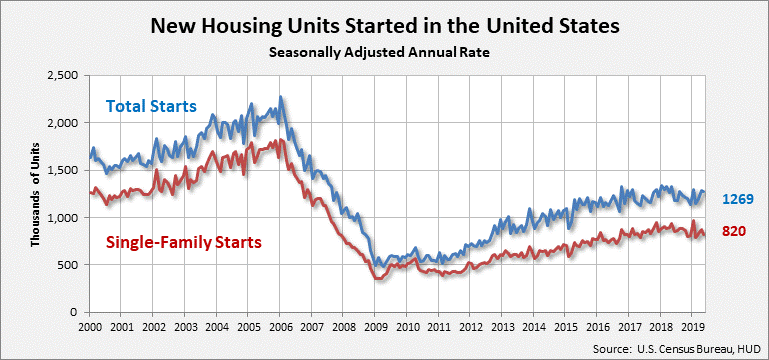 However, the Northeast absolutely got slammed, showing declines of -45.5%/-25.8% for the overall/single-family numbers as compared to April's results. Compared to starts in May 2018, the Northeast overall declined -32.4%, while single-family dropped the same -25.8%.
Declines in Midwest & West Regions are More Moderate
The Midwest and West regions also showed declines, although they were more modest as compared to the Northeast. The Midwest overall and single-family readings as compared to April dropped -8.0%/-5.8%, while the West was -2.4%/-19.9%. Comparing the overall and single-family figures against the same month last year, the Midwest declined -33.1%/-27.6%, while the West declined -0.6%/-14.5%.
Overall, declines in single-family construction seemed to be more severe than the overall figure which includes multi-family dwellings. However, there is some hope – CNBC is reporting that the government has later revised their initial readings upwards…so this month's numbers may get a bit of a reprieve.
Decline was Unexpected by Economists
This decline in housing starts was unexpected by economists. According to a poll of economists by Reuters, they has expected housing starts to increase in May due to mortgage rates remaining at low levels.