Vanco International LLC, a provider of AV and accessories products, announced this week that Randy Blanchard has joined the company as its new Director of Audio Products. Among other things, Blanchard will oversee the company's Pulse Audio and Beale Street Audio brands. Blanchard joins the company after a 13½-year career with ADI.
See more on Randy Blanchard and Vanco…
Vanco is a well-known supplier of AV and other accessory products that has lately taken steps to up its game on the audio front. This appointment of Blanchard is likely another step in that process, as he comes to Vanco with a long and reputable career in multiple audio roles.
In this role at Vanco, Blanchard will be responsible for the strategic planning for Vanco's audio brands, including strategy development, monitoring and reporting on performance, communicating brand strategies to internal and external stakeholders, and managing support of audio in other Vanco lines of business. In addition to this, the company says Blanchard will also "continue to elevate Beale Street and Pulse Audio's presence in the market."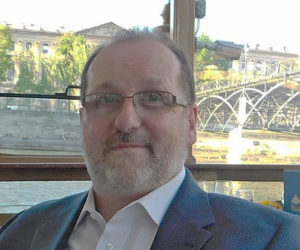 Blanchard joined Vanco after a long career with national distributor ADI, where he most recently served as Business Development Manager for Residential AV. In his role with ADI, Blanchard was their top expert on AV and worked with ADI management and its marketing team to create the strategy to optimize ADI's aggressive drive to increase their global AV business company-wide. This role benefitted from his many relationships with vendors and dealers, and he became kind of an unofficial AV ambassador for ADI.
Blanchard cut his teeth in audio in an earlier role as a Vice President of a top Detroit, Michigan-area audio specialty retailer called Pecar Electronics. After a 20-year career at Pecar, Blanchard joined ADI which tapped his deep audio and AV knowledge.
"We're excited to bring Randy and his expertise to our fast-growing speaker and audio brands, as we see them as a point of extensive growth for Vanco," said Mark Corbin, president of Vanco, in a prepared statement. "His role is important as we look to expand our audio and speaker business and develop relationships in new segments of the market. We're thrilled to have him on board."
See more on Vanco and its products by visiting: www.vanco1.com.