<February 29, 2012> New court documents filed late last week as part of the ongoing lawsuit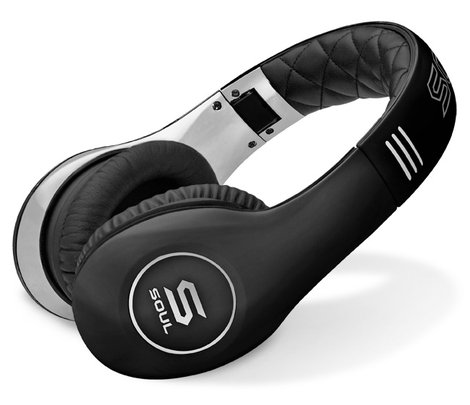 between Soul by Ludacris and SOL Republic appear to more deeply entangle one of our industry's most prominent national retail buying organizations, the Pro Group. Court filings from both sides have ignited a controversy in which certain Pro Group members appear to make a claim that is contradictory to one by the Pro Group Executive Director David Workman.
Late last week, Signeo petitioned the court to allow it to conduct "expedited discovery" in order to quickly sort out the matter by taking depositions of Sol Republic's CEO Kevin Lee, President and COO Scott Hix, Pro Group Executive Director David Workman, and Pro Group members Bob Cole of World Wide Stereo and Rob Standley of Vanns.
Court to decide who gets to keep their "SOUL or SOL"…
We first reported on this case last week. Signeo, the company that owns the brand Soul by Ludacris or SOUL, in December 2011 filed a trademark infringement and unfair business practice lawsuit against SOL Republic or SOL. The heart of the lawsuit is that Signeo believes that SOL Republic, who uses the trademark SOL on its headphones, deliberately chose a name that is phonetically similar to SOUL to confuse consumers and disrupt Signeo's business. SOL Republic denies this, and in a countersuit questions the validity of Signeo's Soul trademark and requests it to be cancelled in whole or in part.
Soul by Ludacris "upped the ante" by asking the court for a preliminary injunction to block SOL Republic from using the SOL brand while the case is being decided in court. Signeo cited several examples of what they called "actual confusion" between the two brands. If Signeo prevails, the SOL Republic brand could potentially disappear from the marketplace.
SOL Republic says Pro Group members aren't confused…


As we reported in our story last week, in their response to the injunction filing, SOL Republic's Hix included in his declaration (affadavit) copies of emails from Bob Cole and Rob Standley in which they seemed to suggest that there was no confusion between the brands. Both Cole's World Wide Stereo and Standley's Vann's, Inc. were identified as Pro Group members.
In filings late last week , we learn of a dramatic turn in the case. Apparently, Signeo attorney Lan Kennedy-Davis contacted Pro Group Executive Director and COO David Workman to discuss whether he was aware of any confusion between the SOUL and SOL brands.
Pro Group director says Pro Group members are confused…
In her declaration, Signeo attorney Kennedy-Davis stated:
5. David Workman informed me of the following:
a. David Workman and the members of PRO Group, Inc. are familiar with both SOUL and SOL products, but are often confused when someone refers to \sōl\ and they do not know if the speaker is referring to SOUL and SOL products.
b. Bob Cole is a member of PRO Group, Inc.
c. Robert Standley is a member of PRO Group, Inc.
d. Bob Cole and Robert Standley have been present with David Workman when they and many other members of PRO Group, Inc. have experienced and directly witnessed and discussed many instances of confusion between SOUL products and SOL products. Many members can verify this.
Now I'm confused…
The apparent contradiction between the Pro Group dealers who told SOL Republic's Hix that there was no confusion between the brands…and Pro Group Director Workman who said there was confusion…is the reason that Signeo's attorneys want expedited discovery to discredit SOL Republic's executives' sworn statements.
Signeo's attorneys also say Workman told them he had a conversation with Cole about the emails provided to SOL Republic to support their case and Cole told him that he had been "bamboozled by them (referring to SOL Republic)." Workman even suggested that Cole was planning to recant his statement. If Signeo's attorneys were able to show that SOL Republic deliberately solicited false statements from Cole and Standley, such actions could work against them in the court's ruling on the case.
Confusion was 'rampant and obvious'…
Kennedy-Davis summed up her declaration by saying, "David Workman stated that the confusion between SOUL and SOL products was rampant and obvious."
In their response to the motion for expedited discovery, SOL Republic's attorney argued that the timing of the motion was insufficient, the request was "overly broad," and that it will not "eliminate the existence of an evidentiary dispute on the material issue of actual confusion."
All in…or all out?…
Interestingly, SOL Republic's attorney also complained that Signeo's information was hearsay, or information in which the source had no direct experience. This complaint was ironic since SOL Republic relied on email copies from the Pro Group dealers in support of their injunction response that appeared to be hearsay as well. One could argue that if Signeo's hearsay evidence should be thrown out – then SOL Republic's hearsay evidence should be thrown out as well.
We contacted Pro Group's David Workman to get his reaction to these new filings from Signeo, but he declined to speak on the topic. Sounding annoyed, Workman said the group would stand by the statement previously provided (and we reported last week) that this matter was for the two principals (Signeo and SOL Republic) to work out.
We also attempted to contact Rob Standley and received an email response that he had no comment on the matter.
World Wide Stereo's Bob Cole talks to the BEACON…
We did however, reach a vacationing Bob Cole who agreed to speak with us by phone. Cole, also sounding annoyed, said he wanted to clear the air about just what exactly he did tell SOL Republic's Scott Hix.
"It was a two minute conversation," Cole snapped. "Hix asked if I or any of my people were ever confused by the difference between SOUL by Ludacris or SOL Republic. I told him absolutely not."
Cole noted that Hix is a business acquaintance that he has known for several years, starting when Hix worked for Runco. In this matter, Cole was resolute – he was asked a very specific question and he answered honestly.
"We're a professional group," Cole said in explaining that his employees know their products.
What he was not asked…
However, Cole went on to point out that he was not asked if there was ever any confusion during the Pro Group conference calls or even in the market – simply if he and his staff were able to distinguish between the two products.
"That was the beginning and the end of it," Cole said.
We then asked Cole, why did he send his statement to Hix in an email? Did he know it was going to be provided as part of a document filed in a lawsuit?
Having discussions…
Cole said his recollection was that Hix told him that SOL Republic was having "discussions" with Soul by Ludacris who was concerned about potential confusion between the brands. The way the request came, it didn't seem like a big deal, so he agreed.
"I would have done the same thing for Soul by Ludacris if they had asked," Cole told us.
We then asked Cole about the Pro Group conference calls – was there in fact confusion on these calls – or discussions clarifying which brand was being referenced at any given point?
"I'm sure we had to clarify which brand was being discussed during these [Pro Group] meetings," Cole told us.
Focused on headphones…
Cole added that World Wide Stereo emphasizes the headphone category, and it's big for them. And because they focus on it, it is easier for them to stay on top of the various brands and models, Cole told us. For other Pro Group members, it is less of a focus – so it is easier for them to get confused.
We asked Cole if, as Signeo's attorneys said Workman had told them, he intended to recant his statement made by email to SOL Republic. "There is nothing to recant," Cole said. He was asked a very specific question, and he gave a very specific response.
SOL Republic talks to the BEACON…
The BEACON also reached out to SOL Republic's attorney for legal clarification and our call was returned by CEO Kevin Lee and President/COO Scott Hix. The two seemed fired up and anxious to speak with us about the matter – responding with energetic rapid-fire responses and at times even talking over each other.
Hix wasted no time discrediting Signeo's position. "Through discovery, we learned that their trademark is not clear."
We asked Hix what he meant by "not clear."
SOL Republic says Signeo trademark not clear…
"In their trademark application, they registered for somewhere between eight-to-fourteen types of goods," Hix told us. "Their 'first use' date was the same for all of them, but they only submitted one sample – an MP3 player."
We then asked Hix and Lee if they had filed any form of complaint or challenge on the Signeo patents with the U.S. Patent and Trademark Office (USPTO). They said they were challenging the trademark through their counterclaim.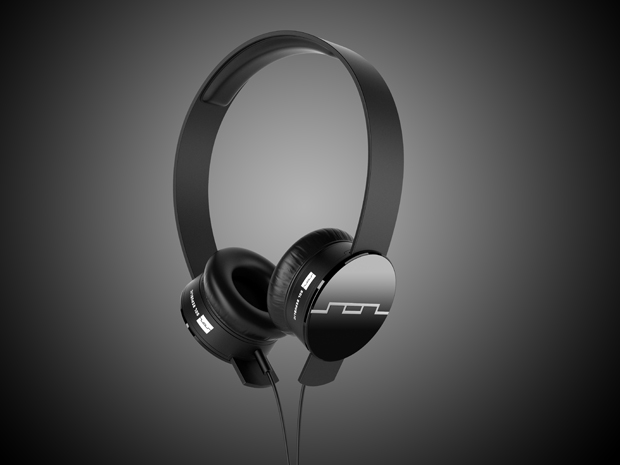 Getting to the heart of the matter…
"This area is kind of tertiary to the action," Hix exclaimed getting to the heart of the matter. "There is zero confusion in the market."
"We have yet to run into any instance of confusion" Lee chimed in. "We are a completely separate entity.
"I think Soul by Ludacris has not been as successful as they'd like," Hix offered. "They're using this action against us to gain attention."
Not using SOL on the product?…
But, we asked the pair, isn't SOUL and SOL inherently confusing? Lee's answer surprised us.
"We don't use SOL on the product," Lee claimed.
We stopped him, but you DO use SOL on the product…we've seen it, we told Lee.
"People may use that to represent SOL," Lee responded. "But it's a graphic representation."
Differences in distribution…
We're not sure a judge is going to buy that one – while the logo is very stylistic, the design is based on the letters SOL. They quickly shifted to other differences. In SOL Republic filings, they claim differences in distribution that will minimize or eliminate any confusion.
"We're in Apple and Best Buy," Hix interjected. "And they don't even use Soul by Ludacris."
However, they are both in Pro Group which is why Hix contacted Cole and Standley.
"I called them up and asked, 'Hey, is there any confusion between Soul by Ludacris and SOL Republic,'" Hix said. "And you saw their response in the emails."
It's a stall…
We then asked Hix and Lee about the latest round of court filings – the request for expedited discovery to determine the truth surrounding Pro Group confusion. Hix suggested that what's really happening is that Signeo's injunction is in trouble and that the latest filings are meant to buy time.
"They of course now want to stall," Hix told us.
When we asked them if they weren't as guilty as Signeo of using hearsay in their filings. And were they concerned at all about the issues surrounding the Pro Group emails and what the Pro Group Executive Director told Signeo's attorney.
"Dealer comments are not really relevant," Hix said. "Only consumers matter."
"We knew it's not relevant," Lee added. "We're happy to submit equally irrelevant material."
All will be discovered…
There's going to be discovery anyway, Hix told us, and "All will come out through normal discovery. But, Hix added, "we're not going to delay the injunction any further."
Summing up, Hix proclaimed, "For us it's pretty clear. We are unwavering. We have no plans to back down. We'll fight this to the end."
Adds Lee, "There is no compromise. This company comes out of a personal passion. It's true to who we are."
At the end of the day, it will be up to the court who will decide just exactly what IS true…