Pioneer surprised everyone back in June of this year when word came that it had decided to sell its AV business to Onkyo Corp. and a private equity company. But actually, the gears for this and other deals were set in motion last year when the company launched a new strategic plan to focus on their core business – car electronics, their largest and most profitable division.
Now we learn the company has sold off its once burgeoning DJ business to KKR. See more…
In an announcement released this week, Pioneer Corporation sold off its DJ products division to U.S. investment company KKR. The price was a reported ¥60 billion ($554 million), according to the Nikkei who quoted "sources familiar with the matter."
This is the second major purchase by KKR in the electronics space – we recently reported on their involvement in up-and-coming Savant. However, this is clearly a horse of a different color as Pioneer would probably not be described as an up-and-comer from virtually anyone with knowledge of the industry.
An interesting recent denial…
Interestingly, earlier this month – on September 4th – Pioneer denied that it had sold its DJ business. A tersely worded statement was put out to quell rumors that were swirling around the company. The statement said, in part:
"Pioneer is currently considering every possible measure with respect to review of its business portfolio, including sale of DJ equipment business. However, no decisions have been made. We have no other comments on this matter."
About 1½ weeks later…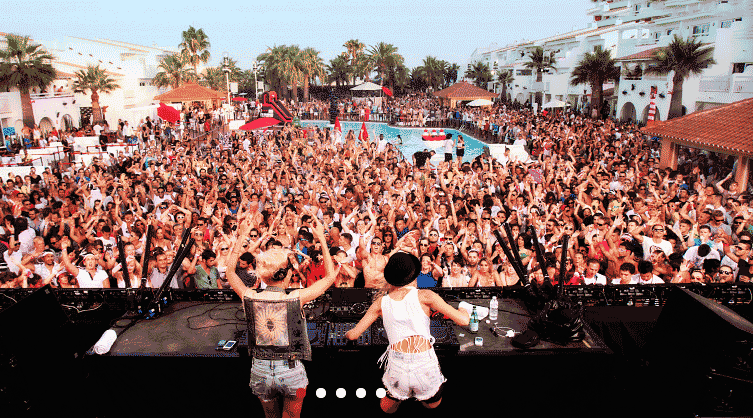 Twelve days later, the decision was apparently made as the company put out an official statement saying it had signed a "share purchase agreement" with KKR. Typical of these types of deals in Japan, all shares will be sold to KKR and Pioneer will "buy back" about 15% of the stock. This arrangement, of course, puts KKR in the drivers seat, with their primary supplier locked in to the deal.
"As we accelerate our efforts to concentrate management resources on our car electronics business, Pioneeer has been seeking the optimal partner to further the globalization of our DJ equipment business and expand the brand," said Susumu Kotani, Representative Director, President and CEO of Pioneer in a prepared statement. "We are pleased to have reached an agreement with KKR on the purchase of Pioneer DJ. KKR has a wealth of experience in the technology and media industry globally, and we are confidentit has the expertise to drive Pioneer DJ forward. Pioneer will retain 14.95% of the voting rights in Pioneer DJ and we will maintain a framework for cooperation to ensure the future growth of the company."
Done deal when?…
The two parties expect the deal to close by March 2015.
Pioneer DJ manufactures and sells mixers, DJ players, controllers, headphones and speakers. It is a leading brand in the segment, according to the company.