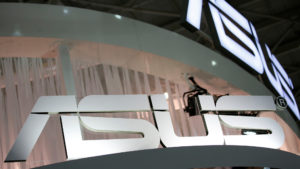 The European Commission, the EU's antitrust regulatory unit, after a 17-month investigation of online price fixing and other illegal anti-competitive practices has levied a fine of €111.2 million ($130 million) against four prominent consumer electronics brands, including Pioneer Corp., D&M Holdings Inc. of Japan, Koninklijke Philips NV of the Netherlands, and AsusTek Computer, Inc. of Taiwan. The companies were alleged to have imposed fixed or minimum online prices for their products.
See more on this strong action by European regulators…
The EU says these four companies "restricted the ability of online retailers to set their own prices for products such as kitchen appliances, notebook computers and hi-fi products, insisting on fixed or minimum resale prices" according to a report by the Nikkei. The EU has been conducting at least three major investigations into antitrust violations over the last two years or so, impacting a total of 15 companies.
EU regulators additionally found that Pioneer sought to limit the ability of retailers to sell across borders. They found that Pioneer had "engaged in illegal practices in 12 EU countries, including France, Germany, the Netherlands and Britain," the Nikkei said.
"As a result of the actions taken by these four companies, millions of European consumers faced higher prices for kitchen appliance, hair dryers, notebook computers, headphones and many other products," European Competition Commissioner Margrethe Vestager said in a statement.
The fines levied by the commission were: Asus was fined €63.5 million, Philips was fined €29.8 million, Pioneer was fined €10.2 million, and D&M Holdings was fined €7.7 million. All of the companies were said to have cooperated with the investigation and admitted their wrongdoing in return for a 40-50% reduction in their fines.
Pioneer was the only offender to comment on the fines, saying that it would book the fine as an extraordinary loss for the April-June fiscal quarter.
"The Pioneer Group takes the decision seriously and continues to strengthen its efforts to ensure compliance with the relevant laws and regulations," the company said in a prepared statement.
The European Commission's actions closely follow the recent announcement of a $5 billion fine for Google, which was part of one of the other two investigations taking place recently, including tech companies and video game companies.
The third investigation is said to be of tour operators.