The Nikkei reported this week that Panasonic Corp. will only introduce about five new digital camera models next year – half its normal number – in a bid to take all steps necessary to return to profitability. While once a bright spot for the company which saw success for some of its higher end Lumix models – the report says that the category has come under intense pressure as smartphone cameras continue to improve.
See more on Panasonic's decision to cut back on the number of cameras it will offer in 2014…
While Panasonic is struggling to make a profit overall, the digital camera division lost money last year…and is trending towards another loss this year. The company has decided to reduce its footprint in money losing businesses to free up resources to pursue more profitable opportunities, largely in products to be sold to businesses.
According to the Nikkei report, Panasonic is refocusing on products such as automotive systems and housing fixtures..while scaling back on consumer gadgets and televisions that are losing money. By cutting back on the number of digital cameras they make, their sales mix should shift to more profitable categories.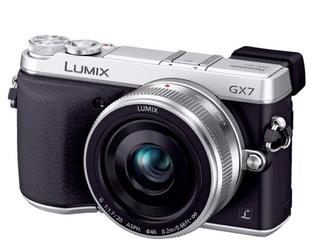 While Panasonic is scaling back on digital cameras, they do not plan on exiting the business. Rather, they will focus on manufacturing the pricier, more fully featured models such as high-magnification zoom cameras and mirrorless single-lens models costing $300 and up.
The company says it will continue to offer lower-priced models, but these will likely be manufactured by an outside OEM supplier for all cameras selling for $200 or less. Panasonic says it will also continue to manufacture lens which have other uses, such as in surveillance cameras.