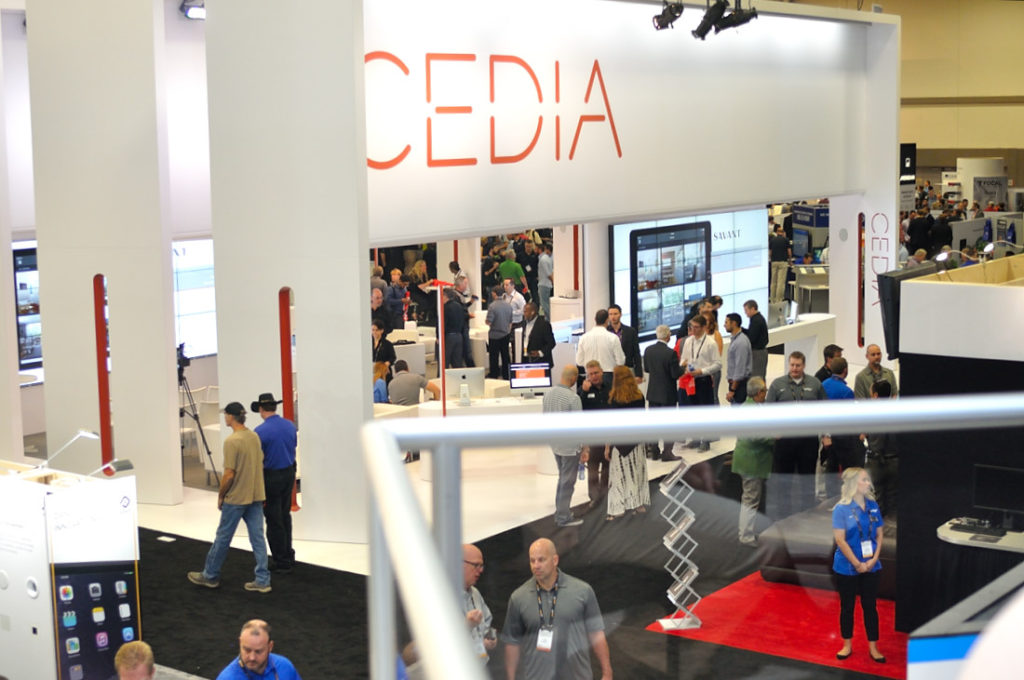 What a weird time it is for CEDIA members. We are about to head to San Diego in a couple of weeks for the last-ever CEDIA show produced by CEDIA, after which we are losing the greatest revenue-generator for the organization…we have no CEO (just a temporary fill-in) and the reason for the previous CEO's exit has never been explained…we have been globalized, the benefits of which to American members aren't exactly clear…we are awaiting a new strategic plan which is being crafted by a consultant in England…and the organization is about to spend some $14 million to build a new building before we even have the strategic plan to tell us if that makes any sense.
It seems as though the organization is at some kind of a turning point. But are things turning up, or down? We talked to some leading industry executives to get their perspective on what's going on at CEDIA.
See what some are saying about the direction of CEDIA…
Longtime Strata-gee readers are familiar with our concerns about CEDIA, an association so critical to the industry…or at least it once was. To be sure, CEDIA folks do a lot of good, hard work and our concerns are mostly not with the staff. Rather, our concerns center more around the association's management which has been making huge decisions lately with no "advice and consent" by the membership – the very membership they seek to serve.
Fueling our concern is the fact that most of these huge decisions were done in secret with no advance word of impending changes…not even a hint. And even after the fact, little information has been shared to help the membership digest these decisions.
Trust Me
It is almost analogous to the used car salesman who, when asked to provide service records on a used car, simply says, "Don't worry about it…just trust me!"

In conversations with CEDIA Chairman of the Board, Dennis Erskine, he has told us in effect, that members should just trust that their representatives, the Directors sitting on the Board, are doing the right thing. But if you're doing the right thing, then why the need for secrecy?
The contrast could not be any more stark between the style of the current association management, as compared to the way the association was managed back in the early days…we know, we were there. Then, for the most part, information was freely shared with a kind of we're-all-in-this-together attitude.
The Picture is Getting Fuzzier
Now, Board members have been instructed not to speak to the media. Interim CEO, Tabatha O'Connor, we're told, is not available to the media. All inquiries must go to Mr. Erskine, and in our case, all questions must be submitted in writing, to be responded to in writing – no face-to-face interviews. This is a truly troubling lack of transparency and we call on the organization to abandon these restrictions and embrace all opportunities to share information and answer the questions of any interested party.
Lack of transparency is not exclusively our concern. Simply look at the comments associated with our post CEDIA Chairman Corrects Us: Members are NOT the Owners. Currently this post carries some 42 comments, including a few from past CEDIA Presidents and Board members. Many of these commenters appear to share our concern about the lack of transparency.
Similarly, in another Strata-gee post, CEDIA Refuses All Strata-gee Interviews; New Process Invoked, there are 9 comments, including a particularly disturbing analysis from Tom Doherty, one of the founding fathers of CEDIA and the Association's first President.
One top CEDIA executive suggested that Strata-gee was simply tapping into just a few malcontents, suggesting that overall, the membership is perfectly happy with how the association is being managed. So for this story, we reached out a little further to various executives who are not normal sources for us, and therefore whose perspective was unknown. Without "leading the witness," we asked for their take on how they view the current situation at CEDIA today.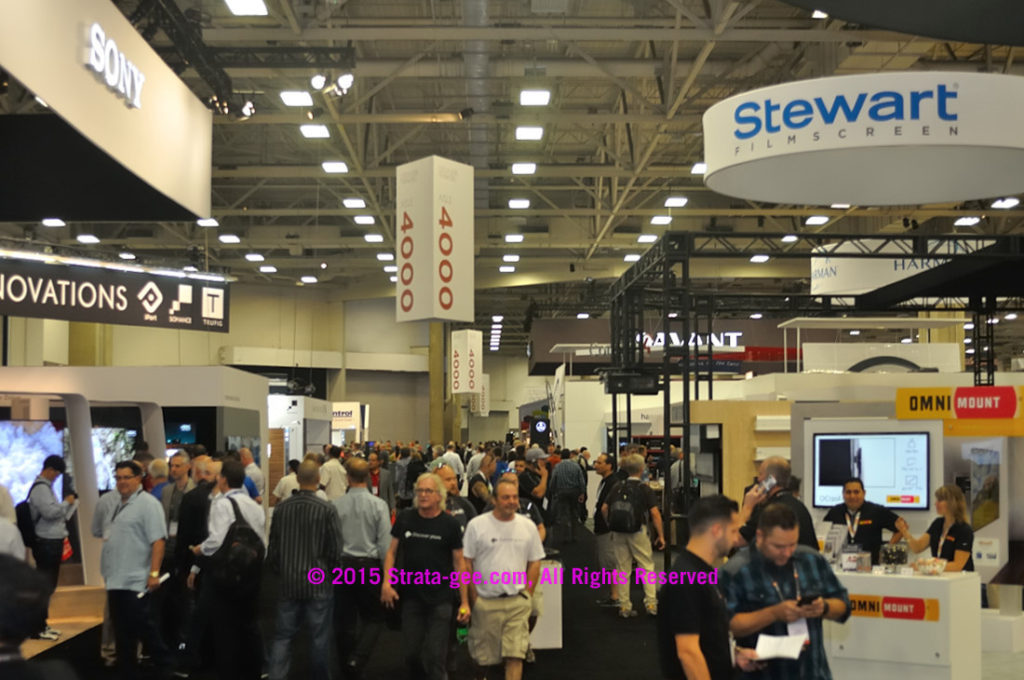 What CEDIA Should be About
One industry executive we spoke with requested anonymity in order to protect themselves from any potential political blowback or retribution. This person is with a manufacturer that has been a long time supporter of CEDIA, including participation in multiple Expos. This source was quite concerned about the direction of the organization
"I have a large passion for this industry and want see it survive and not be absorbed by InfoComm," this source told us. "Then make another 50,000 person trade show that is not that beneficial."
This person believes that the Board would benefit from having manufacturing executives as directors that are experienced in running large organizations. Of course, to some degree this is already the case as the current Board includes executives from Crestron and Lutron, but his thinking is that perhaps more directors with this kind of experience would be helpful.
'Aura of Secrecy'
One concern this person raised is why is the strategic plan is taking so long to develop: "To me, you can't put a strategic plan together in like 12 to 24 months. Let's get the frickin' thing done. Let's publish it and let the people know what's going to happen – instead of this aura of secrecy."
This manufacturer also said that the organization should make their full financials available to any CEDIA member who desires to see them. While our source suggests that it is understandable that management wouldn't want to publish the full financials publicly (although IRS tax form 990, which is publicly available, contains some of this), interested members should be able to obtain full financials…hassle-free.
This manufacturer also seriously questions some of the decisions that have been made relative to the CEDIA staff. It appears to our source that to the current management tenure is more important than competency. Sometimes, the organization "needs to be able to make the really hard decisions" when it comes to building the staff into an effective team.
CEDIA, our source says, should be about "operational excellence."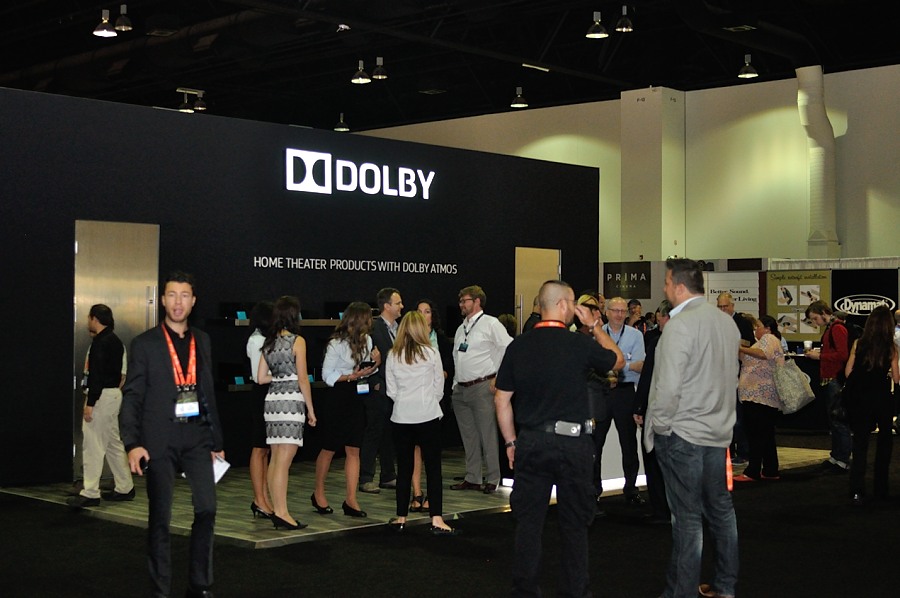 What's the Plan?
Like our first source, Fred Ampel, founder of Technology Visions Analytics, a well-known industry consultant and a longtime CEDIA education contributor was extremely interested in learning more about the strategic plan…and concerned about how much of that plan would be shared with members.
"When will the membership see the results of this specialized consultant's evaluation including a summary of their data, so that we can see what their plan is…with that data," Ampel asked. "In other words, how much communication will they give us, how transparent will they be? A big thing for me is getting the details on this plan and for the Board and the organization to be transparent with membership about that. They've spent a lot of money and time on this, I think we should have a reasonable expectation of getting a decent summary of what they came up with, and what their plan is…in writing."
Ampel went on to express some concerns about the future of Expo, now called the CEDIA Show by the association. In particular, he is questioning the dynamics of the future relationship between CEDIA management and Emerald Expositions, the new owners of the show. "How will they manage that [going forward]," Ampel wanted to know.
He assumes that CEDIA will have a continuing role in ensuring the success of the show, and he is curious as to just how that will work. "What is the plan for managing the education [at the show] in the future," he asked.
Dramatically Increase Transparency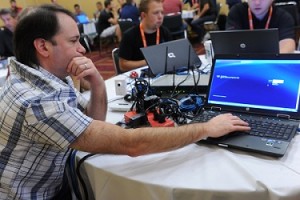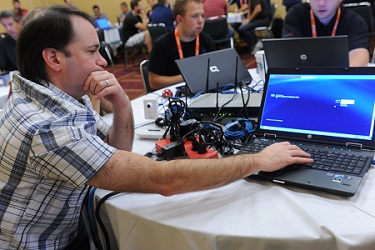 Speaking more philosophically, Ampel rhetorically asked, "How are we going to continue to remain relevant?" Adding, "And I strongly believe that membership should have input into that [discussion]."
Ampel went on to say that he'd like to see the organization conduct more polls and surveys, encouraging member input on key issues for the association. "Membership should, at least, be asked for what it thinks," he said.
Ampel is particularly concerned about the future of education. One of the arguments the Board used to justify the sale of the show is that it will allow them to redeploy resources for more valuable programs and education for members. Ampel is extremely interested in learning just what that means.
Finally, Ampel brought up what he called long-term governance as a significant concern. Once the strategic plan is revealed, he told us, how are they going to implement whatever changes that plan calls for? And how transparent are they going to be about that?
"The key point," he said, pausing for impact, "is dramatically increase transparency."
Before It Crumbles
Finally, we communicated via email with Sony Vice President, Audio Video Specialty/Custom Integration Frank Sterns to learn his thoughts about recent events at CEDIA. Sterns echoed the conversations we've had with many other manufacturers who find some of CEDIA's recent changes – in Sterns' words – as "perplexing."
"I have been watching the changes going on at CEDIA," Sterns told us. "They are perplexing to me and give me cause for concern."
Sterns has a long history in the custom integration channel that started long before he joined Sony. Most notably, Sterns spent more than 18 years at Niles Audio back during the formative years of the custom integration industry.
There at the Beginning
Sterns was there at Amelia Island in Florida, as integrators and manufacturers from all over the country came together to form CEDIA. It was heady times and the thought of creating a formal organization to represent what was, at that time, a bit of a rag-tag collection of custom installers, each doing their own thing, was exciting.
"To me, CEDIA is primarily a business development organization," Sterns told us. "It exists to create a market for custom designed and installed electronics systems…primarily catering to the luxury market. That means it should be focused on things like education, standards, lobbying, promotion and demand generation…among other things."
And perhaps one of the most powerful tools for promoting the industry was the CEDIA Show, formerly called the CEDIA Expo.
Sold the 'Goose That Lays the Golden Egg'
"For that reason, I question the selling of the trade show," Sterns said. "The 'Expo' has always been the center point of the CEDIA experience – a place where the industry can come together to market new products, train on techniques and trends, promote itself to the outside world, celebrate the best and the brightest, and so on."
Why wouldn't we want to retain that, Sterns, in essence, was asking. "While I don't have access to any inside information or finances, it seems to me as if the organization has sold the goose that lays the golden egg. I would assume [that the show] generated a great deal of revenue that could be invested in support of the broader mission."
New Leadership Needed…Before It Crumbles
CEDIA has released no details on the transaction involving the sale of the show, saying the buyer, Emerald Expositions, insisted in the purchase contract that the terms of the deal can never be disclosed. Anecdotally, the association says that selling the show was a very beneficial deal that relieves substantial internal resources from doing nothing more than to putting on the event. These resources, they have said, will be available to be redeployed for other new member benefits, although no specifics have been released as to just what those new benefits will be at this point.
Also important, Stern said, "CEDIA needs new leadership very soon…before it crumbles." This too is another topic we frequently heard – some members are dismayed that the association has not replaced former CEO Vin Bruno. The association is said to be in the process of conducting a search for his replacement.
Finally, Sterns suggested that the organization needs more focus, sending us a series of bullet points, some of which we show below, for his recommendations that CEDIA should:
Clearly define and communicate its mission and vision
Focus on the premium and luxury segment [ED: This is a popular concern we've heard with the emergence of the DIY market]
Strive to develop an end-user market for custom integrated systems
Set standards for product technology, as well as business standards
Certify that its members meet those standards
Provide a forum for the exchange of ideas and best business practices
Shuffle Off to San Diego
As we all head to San Diego in a couple of weeks for the CEDIA Show, take it all in. Things could be very different at CEDIA 2018.