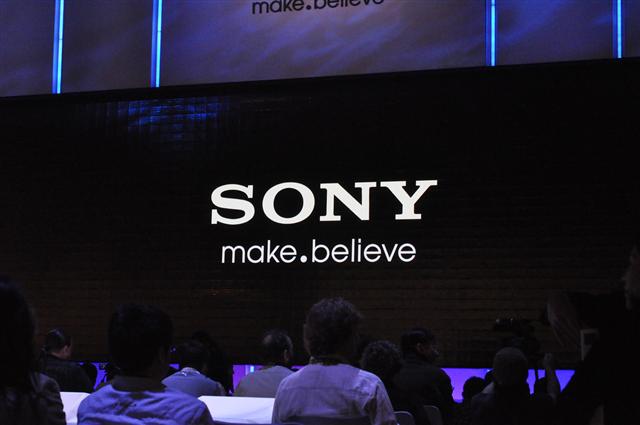 In a move that has been highly anticipated or, depending on your point of view, highly dreaded,  Moody's Investors Service cut its credit rating on Sony Corp. by one notch, dropping it below investment grade – taking it to "junk" status, in industry parlance. The downgrade was made on Monday and it is significant in that it symbolizes the continuing struggles of the company as it to tries to improve its fortunes – so far with mixed results.
See more on this huge announcement sure to be the bane of Sony management…
As bad as the impact of the downgrade itself is likely to be on Sony moving forward – what's even worse is Moody's written assessment of the company's prospects in materials accompanying the announcement. The Nikkei said Moody's assessment of Sony was "grim," saying it talked of a long road back for the once dominant consumer electronics company as, apparently, big cost cuts and new product launches have so far "failed to fill the void left by eroding sales of television, personal computers and digital cameras."
There had already been some negative expectations from some industry analysts before Moody's announcement, including the Bank of America Merrill Lynch, who suggested that Sony may be forced to cut its net profit forecast for this fiscal year from the previously announced ¥30 billion ($290 million) to only ¥17 billion…or just short of 50% less. Clearly, the company remains in turmoil as it seeks to right itself.
"There are some very good products coming out," Moody's senior credit officer Maki Hanatate said in reference to Xperia smartphones and QX lens cameras. "But it's uncertain how long it can maintain its competitiveness with so many other rivals rolling out various products."
More aggressive action is needed…

Many in the industry are calling on Sony – once an industry leader – to take more aggressive actions to right the ship. Two key targets: PCs and TVs…two divisions said to be generating troublesome losses.
Since taking the helm at Sony, CEO Kaz Hirai has made several adjustments to their TV division…generally scaling back volume and focusing on more high-end, newer technologies like 4K for more profitability. At first, it appeared to be working as the company crowed about a profitable quarter earlier in the year – but then the division slipped back into the red as growth slowed in emerging markets.
TVs and computers continue to struggle…
Likewise, Sony's computer business is also struggling. According to the Nikkei, "losses continue to snowball." The company clearly needs a new strategy in computers.
And what about PlayStation 4, you ask? Well, even if this product is a success for Sony…the fact remains that the videogame console industry overall is in serious decline as it has lost marketshare to consumers playing games on smartphones and tablets. That being the case, even this bright spot will fail to contribute to the company today as it had in past years.
A sad fact…
The sad fact is, it is hard to point at any particular Sony product and see the potential of that product to drive a serious revival of the overall company's fortunes. As analysts this year have Sony on the bubble, the decision by Moody's is NOT helpful.
Moody's cut the rating on Sony's bonds from Ba1 to Baa3. However, the Nikkei suggests that the impact of the cut on Sony will be muted for two reasons. First, Fitch Ratings, another credit rating service, already had Sony's bonds rated as junk and the market had already assimilated the impact of that move. Second, Sony has very good relationships with banks in Japan.