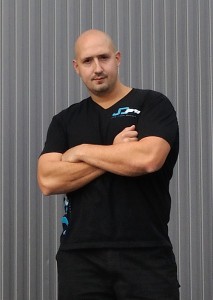 JD Pro, an integrator based in Staten Island, New York, has made what many would consider an unusual step – taking their successful, primarily commercial integration business and expanding it into the consumer retail market space. This step, which many would consider suicidal in the brutal New York Metro consumer electronics retail market, makes perfect sense to JD Pro's owner – especially when you consider the unique position that their company has held from the day it was founded.
Why would a commercial integrator expand into retail? See more below…
It was a gray, sometimes drizzling day last week as we traveled to Staten Island upon the invitation to attend the grand opening of The Sound Attitude – a new retail venture that is a partnership between a commercial integrator and a pro sound company. Almost from the moment we got the invitation, our curiosity was aroused – JD Pro…is going into retail? We had to see this!
Fortunately, the trip to Staten Island is a short drive from our offices and as we navigated the now seemingly permanent New York roadway construction obstacles, our anticipation grew. JD Pro's location was in a mixed use part of the Island, with residential homes mixed in with light commercial and even light industrial businesses.
Shouting balloons…
Rounding a bend in the road, we suddenly noticed brightly colored blue, silver, and black balloons which, to us, shouted "Grand Opening." Sure enough – we had arrived at the location now shared by The Sound Attitude, JD Pro, and Pro-Sho.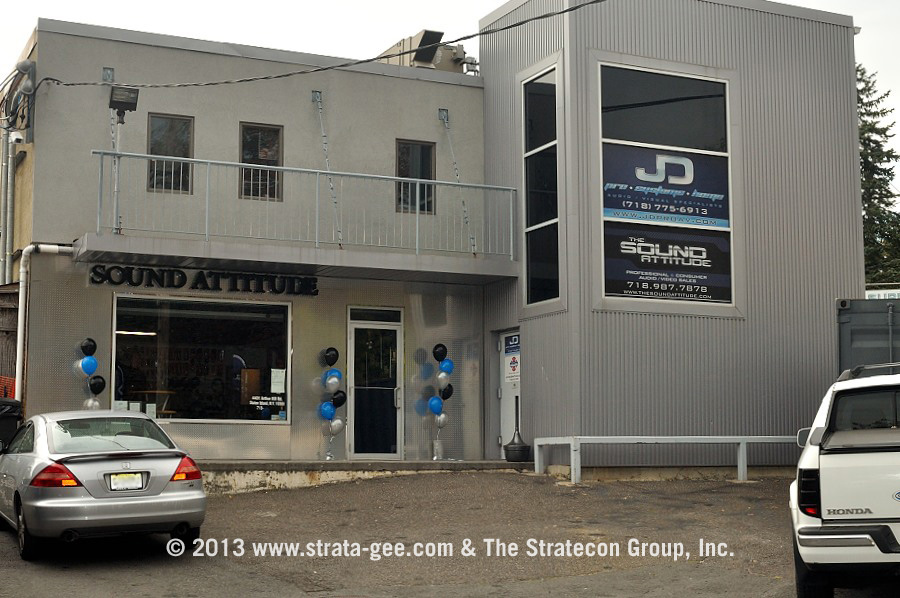 We were familiar with JD Pro's prominent social media activities, as well as their high visibility in many industry trade magazines who profiled several of their installations. But we had never had the opportunity to meet company founder Jak Daragjati (dare a jot ee), who, despite possessing a somewhat intimidating physical presence, warmly welcomed us to the grand opening.
Eclectic mix of formats…
Retail stores in New York are – to say the least – an eclectic mix of formats. The Sound Attitude is no exception, first striking us as larger than we expected; and then, upon entering the main showroom, seeming smaller than we expected.
As you approach the building, you notice a building more attractive – or polished, at least – than other businesses in the immediate vicinity. The building mixes a short horizontal main section with a larger, impressive tower section on the right-hand side (as you face it).
Black letters with attitude…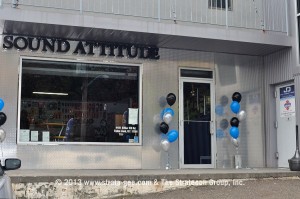 Painted a pleasant gray color, the lower horizontal section of the building is accented with a muscular embossed metal exterior. There is a large picture window showing the interior showroom. Over the large window on the body of the building are large black letters spelling out clearly Sound Attitude.
Upon entering the building, the customer is in a smallish showroom with a large check-out counter opposite the entrance. Behind the check-out counter is a slotted wall displaying a selection of cables, TV mounts, devices, and tools – a mix of products more Home Depot-ish than high-end retail. This feeling is reinforced by a set of parts bins and shelves in front of the counter holding essentials such as screen cleaners, remotes and adapters.
Unusual product mix…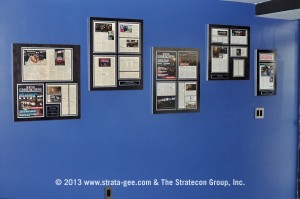 Directly to the right of the main entrance is a large wall painted an accent royal blue color displaying mounted copies of several of the articles on JD Pro that have appeared in integrator trade magazines. To the immediate left was a video monitor on a tall stand – and past that, a table and chairs. Further past the table and chairs was another video display mounted high on the wall. On the far left was a wall with a display case of, again, an unusual mix of products including wired microphones, wireless microphone systems, and TV mounts.
Dressed in a black, v-neck knit shirt over black pants with white sneakers, Daragjati's clean-shaven head and muscular build cut an imposing figure. Yet his easy smile and hospitable mannerisms kept us at ease as he gave us the grand tour.
Room to grow…
Acknowledging that the main showroom is a bit modest now, Daragjati noted that they have plenty of room for expansion. He pointed out, for example, that the building is significantly deeper than we initially perceived, with various workrooms and storage space that can be reclaimed for added showfloor space if necessary. Also, outside there is vacant space directly adjacent to the building that is part of their overall lot and that they can easily build upon later, as the business warrants.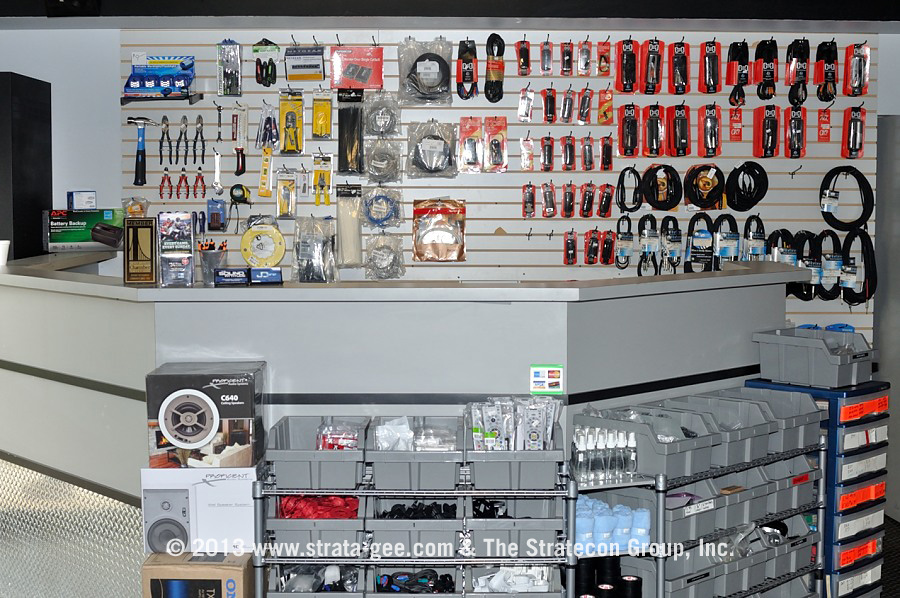 The Sound Attitude is a partnership between Daragjati of JD Pro and Frank Provenzano of Pro-Sho, a professional sound company that mostly provides sound equipment for live events. The Sound Attitude is an existing retail location and Daragjati told us that he actually worked there years ago when he was much younger – literally starting his career there.
Not a traditional store…
"This is not a traditional retail store," Daragjati explained. The goal is not to try and put Best Buy out of business. Rather, the Sound Attitude will serve to support both Pro-Sho's pro music business…and JD Pro's integration business.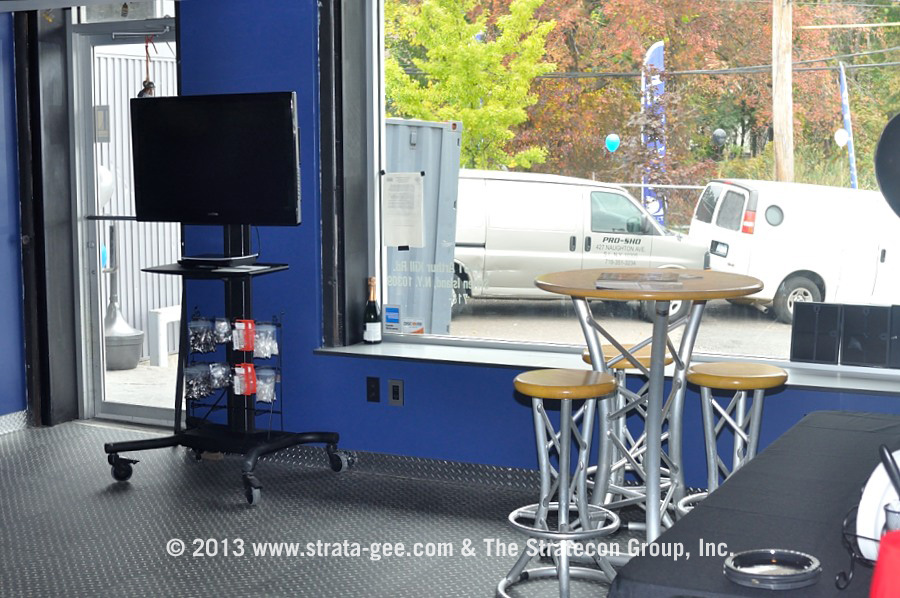 JD Pro is mostly a commercial integrator with a special focus on bars, nightclubs, and restaurants. But the company has made substantial headway into residential installations and a growing number of light commercial installations, as well.
Better serving the DIY customer…
Circling around each of the partners' primary spheres of operation, according to Daragjati, is a significant and growing do-it-yourself (DIY) clientele. DIY customers, however, are difficult for either JD Pro or Pro-Sho to directly handle out of their respective business offices.
So the plan is to have The Sound Attitude take over supporting this DIY business. The partners feel that with more direct support for these customers – the DIY segment of their business will grow.
Eventually, the retail showroom will have to expand to more of a traditional retail presentation – but that is down the road. Daragjati told us the company wants to be smart at how they expand…and not get ahead of themselves. So they will pace themselves to stay in step with the growth pattern of the business.
Company started by accident…
"Best Buy doesn't carry what we carry," Daragjati told us, explaining how their unique product mix will allow them to compete by stepping around the nation's largest consumer electronics retailer. "The Sound Attitude is really just an extension of what we [currently] do anyway."
When we noted the unique path he was pursuing…Daragjati smiled. "My company started by accident," he laughed.
Years ago, Daragjati had an active DJ business which allowed him to travel around to the various area clubs. As Daragjati built an impressive system of sound gear – people kept asking him for advice on what equipment to buy.
Club owners came to him…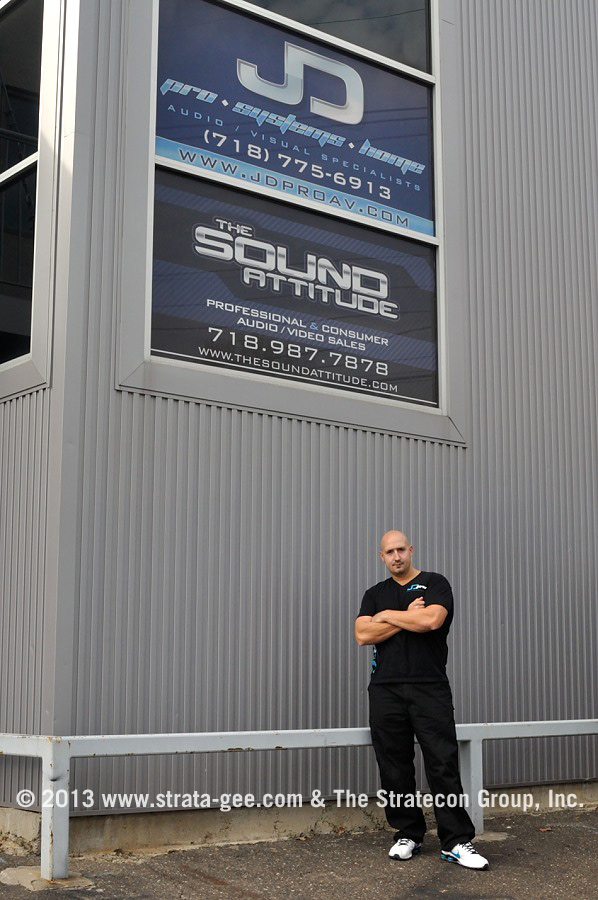 Eventually, even club owners starting asking Daragjati to help them design and install systems at their facilities. These activities became the foundation of JD Pro (also known as JD Systems).
Now, JD Pro has two full-time installation trucks, and a third truck available on a as-needed basis.  Daragjati told us his business is roughly 80% commercial / 20% residential. However, he tells us that his residential business is showing strong growth and his mix is changing almost every day.
Then company installs systems based on a variety of control systems, including URC, RTI, and Crestron. While JD Pro buys direct from several major manufacturers, they also have strong relationships with distributors such as Almo and AVAD.
But with residential becoming a more prominent part of the business, doesn't Daragjati feel the need for a showroom…and is that part of his motivation for investing into this retail location? Eventually, he admitted, the showroom will need to be expanded and more fully assorted – but for now, that is NOT a priority.
Meeting clients on site…
Because most of his prospective clients are bringing projects to him that are largely for existing homes (i.e. retrofit), Daragjati has found it beneficial to meet these clients on the project site – both to initially assess their needs, and to present his final recommendations. That way, he can quite literally walk them through the installation plans.
Eventually, Daragjati says, expansion of the retail showroom will be necessary and beneficial…but it is a step that will only be taken when it makes sense, business-wise. For now, it serves to leverage the overhead costs for both JD Pro and Pro-Sho…and provides a better venue to service the significant and growing DIY business of both partners.
The Sound Attitude is located at 4401 Arthur Kill Rd., Staten Island, NY 10309. They can be reached at (718) 987-7878 or info@thesoundattitude.com. Although their website is not yet live, in about two weeks, you should be able to get more info at www.thesoundattitude.com.
Learn more about JD Pro at: www.jdproav.com.