In a brief announcement today, Cabasse – a French loudspeaker manufacturer with a small niche following here in the U.S. – announced that it has appointed electronics brand Integra as its "exclusive" distributor for the United States. This new relationship takes effect retroactively to March 1, 2014.
See more on this announcement which some industry observers found strange…
The announcement caught our eye as it seems somewhat counter-intuitive…an electronics brand taking on the duties of distributing a line of loudspeakers? Really? In this challenging economic environment?
In fact, until recently, it would have seemed almost nonsensical. But late last year Integra, a primarily custom-integration targeted A/V electronics brand launched by Onkyo in 1999, took on the added responsibility of distributing Teac's Esoteric brand…it's first non-Integra branded initiative.
So what's going on here?…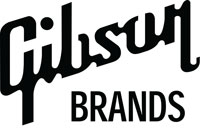 There's more than meets the eye with these changes at Onkyo/Integra. And the story starts back in January 2012 when then Gibson Guitar (now Gibson Brands) bought a significant minority stake in Osaka, Japan-based Onkyo Corporation. Gibson also purchased a majority share in Onkyo's U.S. subsidiary, Onkyo USA.
Within weeks of this deal, Onkyo went on to ink a production partnership with Teac Corporation in Japan. About one year later, in April 2013, Gibson bought a majority stake in Teac…bringing the partnership full circle. With Onkyo USA, Gibson became the distributor of Onkyo and Integra brands in the U.S. With Teac, Gibson gained control of the Teac and Esoteric consumer brands, and the TASCAM professional brand.
Gibson to be part of the whole process…
Although Gibson CEO Henry Juszkiewicz (jess′ ka wits) is not one to spend a lot of time sharing his thinking with the press, it appears that his overall plan for Gibson is to have control over the whole entertainment process from the creation of the music (Gibson guitar), to the production of the media (TASCAM), to the delivery of the music to the end-user (Onkyo/Integra). In addition to his investments in Onkyo and Teac, Gibson also owns pro brands Stanton, KRK Systems, and Cerwin-Vega.
It became obvious that Gibson would engage in a restructuring to eliminate redundancies and refine operating processes. So late last year, when the company announced that Integra would distribute Teac's Esoteric line, it was not a complete surprise…although this was the first time the Integra sales mechanism was used to promote a non-Integra product.
Cabasse – a very unique design…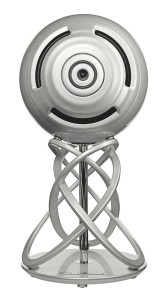 Cabasse speakers have been available in the United States for many years…although it never took any significant share of the market as far as we could ascertain. Launched originally as a high-end line, the brand was best known for its very unique La Sphère model…a high-end, 4-way co-axial speaker design that looks like a giant eyeball and at one time was priced at around $150,000.
Over the years, the line has diversified broadly into more affordable stereo speakers, home theater speakers, subwoofers, wireless speakers, and even custom install oriented in-wall and in-ceiling speakers.
Been through other distributors over the years…
The company has been through a few distributors over its many years here in the U.S. And of particular note, the most recent prior distributor for the Cabasse line here – and still listed as their U.S. distributor on the Cabasse website – was Teac America, Inc. out of Montebello, CA.
With this being the case, it is possible that Integra receiving the distribution rights for the Cabasse line may be associated with the Gibson Brands internal restructuring. We have reached out to various Onkyo and Integra sources, but our calls were not returned by the time this story was posted.
Cabasse's excited, but how about Integra reps and dealers?…
"We are very excited about having Integra represent us and distribute Cabasse products in the US," said Frédérick Lebreton, International Sales Director for Cabasse in a prepared statement. "Partnering with Integra will help demonstrate our commitment to the US market, with our extensive offering including traditional and lifestyle loudspeakers, streaming systems, subwoofers and, of course, our custom integration line. Integra's strong presence in the US along with a formidable network of representatives and dealers will help us establish our brand in this crowded market."

It will be interesting to see whether Integra's network of representatives are in a position to take on the Cabasse brand, as many of them are likely to have commitments to other loudspeaker lines – some of whom may view Cabasse as a competitor. Integra adding a loudspeaker brand brings a whole new dynamic for their relationship with Integra reps and dealers.
For more information on Cabasse, see: www.cabasse.com.
And to learn more about Integra, visit: www.integrahometheater.com.