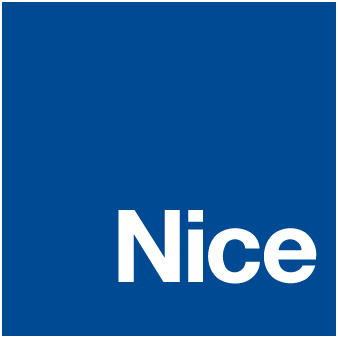 Nice North America announced this week that it has appointed Mark Ohlwiler as its new Regional Sales Manager in the West region. Ohlwiler's appointment was effective as of April 3, 2023.
Learn more about this appointment of Mark Ohlwiler by Nice
Nice notes that Ohlwiler is an "industry veteran" which, given his extensive resume within the industry overall, and custom integration specifically, makes that designation an understatement. The company calls this move an example of bringing in "additional firepower to an expanding team of automation and control solutions experts…"
The company points to Ohlwiler's extensive experience with such respected brands as Bang & Olufsen, Sonance, Pioneer Electronics, Control4, and – most recently – with Snap One (which had acquired Control4). While early in his career Mark held product specialist positions, his career shifted to more sales-oriented roles for the rest of his career.
Prior to Nice, Area Sales Manager for Snap One
Certainly, Ohlwiler's most recent role as Snap One Area Sales Manager (and before that Regional Sales Manager for Control4), directly correlates to his new position at Nice. The company notes that while at Control4, Olwiler's region "consistently produced the highest revenue…" He even was said to have earned Regional Sales Manager of the Year there.
We are excited to have Mark join the Nice team. His extensive experience and proven success in the smart home and automation industry make him the perfect fit for our company as we continue to grow and expand our reach.

Jeff Costello, Nice North America VP of Control Sales
A Commitment to the CI Industry
Nice notes that not only did Ohlwiler play "a significant role in the revenue growth and success of Control4 and Snap One…" but he also possessed a commitment to the industry overall. He did this by becoming a CEDIA Outreach Instructor and donating his time to helping out the industry trade association.
The company says that as the Nice Regional Sales Manager in the west, Ohlwiler will be charged with developing the territory, driving revenue, finding and developing new partners and dealers, building the Nice brand, and providing superior support to the Nice distribution network. They note that Mark's "30+ years of industry experience" will be "instrumental."
I am thrilled to join the team at Nice North America and am eager to continue to build upon my relationships with the partners I've known for many years. I also look forward to the challenge of growing the business and forging new relationships as we accelerate sales in the region. For me, the journey is not just in selling products, but rather, it's about building the Nice brand and being a valued partner to grow our businesses together.

Mark Ohlwiler, New Nice North America Regional Sales Manager
Nice Converging Multiple Nortek Brands into One Integrated Solution
In Fall of 2021, Nice, an Italian manufacturer of smart residential, commercial, and industrial solutions distributed globally, acquired Nortek Security and Control from Melrose PLC for $285 million. This became the genesis of Nice North America.
Ohlwiler's first task is to assist the company in its new brand reorganization plan to integrate all of the former independent Nortek brands – including ELAN, SpeakerCraft, and Panamax into one fully integrated home automation solution. This is a process that they call "convergence."
Learn more about Nice by visiting niceforyou.com.