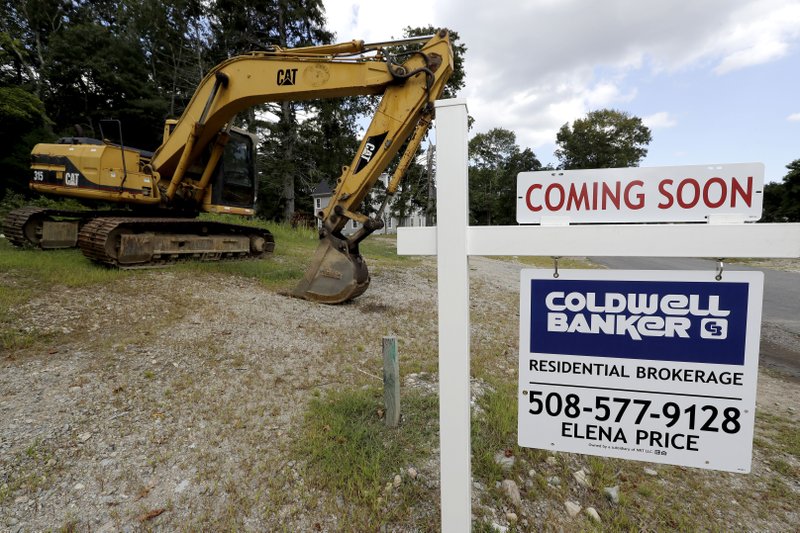 Last week, Strata-gee reported that housing construction starts jumped mightily in December 2019 – but now we learn in a new report from the U.S. Census Bureau and the U.S. Department of Housing and Urban Development that new home sales actually declined at the same time. Typically, analysts like to see both home sales and construction starts increase together as an indicator of a healthy economy.
See more on this latest economic data…
In its latest report titled Monthly New Residential Sales for December 2019, government data shows that home sales came in at 694,000 units on a seasonally adjusted annual rate. This is 0.4% below the revised rate in November of 697,000 units.
However, the December 2019 rate is 23.0% above the rate of 564,000 new homes recorded in December 2018. The government now says that they estimate the final total for all new home sales in 2019 at 681,000 or 10.3% over the final rate of 617,000 in 2018.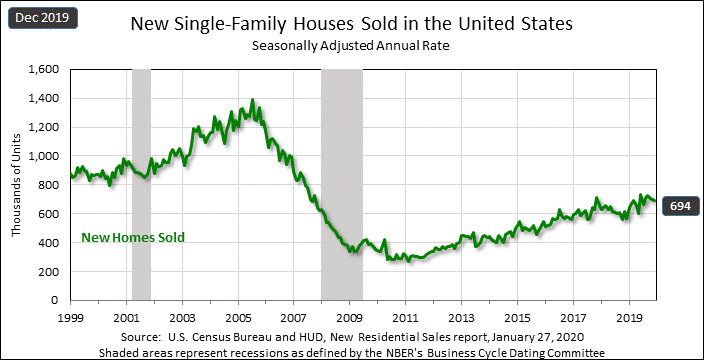 New Home Sales Gains Result of Low Mortgage Rates
If that estimate holds, this will be the highest rate since 2007 when 776,000 new homes were sold just before the housing market bubble burst – plunging the country into what is referred to as The Great Recession.
The Associated Press says that the 2019 gains in new home sales are almost entirely the result of favorable mortgage interest rates which remain at near-historic lows to stimulate the economy. The data shows that gains in home sales in 2019 were all in the South and West regions, as the Northeast and Midwest had new home sales slump in 2019.
Inventory of Homes Grows; Housing Values Drop
The drop in the December rate means that outstanding inventory of homes available bumped up to a 5.7 month supply. Last month, the inventory level was at a 5.5 month supply.
The government data also indicated that home prices bumped up as well, with the median home price rising to $331,400 (from $320,900 in November) and the average price rising to $384,500 (up from $377,600 in November). Neither of these readings represented the highest home values in 2019 and the government's projected final numbers suggest home values will have declined for the year.