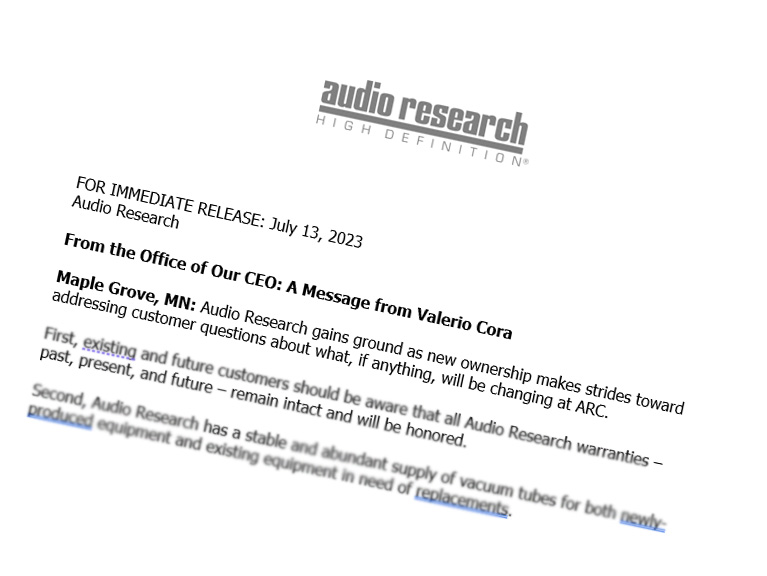 This evening I received a press release from Valerio Cora, the new owner and Chief Executive Officer of Audio Research that seeks to address some concerns the company is apparently hearing from customers of the high-end, high-performance electronics brand. Interestingly, Cora says that the company will use the dba (doing business as) designation of Audio Research Corporation, while its legal new corporate name registered in Delaware is AR Tube Audio Corporation.
See more on this note from the Audio Research CEO
Many Strata-gee readers have been following developments regarding Audio Research through my extensive reporting on the troubled company that entered into a special process in Minnesota known as an Assignment for the Benefit of Creditors – a form of receivership. The company's assets were in effect put up for an auction, with Valerio Cora of Acora Acoustics winning the brand on a bid of $1,088,888,18.
This new press release from Cora suggests that the company "gains ground" as its new ownership "makes strides toward addressing customer questions about what, if anything, will be changing at ARC."
Three Primary Questions the CEO Wants to Answer Now
Cora then lays out three primary points intended to answer these questions.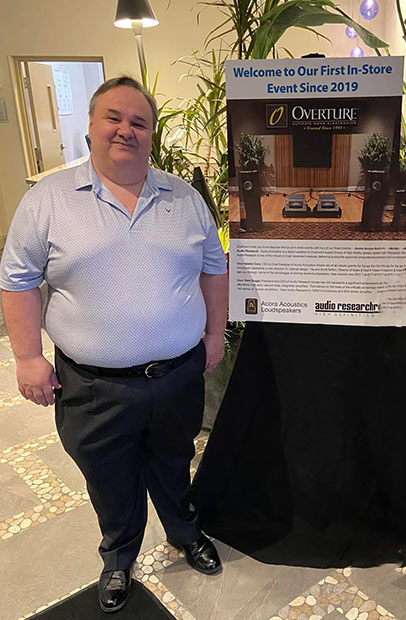 FIRST – All "Audio Research warranties – past, present, and future" – are in full force and will continue to be honored by the company.
SECOND – The company claims that it has "a stable and abundant supply of vacuum tubes" available for both service and repairs, as well as new models to be introduced.
THIRD – The company intends to "begin disseminating this information" on both its website and through social media "as they process feedback from the community on any points of confusion."
Cora Promises 'Transparency and Communication'
When a new company assumes ownership of an established, beloved brand like Audio Research, long-time supporters naturally have questions and concerns. Now that the business of the acquisition is complete, we want people to know that Audio Research is stronger and better than ever. Through transparency and communication, it is now our intention to address any customer concerns as the Maple Grove, Minnesota team continues its good work of designing and manufacturing some of the best tube gear on the planet.

Valerio Cora, CEO of AR Tube Audio Corporation dba Audio Research Corporation
Staying in Minnesota
Finally, as I have previously reported, Cora wants everyone to know that while Audio Research is now owned by a foreign company (Cora is based in Canada) it will remain in Maple Grove, MN.
Folks with questions are encouraged to connect with Dave Gordon at dgordon@audioresearch.com.