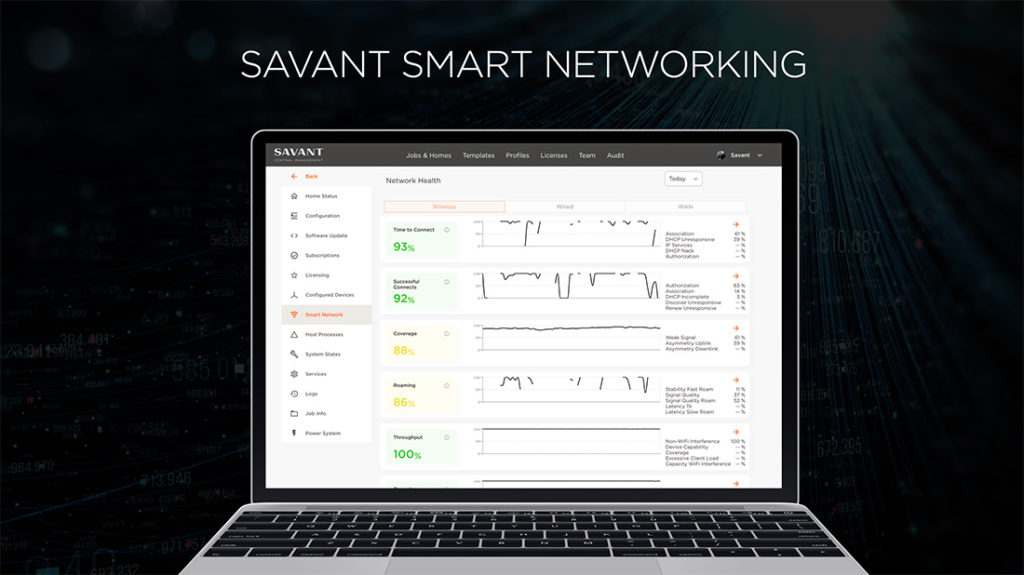 What if I told you that the new Savant Smart Network is a truly unique, game-changing networking solution that can deliver more than you dreamt possible? It can deliver a continuously optimized network experience for a happier client. It can deliver new profit opportunities for your integration business. It can deliver the ability for your techs – even lower-level techs – to quickly and easily troubleshoot and resolve sophisticated wired/wireless network issues.
Do I have your attention now? Read on…
As a member of the media, I receive an avalanche of press releases, newsletters, emails, and PR outreaches screaming about AI-this, smart-that. Every morning when I reach my office, my first task is to scroll through and delete literally hundreds of email messages – mostly about AI, ChatGPT, or smart products. After a while, these buzzwords start to lose their impact.
So I'll admit that when I received the latest press release about Savant's new "AI-Driven" Smart Network, it didn't make it past my filters. But I almost missed the significance of this truly interesting and highly unique networking solution. Fortunately, Savant persisted in getting me to take a closer look at the amazing innovation behind this system architecture from the company. And I want to share what I've learned with you.
The Dramatic Technology Behind Savant Smart Networking
The dramatic technology behind the new Savant Smart Networking solution was invented by Juniper Networks – a major player in the AI-driven wireless and wired networking segment. Juniper is home to a large pool of really smart people, including some of the same people who were instrumental in developing the very first Wi-Fi standard, as well as the first to deploy a cloud-enabled enterprise-grade networking platform.
Here is how Juniper puts it: "Juniper Networks is dedicated to dramatically simplifying network operations and driving superior experiences for end users. Our solutions deliver industry-leading insight, automation, security and AI to drive real business results."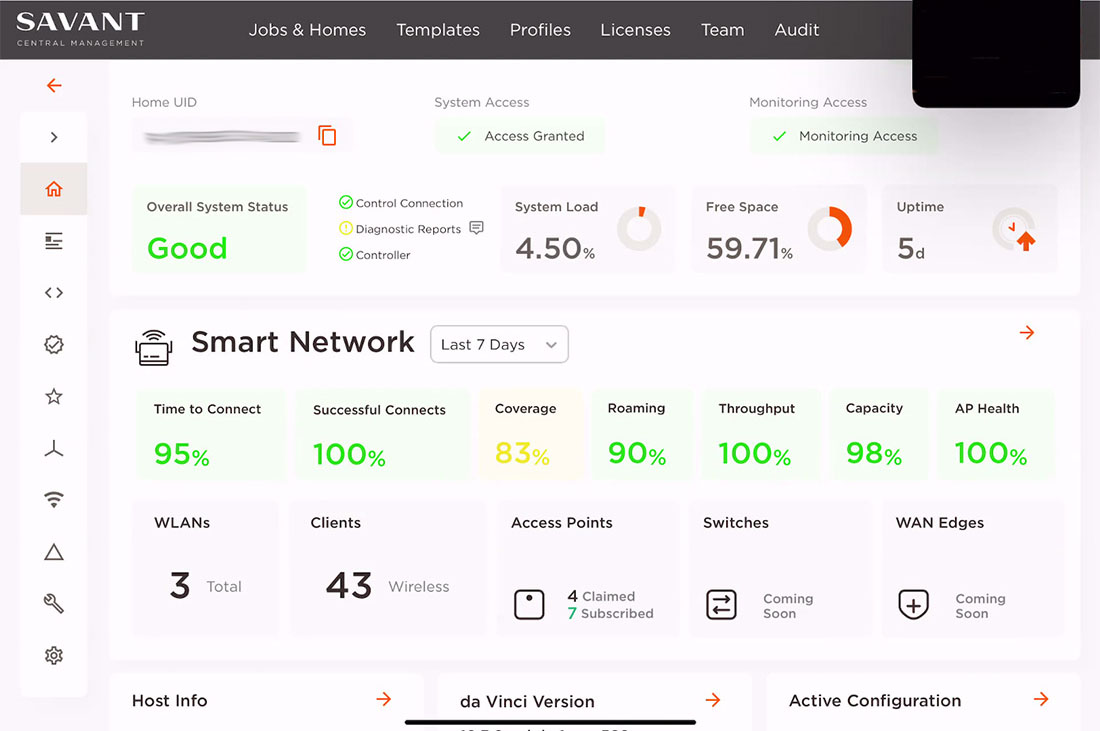 Driving Superior Experiences for End Users
That part about "dramatically simplifying network operations" and "driving superior experiences for end users" is what attracted Savant to the company and they have forged a powerful partnership to bring Juniper's amazing technology to custom integrators and their clients.
Aaron Gutin, Savant Product Category Director of Networking & Security, walked me through this new platform from the company, and it opened my eyes to this really impressive system. Steve Jobs once said that simplicity is the ultimate sophistication and I think that sentiment sums up what Savant, via its partnership with Juniper Networks and its Mist technology, brings to our industry.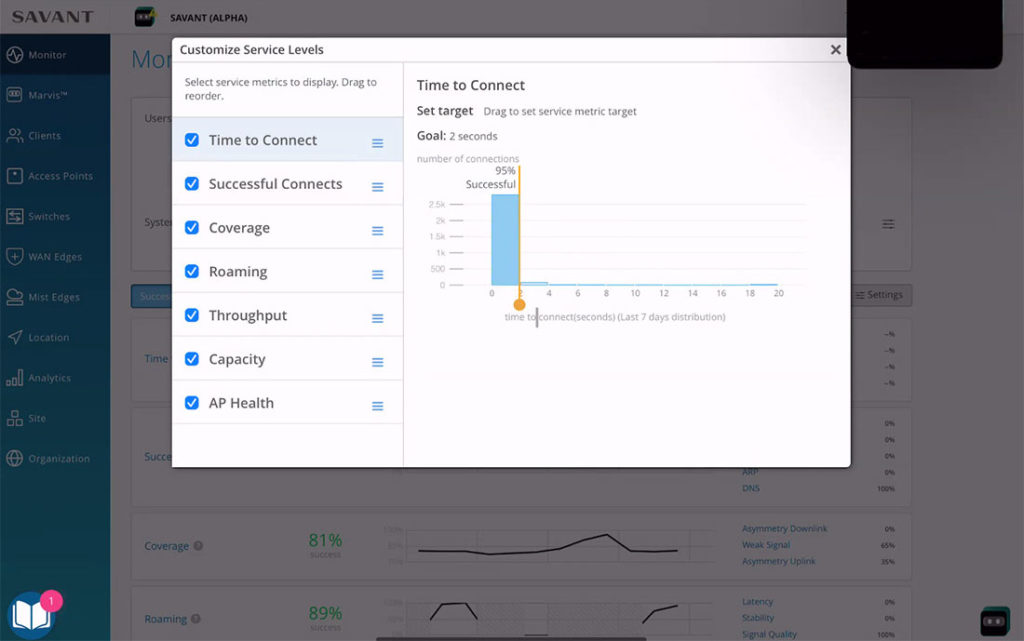 Three Clicks to the Root Cause
I'm telling you…it's really smart. And the AI we're talking about here is less like Alexa helping you with your shopping list and more an army of data scientists furiously and continuously calculating solutions to any network performance issues with just three clicks. Three clicks!
In reconceiving WiFi as a cloud-native solution, which is not only smarter than the local alternative but also much more scalable (embraced by many large Fortune 100 companies), the company incorporated rapidly developing technologies such as cloud-based computing (i.e. AI or artificial intelligence) and machine learning. Massive cloud-based computing is incredibly powerful and unbelievably intelligent – and when coupled with machine learning, your system makes setup, provisioning, discovery, monitoring, and diagnosing all practically child's play.
We're thrilled to partner with Juniper to bring an industry-first solution to market delivering both integrators and homeowners a truly unique, smart wireless network solution. The best possible smart home experience can only be achieved when it is connected to a reliable and strong signal and the Savant Smart Network raises the bar on what both a homeowner and integrator should expect from their network performance.

JC Murphy, Savant President
Integrated into Savant Central Management
Fully integrated into Savant Central Management, you will be amazed at just how much more visibility you have into the data defining the network's performance. An intelligently designed control and monitoring interface prevents you from getting overwhelmed by offering you both top-level overview screens as well as the ability to drill down into an amazing amount of information via logical tabs and clickable data points.
This was one of the first points that Gutin made to me about the genius of the Juniper/Mist approach to networking. "What they did was they unlocked a bunch of information that's always been inside the wireless access point but was never utilized or able to be leveraged."
The Eyes and the Ears of the Mist Cloud
Juniper/Mist Wi-Fi 6 and Wi-Fi 6E wireless access points include an additional radio that Gutin says "…is the eyes and the ears of the Mist Cloud." The access point, he tells me tracks 150 different states of WiFi for every device connected to that access point. It takes the data it collects – say a slow DHCP server or a spurious authentication error – and every two seconds transmits the data to the Mist Cloud.
It is there, in the Mist Cloud, where much of the magic of the system takes place. The massive computational capabilities of the Mist Cloud analyzes this mountain of uploaded data. The AI is called Marvis and Marvis takes each day's data and compares it to the previous day's data and the average experience embodied in the data for the last 30 days.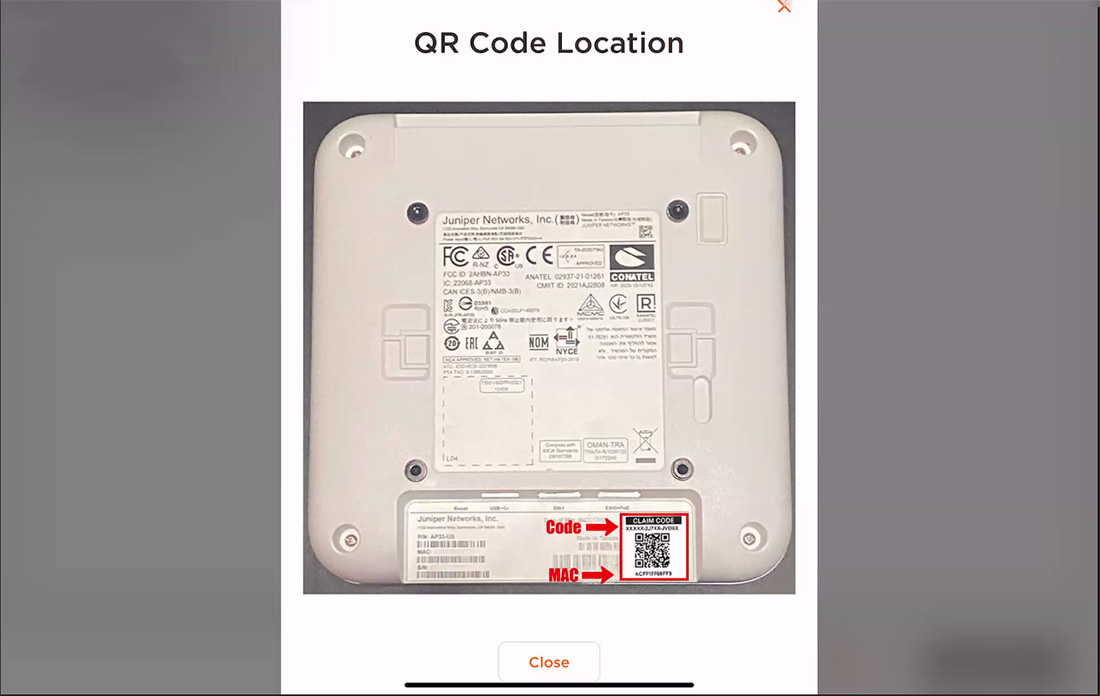 Automatic System Optimization Adjustments Take Place Every Night
Each night, Marvis reviews all the data from every client every minute of the day and asks itself….How did today's wireless experience compare to yesterday? How did it compare to the average over the last 30 days? Then, depending on the answer, Marvis takes action to optimize the wireless network moving forward.

Aaron Gutin, Savant Product Category Director, Networking & Security
That's right…the system, Marvis, takes corrective action to optimize the network every night. There are five individual parameters that Marvis can adjust to optimize the network. They are:
Band Settings (2.4, 5 & 6 Ghz)
Increase/decrease access point (AP) Radio Transmit power
Switching Channels within a Band
Adjusting Channel's Bandwidth
Adjusting BSS Color (Co-Channel Interference)
Savant Smart Network – Delivering a Better Networking Experience
Marvis takes this corrective action every night – at around 3:00 am Gutin tells me – in order to deliver the best possible experience for the end user. Delivering a better networking experience for the client is a big part of what the Juniper/Mist-powered Savant Smart Network is all about.
Not only are clients happier, but service calls are dramatically reduced. Integrators tell me that the foibles of wireless networking are the source of many, many service calls. Yet one giant corporate user of the Juniper/Mist solution reported that service tickets dropped by 90% when they switched to this solution.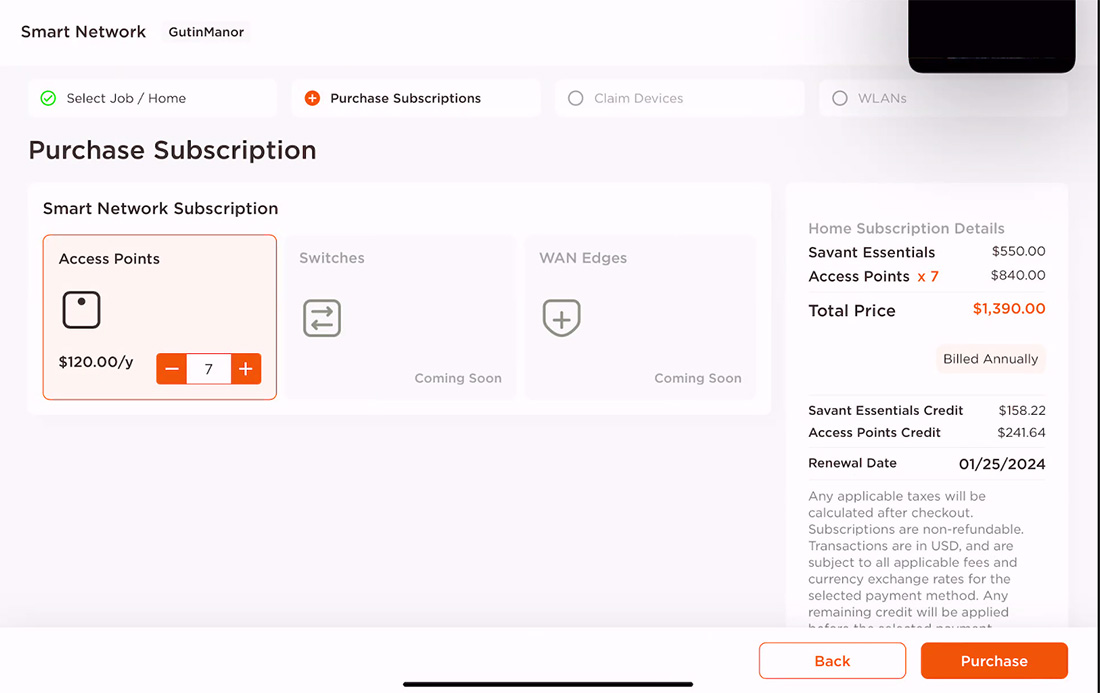 A Revenue Share Opportunity for Integrators
Gutin says that there is a service charge for accessing the AI-cloud solution that runs $120/year per access point or $10/month. This subscription is sold by the Savant integrator who earns an ongoing revenue share on this fee. So here is where the system helps contribute to the integrator's profitability as they charge for both the hardware and for the additional service fee. And this is all for a service that serves to ensure greater client satisfaction with the system.
It's a win-win-win for the client, the integrator, and Savant.
Finally, there are copious other benefits to this system for the integrator. For example, on each wireless access point, there is a QR (quick response) code included. All the integrator has to do is scan the QR code, claim it to a job, plug it in, mount it, and the cloud configures the device. "And away you go," Gutin says.
'Everybody's Happy Today'
That smart AI Marvis allows you to use plain language prompts, such as "Who's unhappy with their system today?" Marvis then pulls up any systems with performance issues to address. Don't be surprised if Marvis responds that "Everybody's happy today."
As you scan your dashboard, Marvis can step in and notify you of an item that may need your attention. Again, using plain language, Marvis will tell you what the issue is, what is the most likely cause of the issue, and suggest steps to resolve it. Gutin says integrators can generally get to the root cause of any system issue in just three to four clicks.
The new Savant Smart Network is available now.
Learn more about Savant by visiting savant.com.