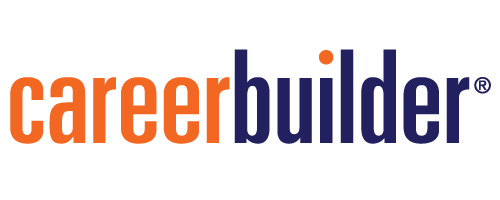 <April 18, 2012> Do you and your friends laugh about the picture of you drunk with the lampshade on your head posted by a buddy on Facebook? Do you tweet rants about your former employer on Twitter? Does your Flickr account include pictures of scantily clad members of the opposite sex? It's time to take a closer look at your online "social" image…especially if you're in the market for a job…according to new research by CareerBuilder.
CareerBuilder, an online jobs site, worked with Harris Interactive to survey 2,000 hiring managers from around the country to learn how they seek to screen potential candidates for positions at their companies. They found that almost 2 out of every 5 companies (37%) turn to social media to screen a candidate. The somewhat surprising results indicate a growing trend of hiring managers turning to the Internet to screen social media sites for postings by, and about, potential candidates.
The survey covered multiple geographic areas, multiple industries, and a range of different company sizes and was conducted between February 9 to March 2, 2012. The results were sobering (no pun intended).
What they're looking for…
According to the survey, hiring managers turned to social media to try and get a greater feel for a candidates character and personality. Especially, they want this information outside of the traditional hiring interview process (i.e. when their defenses are up). When asked just what specifically they were looking for, hiring managers said:
To see if the candidate presents himself/herself professionally – 65%
To see if the candidate is a good fit for the company culture – 51%
To learn more about the candidate's qualifications – 45%
To see if the candidate is well-rounded – 35%
To look for reasons not to hire the candidate – 12%
"Because social media is a dominant form of communication today, you can certainly learn a lot about a person by viewing their public, online personas," said Rosemary Haefner, vice president of human resources at CareerBuilder. "However, hiring managers and human resources departments have to make a careful, determined decision as to whether information found online is relevant to the candidates' qualifications for the job."
So does social media help – or hurt – job hunters?…
Fully a third of the survey participants who research candidates by scanning their social media postings say they have found information that has caused them to reject a candidate. The types of content they discovered includes:
Candidate posted provocative/inappropriate photos/info – 49%
There was info about candidate drinking or using drugs – 45%
Candidate had poor communication skills – 35%
Candidate bad mouthed previous employer – 33%
Candidate made discriminatory comments related to race, gender, religion, etc. – 28%
Candidate lied about qualifications – 22%
But wait, there's some good news…
But while discovering red flags appears to be a key motive for many hiring managers, the survey showed that the other side of the equation was true as well. About 30% of hiring managers said they discovered information that caused them to hire a candidate. Examples they found included:
Good feel for candidate's personality – 58%
Conveyed a professional image – 55%
Background information supported professional qualifications – 54%
Well-rounded, showed a wide range of interests – 51%
Great communication skills – 49%
Candidate was creative – 44%
Other people posted great references about the candidate – 34%
CareerBuilder's Haefner says the survey reiterates the importance of controlling your online persona.
"Job seekers should be mindful of what potential employers can learn about them online," she said. "If you choose to leave social media content public, tailor the message to your advantage. Filter out anything that can tarnish your professional reputation and post communication, link and photos that portray you in the best possible light."
And what social media are employers? Primarily Facebook (65%), LinkedIn (63%), and to a lesser degree, Twitter (16%).
For more information, see www.careerbuilder.com.