Sales Drop 30% But Losses Narrow in Recent Fiscal Quarter Report

Monster Products Inc. (formerly Monster Cable) filed their latest quarterly results with the SEC showing that sales for their fiscal quarter ending June 30, 2018 declined to $9.1 million or 30.3% below the $13.1 million booked in the same quarter a year earlier. However, thanks to aggressive cost cutting, the company's net loss narrowed to ($6.9 million) in the quarter as compared to a net loss of ($7.3 million) in the same period last year.
Monster's declines continue, although at a slowing pace…
Monster's new quarterly report showed a picture of their recent performance both for the most recent quarter, and for the 9-month year-to-date period as well. These numbers are not pretty, and it is easy to see a company in a free fall – although there are indicators that Lee and what remains of his management team are attempting to cut costs, rework programs, and increase prices to try and bend the curve and reduce the rate of their losses.
The raw numbers are bracing – overall sales in the quarter are off 30.3% as the company deals with "the impact of competition on product sales volume across the product categories and disruption in supply chain causing inability to fulfill some orders." Worse than the overall decline, however, is the fact that domestic sales in the U.S. declined an even more concerning 46.7%. Domestic sales for the three-month period were just $3.7 million (versus $6.9 million last year), while International sales came in at $5.4 million (versus $6.2 million), only off 11.8%.
Notably, these declines were partially mitigated by price increases and what the company calls "lower dilutions particularly in returns."
Renegotiating for 'Lower Dilutions'
Apparently, Monster has renegotiated deals with various distributors and dealers that shift the responsibility for returns on to the partner – likely in exchange for discounts or other incentives. By reducing products coming back, the company's sales numbers are less diluted by returned goods.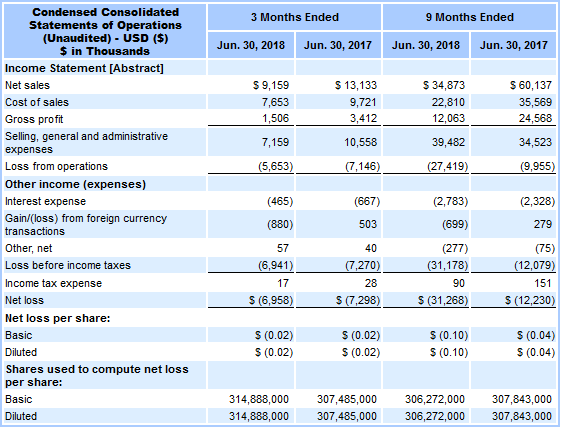 On a nine-month YTD basis, the company reported overall sales of $34.9 million down 42% as compared to sales of $60.1 million the same period a year earlier. Here again, the decline was greater in the U.S., with domestic sales declining 46.4%, as compared to international sales declines of 37.1%.
Net losses for the same nine-month period were ($31.3 million). Sales of $34.9 million and a net loss of ($31.3 million) is a sobering reality. The nine-month loss was many times worse than the ($12.2 million) the company lost in the same period a year earlier.
A Dramatic Drop in Gross Margins
Gross profits also saw significant declines.in the quarter and nine-month periods. For the quarter, Monster saw gross profits decline by 55.9% to $1.5 million versus $3.4 million last year. That's nearly a $2 million drop in one three-month period. But here again, domestic results were demonstrably worse – in the U.S. Monster saw gross profits of only $42,000 dollars for the quarter, down more than 98% from over the $2.4 million gross profit last year. This was worse than their nine-month period where gross profit in the U.S. only dropped 54.5% from $17.0 million to $7.8 million.

Monster said its realized gross margin for the quarter dropped from 34.7% of sales last year to only 1.1% of sales this year. They said this dramatic decrease was "due to price reductions and selling through old inventory in some cases at prices below our cost of goods sold. This was driven by the need to sell through excess and obsolete inventory as well as by the competitive landscape of the market."
Lower SG&A in the Quarter, But Much Higher SG&A in the YTD
While the company was able to reduce their Selling, General, and Administrative expenses (SG&A) for the quarter, it was only by a modest amount. Their SG&A expense this year was 78.2% of sales, while last year it was 80.4% of sales. Unfortunately, with such a dramatic decline in gross profits, with this level of SG&A expenses, the company was not able to generate operating profits.
On the nine-month YTD basis, Monster's SG&A expenses actually increased as a percentage of sales from 57.4% last year, to 113.2% this year. The company attributed this increase to "advertising, tradeshow and other marketing expenses, partially offset by reductions in expenses across the functions, including reductions in headcount, salaries, and point of purchase display and sample expenses."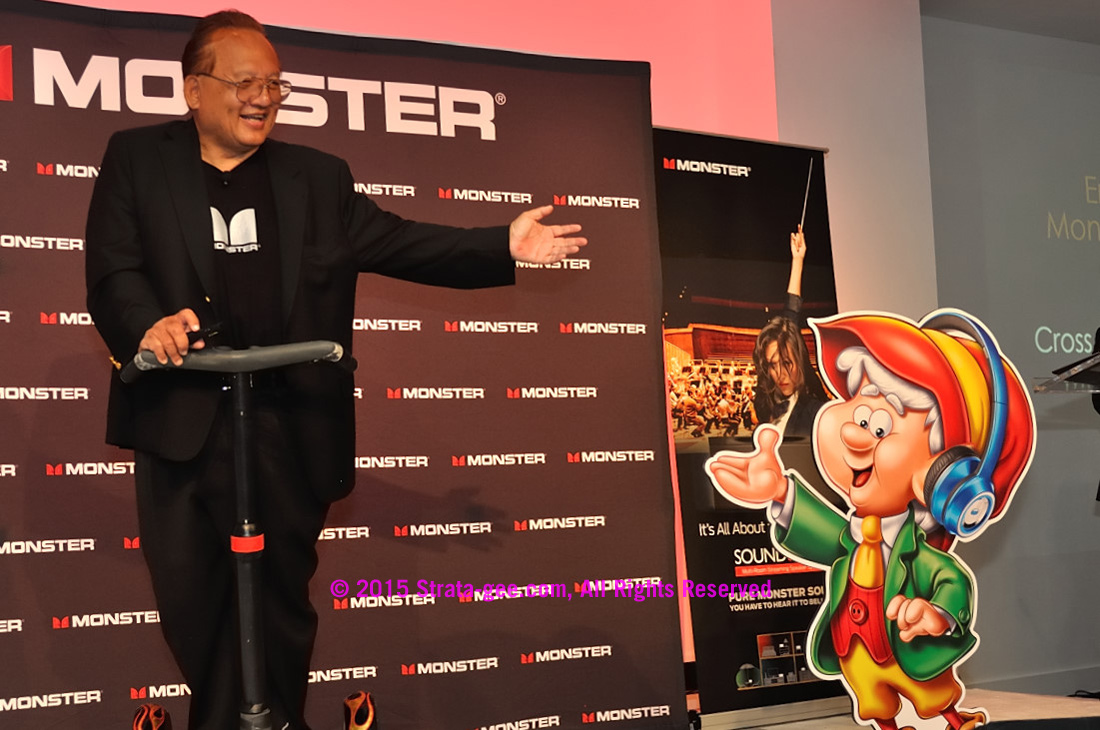 Remember, it was during this time that Monster made the dubious decision to launch a Superbowl ad – the most expensive form of advertising in the U.S. The time slot alone was charged at nearly $10 million…let alone production costs for the ad itself. This was likely a significant part of their over-the-top YTD SG&A expense.
Lofty Legal Liabilities
In their latest quarterly filing, Monster lists their entanglement in no fewer than twelve lawsuits. When we told you about Monster's S-1 filing for the now-abandoned Monster Money initiative back in May, the company also listed twelve lawsuits. A couple of the lawsuits they listed in the S-1 then are gone…perhaps settled.
But lo and behold, there are two new lawsuits listed here, including Canon Financial Services, Inc. and Fred Khalilian. Canon appears to be related to a breach of contract for lease payments – likely for copy machines.Fred Khalilian is a previous – and some would say notorious – employee whom Monster dismissed in a major management upheaval in August, as Strata-gee reported.
Not to be ignored is the ongoing battle between Monster and Beats, including: Monster LLC, Noel Lee vs Beats Electronics, HTC American Holdings and Paul Wachter…and Beats Electronics vs Monster. So far, these two cases have favored Beats with, in one case, millions of dollars being awarded to Beats (now part of Apple).
A Very Expensive Proposition
I can't say for sure, but I would suspect that the costs associated with prosecuting and defending these twelve lawsuits are accounted for in the SG&A fiscal bucket as well. All of these cases have emerged since 2014, with five of them of them – AIT Worldwide Logistics v Monster; Brooklyn Events Center, Brooklyn Nets LLC v Monster; Plastoform Industries v Monster; Canon Financial Services v Monster; and Fred Khalilian v Noel Lee and Monster – all filed just this year (2018).
Let me say, for those of you lucky enough not to be aware of this, litigation in America is a very, very expensive proposition.
See more about Monster at: www.monsterproducts.com.