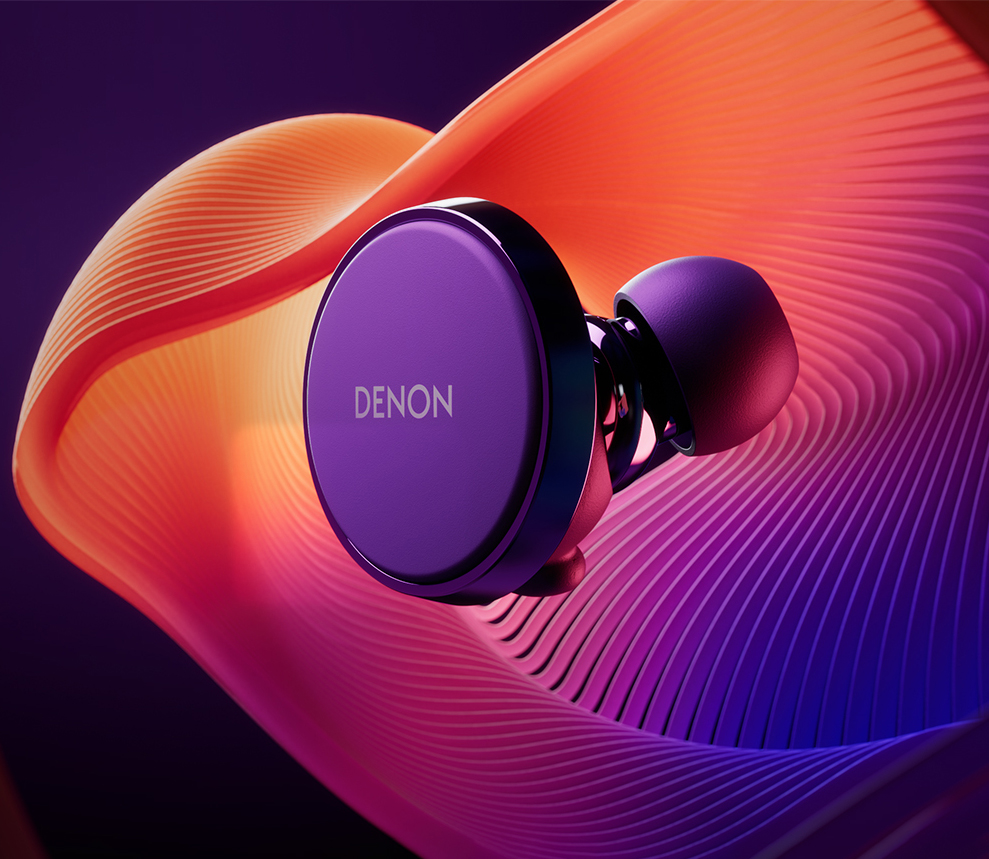 Masimo Corp. [Nasdaq: MASI] announced on Wednesday the launch of two new earbuds under the Denon brand called PerL™ and PerL Pro™. The company says these new True Wireless earbuds feature a proprietary technology called Masimo Adaptive Acoustic Technology™ (AAT™) that optimizes the sound for each individual's ear.
Learn more on Denon PerL™ and PerL Pro™ w/Masimo AAT™
Really the first product of this collaboration between Masimo, a leading medical products manufacturer, and Sound United, its recently acquired specialty audio maker, Masimo is hailing Denon PerL and PerL Pro as an entirely new category for the company that they call "Hearables." Combining Masimo's medical research into how the human ear works with Denon's audio expertise has created a product they feel has no peer in the industry.
In truth, PerL is a new category for both Masimo and Denon and the announcement sounds compelling. But is it a real breakthrough? Or is it just marketing hyperbole?
Masimo AAT – 'Era of One-Sound-Fits-All is Over'
The promise that this new technology holds is embodied in the very name of the product. PerL is a combination of Personalized Listening and is meant to communicate that these are not just another set of me-too earbuds with a different brand name on them, but something distinctly unique.
The key differentiator is the exclusive Masimo Adaptive Acoustic Technology that the company says measures "faint otoacoustic emissions (OAEs), which are produced by the inner ear in the presence of a range of tones played to assess each person's unique response to sound."
Sound Can Be Customized For Each User's Ear
The American Speech-Language-Hearing Association (ASHA) goes a little further to explain that OAEs occur when exceptionally fine hairs on your inner ear vibrate when exposed to certain frequencies. When that happens, that vibration gives off a small echo of the frequency to the middle ear that is actually measurable.
By running through a series of frequencies, you can get an exact measurement of what frequencies your ear is more or less sensitive to – allowing AAT to create a unique individual profile for your specific ear. Utilizing Artificial Intelligence (AI), the system's sound is then adjusted for the best musical performance for YOUR specific ear by the Denon PerL Headphone app.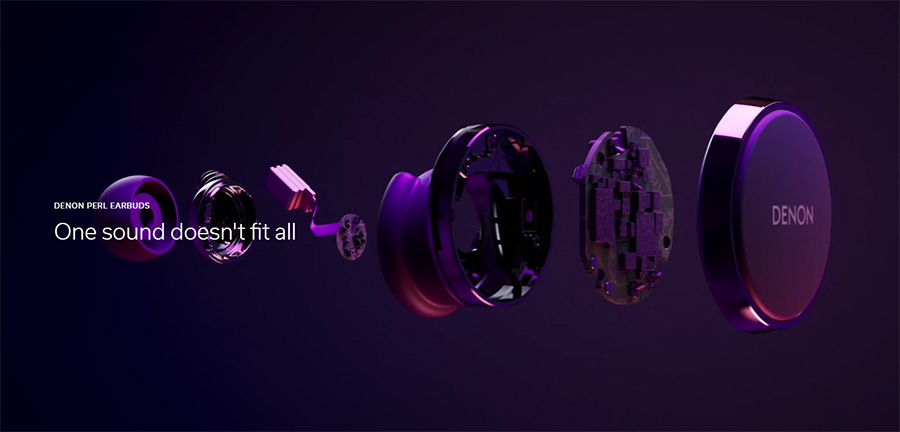 The era of one-sound-fits-all is over. PerL automatically figures out the optimal sound for each individual, to cater to your unique ears. I am personally blown away by how good PerL Pro is. I have not heard my music like this since I was 18. PerL is intuitive, comfortable, and ergonomic. With the launch of PerL, we are transcending the listening experience. We can't wait to have our customers join us in this new paradigm.

Joe Kiani, Masimo Founder and CEO
More Features Promise Better Sound
As impressive as AAT is, there are many more technologies included in Denon's PerL and PerL Pro that contribute to an elevated sonic experience. For example, both models help you better enjoy your music by offering Active Noise Cancellation (ANC) with as many as 8 individual microphones in the PerL Pro and 4 in the PerL to tune out the noise in the surrounding environment. The upgraded ANC in PerL Pro actively adjusts the level of noise cancellation based on the amount of leak-through, the environment's sound, and the tightness of fit in the ear canal.
Both models also include a Social Mode, allowing you to allow more external sound into the earbuds when circumstances are appropriate.
PerL Pro Streams Lossless CD-Level Quality Sound
Denon PerL Pro supports lossless streaming delivering CD-level sound quality through the implementation of Qualcomm Snapdragon Sound with aptX lossless technology. PerL Pro also offers a dramatic surround sound effect through the use of Dirac Virtuo spatial sound technology.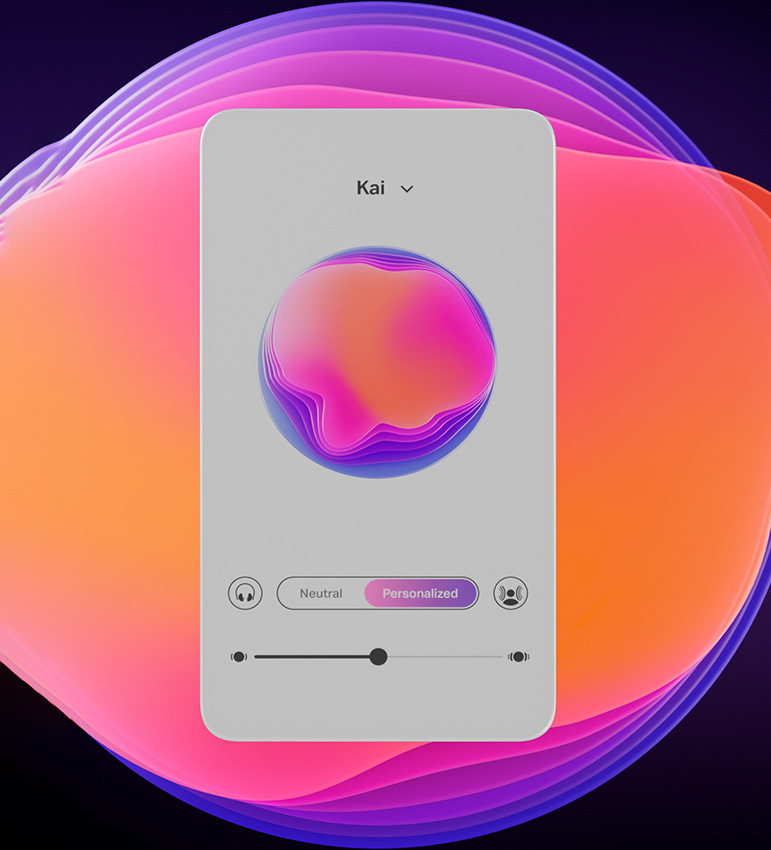 The company also rates battery life for Denon PerL Pro as a full 8 hours and 6 hours in PerL. This expands to 24 hours with the included charging case. They also note that users will enjoy an unusual amount of control and personalization through the use of the Denon Headphones app for both iOS and Android.
Both PerL & PerL Pro Available Now in Limited Quantities
Denon PerL and Denon PerL Pro are available now in limited quantities at Denon.com. There will be a fuller rollout later this year. Denon PerL sells for $199 MSRP and Denon PerL Pro sells for $349 MSRP, both with a black finish.
Be sure to visit Denon.com to learn more…